Tech Savvy: Cool gadgets and easy gift ideas
From digital assistants and video call devices to digital gift cards and fitness subscriptions and gadgets, there are many options for gift giving this holiday.
After a move in recent years for experiences as gifts, with younger generations eschewing material things in favor of something to do or see, retailers noted this year those things, the tangible stuff, is back in business. It's a change no doubt brought upon by necessity with the coronavirus pandemic making shared experiences that aren't physically distanced something to look forward to in the future but something to be avoided in the present.
With home still serving as a place to retreat, recent advertising campaigns have focused on what makes that refuge comfortable as well as workable as it serves as a combination home/office/school/gym/entertainment center.
So here are a few options when considering gift giving this year on the tech side.
RELATED: Tech Savvy: Annual holiday gift guide

Gift of connection
If iPads or other tablets or devices are already in the picture, there are ways to add to the experience with accessories. Maybe it's something quite low-tech like an iPad stand to make it even easier to set up for those FaceTime video calls to stay in touch with family and friends — especially through the holidays.
"Updated for 2020, the baseline iPad is a great gift for anyone because it's a great Swiss army knife of a gadget: Use it for watching Netflix, Zoom calls with family, playing games or browsing the web," CNET stated in its holiday gift guide for 2020. "Add a keyboard, and it's a decent laptop replacement. Invest in an Apple Pencil, and it's a makeshift artist's canvas. Yes, serious artists or productivity mavens can step up to the iPad Air , which is better all around — but far more expensive. With prices expected to dip south of $300 this season, meanwhile, this entry-level iPad remains the best bang for your buck and a great upgrade option for anyone with a tablet from 2018 or earlier."
RELATED: Tech Savvy: Apple announces host of updates

CNET noted the Amazon Echo Show 10 as one of the top tech gifts with a pivoting screen that can follow an individual around the room is "a very cool tech gift, but it also costs $250." The high definition touch screen The Echo Show — a smart display with its video screen and ability to make video calls to other Echo Show devices or smartphones with the Alexa app — also can show movies, TV shows, play music or podcasts, provide weather updates and organizational options like calendars and to-do lists, and provides all that an Alexa-enabled device can do. But CNET also stated the Echo Show 8, now a year old, is one of the best smart devices around and has a reduced price with a recent check showing it around $100.
The Google Nest Hub also offers an option in the smart display category with the touchscreen display, options for streaming, controlling compatible devices, playing music, watch ordinary YouTube videos and displays photos as well as acting as a digital assistant but it is not considered to be on par with the Echo Show or JBL Link View. The Google Nest Hub costs about $90.
In the digital assistant and smart speaker realm, the new Apple HomePod Mini is more affordable at $99 and is touted by reviewers for providing great sound. It works with Siri, the digital assistant, and works with HomeKit to control smart home devices.
"If you're an Apple fan, you're going to love this $99 smart speaker. It's as cheap as Apple products will likely ever be. It sounds great, looks good and delivers the smart speaker functionality we've all come to expect thanks to its competitors," CNET reported in its review. "If you have an iPhone and an Apple TV, it's a no brainer to go the HomePod Mini route for setting up your smart home."
Speaking of digital assistants, the Amazon Echo Dot had a significant makeover and now looks more like an egg than a hockey puck or a hockey puck surrounded by a speaker.
New Echo Dot in twilight blue shows the new form for this digital assistant. Photo courtesy of Amazon.
Subscription services
Digital gift cards can also be used as a way to give an entertainment experience, like a subscription service whether that's for a streaming service such as Disney+ or CBS All Access or Netflix or a different experience.
RELATED: Tech Savvy: Peloton provides high-tech fitness option
For the winter months, a streaming service gift can provide hours of entertainment. Or maybe it's a subscription to Audible for audiobooks. It could also be a subscription for exercise classes — there are tons of options here with free fitness classes to those with subscription services and those available from local clubs and yoga instructors to classes on demand from Peloton to Pure Barre, FitBit Premium, BeachBody on Demand (seriously there is a nearly endless list of options here on every price point) including Apple's new fitness classes with Fitness+ connected to one of the best tech gifts — the Apple Watch, particularly the Series 6.
RELATED: Tech Savvy: It's time to consider getting an Apple Watch

Gadgets
One gadget that is helpful on a daily basis and maybe the option to add this year is the Amazon Fire TV Cube. This TV streaming device has the Alexa digital assistant. With the Fire Cube, users can turn the TV on or off by voice controls as well as adjust volume, it can control compatible devices — like soundbars and lights and home security. With ultra high definition content, it connects to Netflix, YouTube, Prime Video, Disney+, AppleTV+, HBO Max, and other services. The voice control lets users search for content by genre, or name or streaming service and then goes back to cable if that is also one of your options, all by voice control. It's the kind of device you thought was nothing you'd ever need or use until you have it and then being able to control the TV with voice commands becomes so everyday and ordinary you might wonder how you ever got along without it.
USA Today noted a top gift this year based on a Google list includes an air fryer. USA Today identified the Philips Airfryer XXL as the best on the market. Cost: $350. Another option is the Ninja Foodi Digital Air Fry Oven, which serves as an air fryer and toaster oven. Cost: $169.
And just for fun — there is the indoor electric stainless steel Nostalgia S'mores Maker allows the summer s'mores experience without the winter campfire so depending on how cold it is, the summer snack can be available year-round and without braving the elements from this flameless heater. Cost: $30.
Digital gift cards
Gift cards have always been a top option for gift giving. They are easy to send and aren't the type of gift the receiver is going to stand in line to return. This year, those gift cards are also helping people with services, like Instacart for delivery of online grocery orders and household items and can be purchased and sent from the company's website to the recipient via email complete with personal message and choice of card fronts to fit a birthday or other special occasion.
So for those who may be last minute types or realize they forgot to send a card and now it's the day — the ability to send a gift card on the same day has been on the wish list for awhile.
Food Dudes or DoorDash, which offer delivery of restaurants and fast food orders, also offer digital gift cards and connect the recipients to area eateries.
Area retailers like Kohl's also offer plastic gift cards that are shipped free or digital gift cards that are sent by email. Tips to make it work include double checking to make sure the email address for the recipient is correct before sending and it may take a phone call or text to make sure the digital gift card is expected on the receiving end. Consumer Reports notes some digital gift cards can only be used for ordering online versus in the physical store.
Renee Richardson, managing editor, may be reached at 218-855-5852 or renee.richardson@brainerddispatch.com. Follow on Twitter at www.twitter.com/DispatchBizBuzz.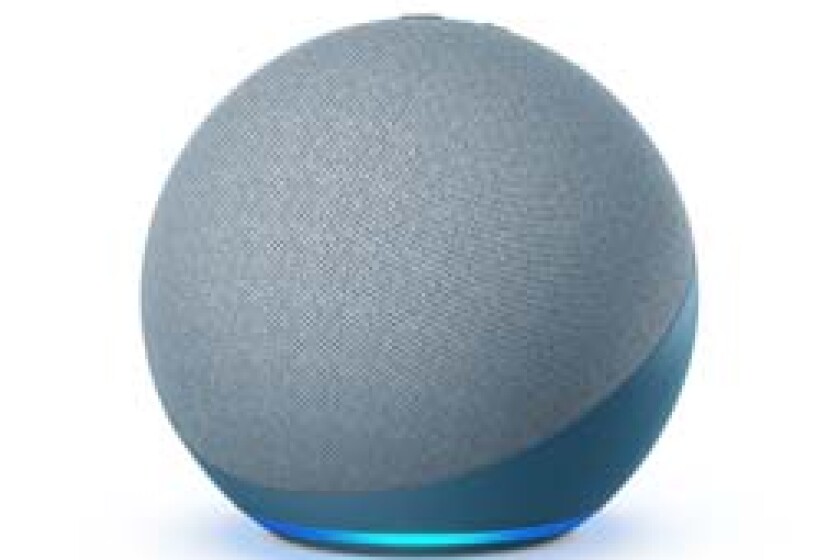 1
/
4:
New Echo Dot in twilight blue shows the new form for this digital assistant. Photo courtesy of Amazon.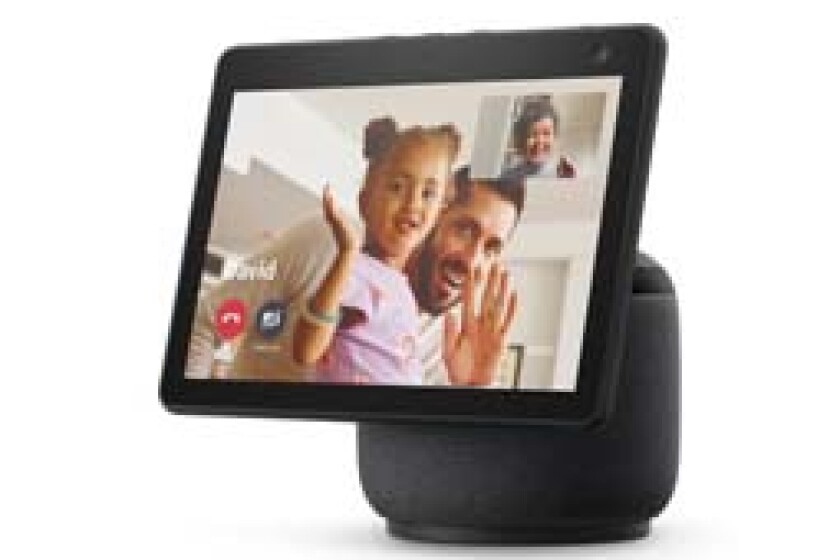 2
/
4:
Echo Show 10. Courtesy of Amazon
3
/
4:
The Apple HomePod. Image courtesy of Apple
4
/
4:
Amazon Fire TV Cube. Photo courtesy of Amazon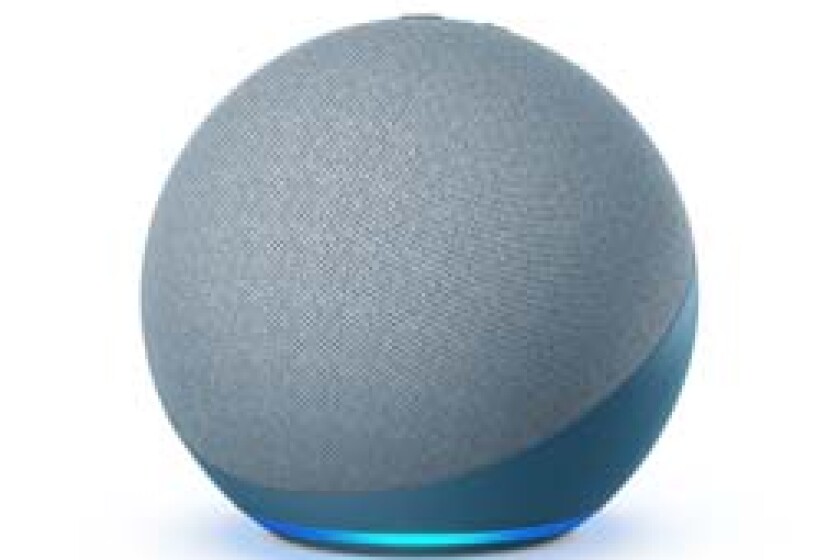 1
/
4:
New Echo Dot in twilight blue shows the new form for this digital assistant. Photo courtesy of Amazon.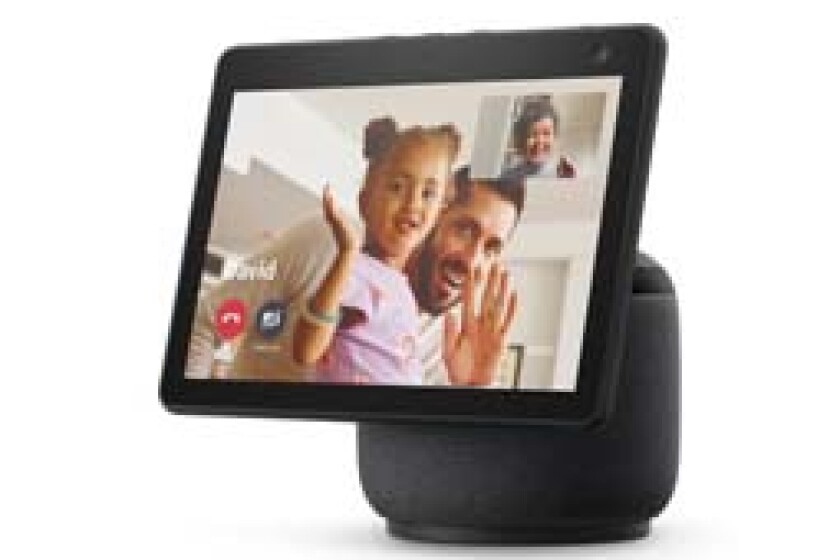 2
/
4:
Echo Show 10. Courtesy of Amazon
3
/
4:
The Apple HomePod. Image courtesy of Apple
4
/
4:
Amazon Fire TV Cube. Photo courtesy of Amazon