Caps Off - 2023 Graduation Magazine
Area College and High School graduation coverage in a downloadable color keepsake magazine edition!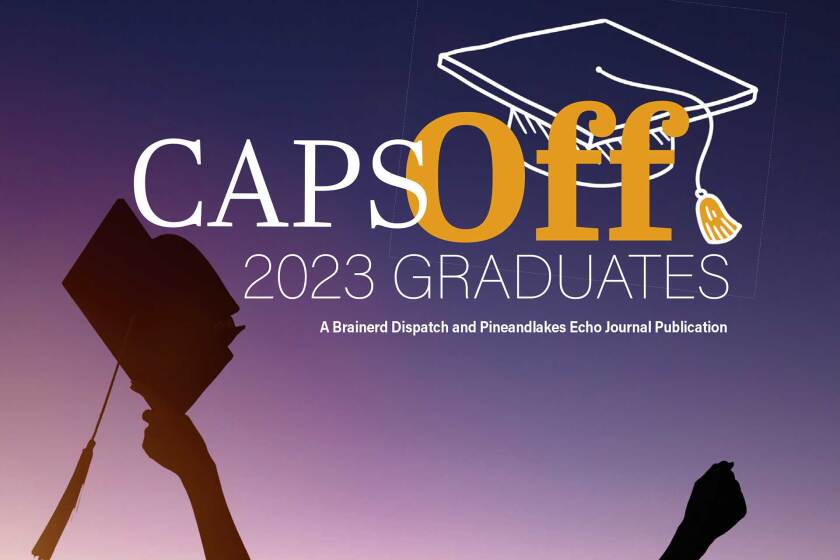 CONTENTS (Graduates and featured articles):
• Staples-Motley High School • Little Falls Community High School • Pillager High School • Pine River-Backus High School • Brainerd High School • REEL North Alliance forms • Crosslake Community School • Lake Region Christian School • Aitkin High School • Pierz Healy High School • Brainerd's Twin Graduates • Crosby-Ironton High School • Pequot Lakes High School • Wadena-Deer Creek High School • Central Lakes College
For many years, the Brainerd Dispatch and PineandLakes Echo Journal have published separate newsprint sections to honor top area graduates and provide details for graduation ceremonies.
This year, the Dispatch and Echo Journal have upgraded the college and high school graduation coverage into a keepsake edition printed as a glossy magazine called "Caps Off 2023 Graduation."
Thanks to all the advertisers who support our first "Caps Off" graduation magazine. And congratulations to all of our area graduates!
Pete Mohs, publisher
CapsOFF is an annual publication published by the Brainerd Dispatch and PineandLakes Echo Journal.
This Special Section is supported, and made available to you, by the advertisers included in this section.