50th anniversary of Apollo 11: Locals recall man's first step on the moon
It was "must-see TV" -- never had a single step meant so much in the course of human history -- and some Brainerd residents who witnessed mankind's first walk on the moon still recall it today.
This weekend marks the 50th anniversary of the momentous achievement and milestone in the race for space exploration and domination. When Apollo 11 landed on the moon on July 20, 1969, almost half of the nation's 57 million TVs were tuned to CBS -- except Jerry Kuehn's.
"I do not recall watching it on TV. I recall listening to it on the radio," said Kuehn. "My wife Marion and I were lying in bed in a 30-foot house trailer on the Platte River in Nebraska near Omaha -- out in the wilderness and no TV -- lying in the dark, listening to this unfold."
The 90-year-old resident of Northern Lakes Senior Living in Baxter was a Lutheran pastor who, with others at the housing facility's bistro, reminisced Thursday, July 18, about the U.S. lunar landing as part of an organized group activity hosted at the 55-plus community.
"People often said, 'God put us on the Earth, and that's where we ought to stay,' and I said, 'No, no, no -- don't be surprised at anything that we accomplish,'" Kuehn said. "I'm thinking -- being who I am probably -- of Psalm 8 that says God has put all things under our control."
Apollo 11
Apollo 11 was the first spaceflight that put men on the moon. Commander Neil Armstrong and lunar module pilot Buzz Aldrin landed the Apollo Lunar Module Eagle on the heavenly body's surface. Armstrong became the first person to step onto the lunar surface.
"It was entirely something that we didn't expect," said Katherine (McCollough) Burton, a 95-year-old former teacher whose family once owned the Brainerd Dispatch. "I thought it was very interesting … but I thought there was something more that was going to happen."
The primary mission objective was to fulfill a national goal set by President John F. Kennedy on May 25, 1961, "to perform a crewed lunar landing and return safely to Earth before the decade was out," according to NASA's website.
Sandy Hudak is activities director of Northern Lakes Senior Living. The 58-year-old organized the "Shoot for the Moon!" activity at the facility's bistro, which is open to the public. She was just 8 years old when humans landed on the moon, and she handed out Moon Pies to residents.
"We lived in the (Twin) Cities, and we came up to Boyd Lodge in Crosslake for two weeks every summer, on Whitefish Lake. We were renting a cabin, and my little sister and I were down at the beach playing, and my mom made us come inside and watch television," Hudak said. "At that point and time there weren't TVs in the rental cabins, so she made a special point to bring up her little TV -- it was black and white with the rabbit ears -- and she sat it on a kitchen chair and plopped my sister and I down in front of it and made us watch this. … I was very annoyed."
Hudak said she had expected the mission to go as planned because, as a child, she thought the United States was the greatest country on Earth.
"And in my mind it's like, 'Wow! We're the United States of America!'" Hudak said. "It wasn't until years later that I realized, truly, what an achievement that was and how remarkable it was -- and the foresight my mother had -- to make sure that we remember that moment in history."
Man on the moon
Armstrong's successful step on the moon was broadcast live to a worldwide audience, and he said the immortal words, "One small step for man, one giant leap for mankind," but RuthAnn Exsted was more preoccupied about her husband, who was away in the Vietnam War.
There were 549,500 U.S. troops in Vietnam at the time of the space mission, in an unpopular war that was being waged on Earth, which is about 238,855 miles away from the lunar surface.
"I remember watching on TV the (mission) control room when they all celebrated when -- and the first step and that -- but I think my thoughts were, 'If they're sophisticated enough to do that … if they can put a guy on the moon, why can't they end the war?'" Exsted said.
Astronauts Aldrin and Armstrong spent more than 21 hours on the surface conducting science experiments and taking samples before joining astronaut Michael Collins, who was piloting the orbiting command module and did not set foot on the moon nor was he able to watch it.
"My view of it was a little different because it was during the Vietnam War. And three months after we were married, my husband was drafted, and he was due to come home in about a month, so my thoughts were there," Exsted said.
The 71-year-old resident of Northern Lakes Senior Living in Baxter worked at such publications as the Glencoe Enterprise newspaper and the Crosby-Ironton Courier, so she kept up on current events.
"I think I had a little different feeling watching it -- more like people are forgetting about the war. Maybe it wasn't very patriotic, but at the time I had my personal thoughts worrying about my husband," Exsted said.
Wayne Larson is another resident of Northern Lakes Senior Living on Excelsior Road. The 96-year-old was a social worker at the time when the lunar module landed on the moon's surface, which he watched on TV at work.
"I thought to myself, 'What an adventure!'" said Larson, who was among the many at the time who seemed to have held a collective breath moments before Armstrong's first step and were "over the moon" about the mission's success. "People were very excited about it."
NASA
NASA, an independent agency of the federal government, spent $28 billion between 1960-73 developing the rockets, spacecraft and ground systems for the Apollo program. An analysis by the Planetary Society said that equates to $288.1 billion in inflation-adjusted dollars, according to CBS.
"I think maybe we're still wondering whether it was worth the money or not to send someone to the moon, but it's one of those things that challenges us, and that's kind of what it means to be human -- trying things that we haven't done before and accomplishing them," Kuehn said.
"We've done great things and will do great things because we have the potential to do it."
Giant leap for mankind
Apollo 11 astronauts Neil Armstrong, Buzz Aldrin and Michael Collins were at Launch Complex 39A at the Kennedy Space Center on July 16, 1969. The three-stage 363-foot rocket used its 7.5 million pounds of thrust to propel them into space and into history.
To watch Armstrong set foot on the moon four days later on July 20, 1969, and make "one giant leap for mankind," visit NASA's website at www.nasa.gov/mission_pages/apollo/apollo11.html
1
/
10:
Astronaut Buzz Aldrin walks on the surface of the moon on July 20, 1969, near the leg of the lunar module Eagle during the Apollo 11 mission. Image credit: NASA/Neil Armstrong
2
/
10:
President Barack Obama chats with Apollo 11 astronauts, from left, Buzz Aldrin, Michael Collins and Neil Armstrong on July 20, 2009, in the Oval Office of the White House in Washington, on the 40th anniversary of the Apollo 11 lunar landing. Image credit: NASA/Bill Ingalls
3
/
10:
President Richard M. Nixon was in the central Pacific recovery area to welcome the Apollo 11 astronauts aboard the USS Hornet, prime recovery ship for the historic Apollo 11 lunar landing mission. Image credit: NASA
4
/
10:
The Brainerd Daily Dispatch newspaper heralds man's first step on the moon in a front-page story from 1969.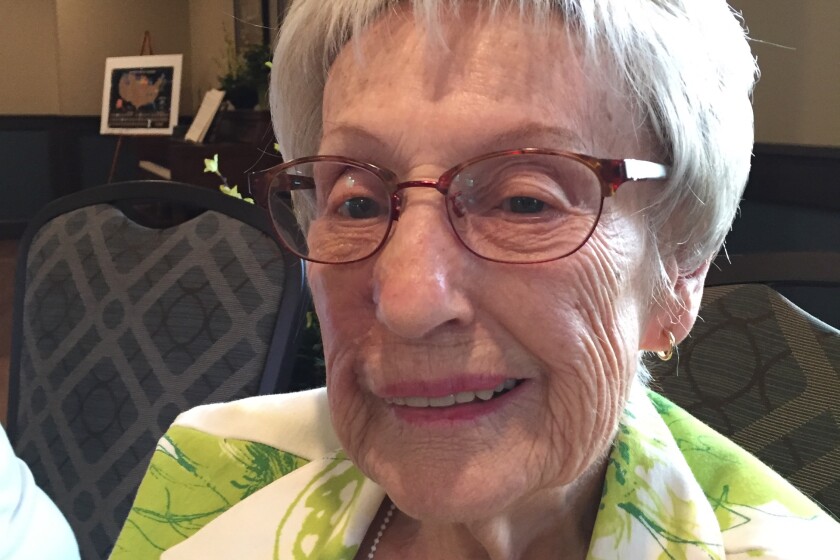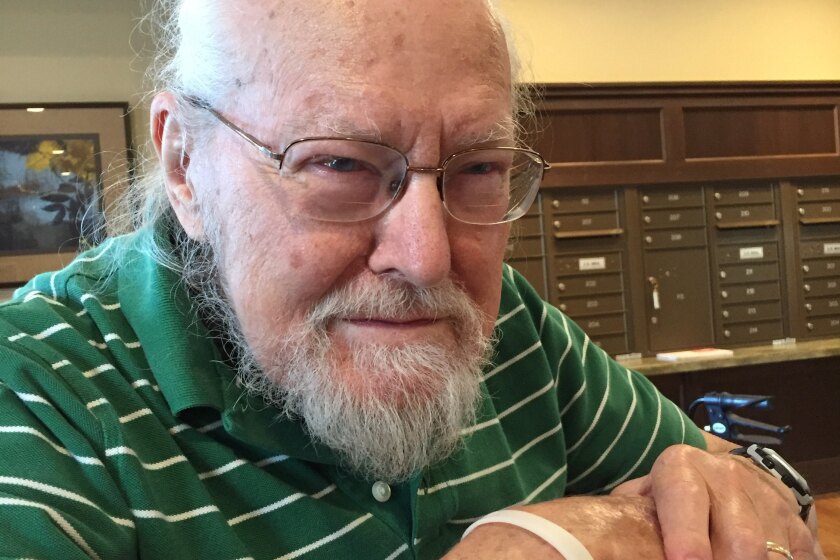 10
/
10:
Residents of Northern Lakes Senior Living on Excelsior Road in Baxter gather Thursday, July 18, in facility's public bistro to talk about the 50th anniversary of the Apollo 11 moon landing on July 20, 1969. Frank Lee / Brainerd Dispatch