Brainerd's Lum Park selected for children's museum
During a workshop Monday, Feb. 10, Brainerd city officials floated the makeup of a 11-13 member steering committee that would oversee the museum's development.
If all goes according to plan, Brainerd's Lum Park will be the site of the future Region Five Children's Museum, with plans for possible development slated in the fall.
During a Brainerd City Council workshop session Monday, Feb. 10, city officials and Region Five representatives met to kick off negotiations, organizational planning and laying the developmental framework to construct the proposed 25,000-square-foot facility. Brainerd city officials were largely preoccupied with how a children's museum fits into the city's needs, and how to create a steering committee to oversee its development.
Lum Park was selected after nine locations in Region Five — which covers Cass, Crow Wing, Morrison, Todd and Wadena counties — were proposed, after which the board narrowed the pool down to two. Lum Park in Brainerd and the Potlatch property off Highway 371 in southwest Baxter were the two finalists.
"Children's museums are viewed in many parts of the world as fees to jumpstarting further redevelopment, further development, helping areas of cities that might have not been resource intensive to bring on new resources for further growth," Museum Project Director Peter Olson said Monday.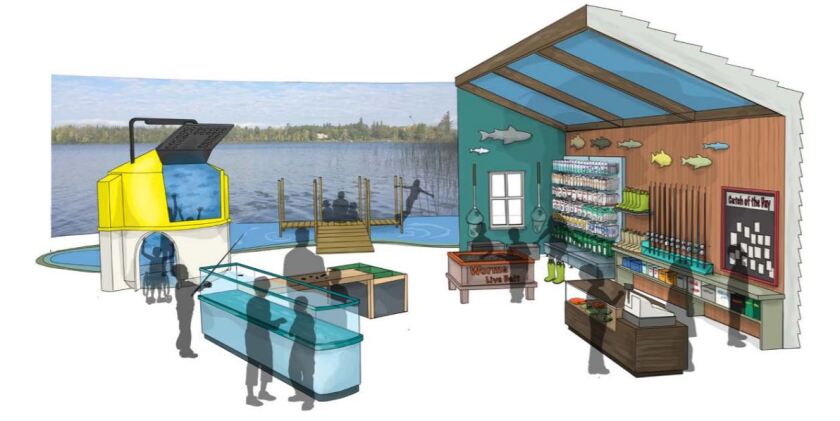 The children's museum has been billed as a hands-on, tactile and play-based immersive experience that addresses deeper points of learning than the kind of academic scholarship kids will see later on.
Along with the building itself, the museum would make use of the adjacent Rice Lake and include outdoor exhibits, one of which Olson previously described as Minnesota's longest picnic table winding inside and outside the building with a seat for everyone. Some current park facilities, including playground equipment, could see upgrades through the children's museum project as well, though Olson said the existing uses of Lum Park would not be altered.
Council members expressed some trepidation about the project, repeatedly asking for clarification that Brainerd was, in fact, the chosen site and if the city could expect Region Five to work hand in hand with Brainerd after it earmarked $20,000 for the museum's development earlier this fall in its Parks and Recreation Department master plan.
Council member Kelly Bevans pressed Olson on the tangible benefits of establishing a children's museum in Brainerd.
"As a business person and as a representative of the citizens of Brainerd, the two questions that are still unclear in my head," Bevans said. "What do we get out of this deal? What does the city a Brainerd get out of this new deal? If it's opportunities for kids, I'm not sure that's a Brainerd city project — maybe a parks board project, maybe a school board project."
Describing Lum Park's strategic position on a traffic thoroughfare as an accessible gateway, Olson noted the Children's Museum of Southern Minnesota in Mankato sees over 100,000 visitors a year, while low-end projections for the Brainerd museum predict it may see 40,000 visitors a year.
Furthermore, both Region Five representatives and Brainerd city officials noted the children's museum could improve overall quality of life that would serve to draw and retain valuable workers in the area. At the same time, they noted, the Brainerd lakes area regional attraction is predicated on tourism, yet Brainerd has little in the way of its own in-city draws.
Whether or not the children's museum is a good investment for the city of Brainerd should be eased by close collaboration during a methodical master planning process, said Olson in terms of a steering committee being formed.
"One of the benefits of it — especially in our situation — is it's going to force our hand on relationship building between the children's museum and the city. The Parks Department Board, city staff, and the city council will be around the table together working on something to see if we can make it work," Olson said. "It'll build that relationship that hopefully does ultimately mitigate some risk. There's always some risk and we want to mitigate that as much as we can."
During discussions, city officials floated a steering committee with roughly 11-13 members featuring representatives from the Parks and Recreation Department (including Director Tony Sailer), the Brainerd Lakes Area Economic Development Corp., Region Five, the Brainerd City Council (including members Dave Badeaux and Jan Lambert) and other entities that may be involved with the museum's development.
This, along with letters of intent, legal matters, and aspects of the Lum Park master plan, are to be revisited during the upcoming March 3 council meeting.
1
/
2:
Lum Park is on the east side of Brainerd just off Highway 210 with access to Rice Lake, camping, playground, fishing and disc golf.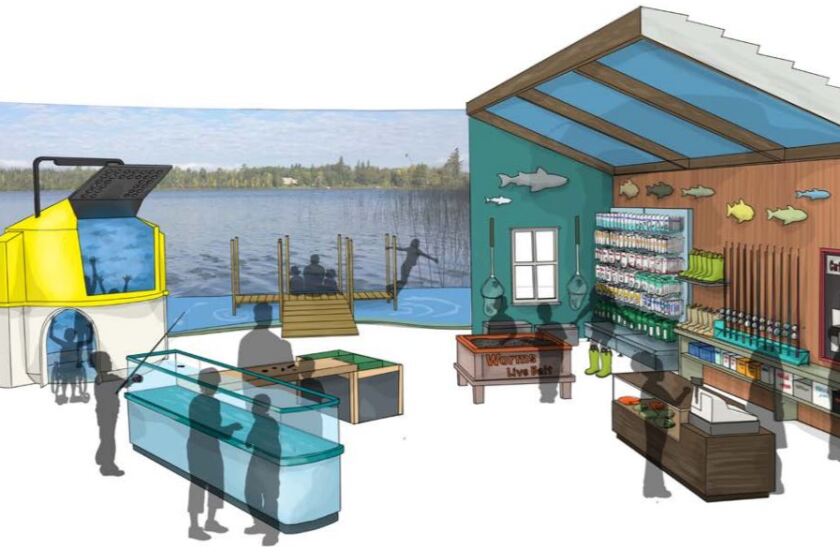 2
/
2:
Renderings from the Minnesota Legislature website provide designs for the proposed Region Five Children's Museum.