Cass County Board: 2020 a year of challenges for auditor-treasurer and probation departments
A number of changes were necessary in Cass County operations because of COVID-19 protocols.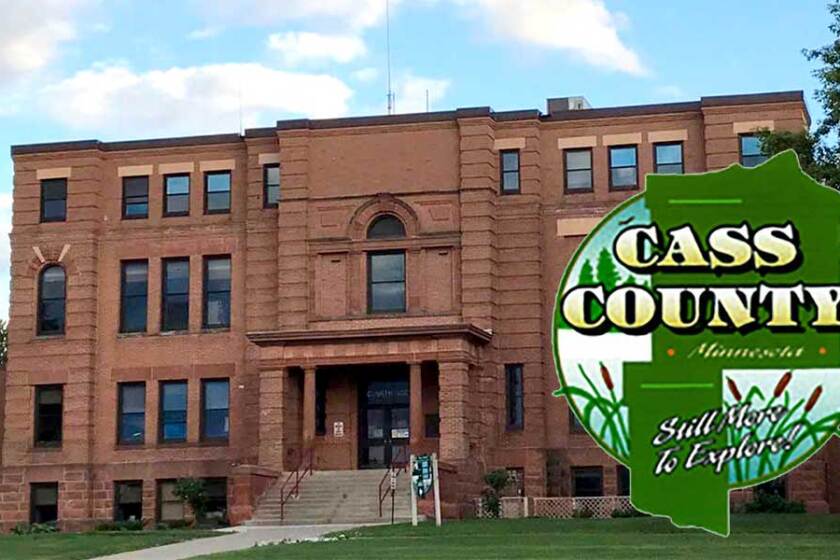 BACKUS — Cass County Chief Financial Officer Sandra Norikane presented her annual Auditor-Treasurer Department report for 2020 at the Tuesday, Feb. 16, Cass County Board meeting.
Norikane stated the department knew 2020 was going to be eventful, but they had no idea the whole year would be a challenge. With the limited public access to the courthouse there was an increase in phone calls with people curious about building access, paying taxes and eventually 2020 election inquiries.
Another increase the department had was in the mail count. Over the past few years mail decreased, but in 2020 there was an increase of approximately 5,000 pieces over what was received during 2019. Norikane said this was mainly due to the election and the coronavirus aid bill's grant relief program.
In 2020, the county created 39,779 tax statements that were mailed to taxpayers, but in response to the COVID-19 pandemic a 45-day extension was given on first half taxes, Norikane said. After monitoring collections, over 50% of property tax revenue for the entire year was collected by May 15 — therefore no extension was given on the second half. Norikane informed the board 3,021 late notice reminders were mailed in early December in hopes of collecting before balances became delinquent.
Norikane noted the issuance of licenses and vital records were consistent with prior years. There was a slight decline in death certificates in 2020 compared to 2019. Also, there was a loss of $17,480 in licenses due to the county board waiving one-third of the cost for liquor licenses during 2020 due to the COVID-19 pandemic and governor's orders to close eating establishments.
Due to COVID-19, Norikane said the 2019 audit was performed remotely and the county was just informed the 2020 audit would be conducted in the same manner.
As interest rates dropped in 2020, the county moved funds out of the market and into local institutions that offered stability. The average return on market investment will continue to decrease as investments mature without a comparable renewal option. Norikane said the county typically maintains approximately $5 million locally but in 2020 that amount increased to almost $20 million. The county's investment portfolio for 2020 is just under $50 million in market assets.
Last year also saw the retirement of the previous election administrator and the hire of the new one in mid-June. The 2020 election voter turnout consisted of 24% for the March 3 presidential nomination primary; 42% for the Aug. 11 primary election and 84% for the general election compared to the statewide turnout of 26%, 22% and 80% respectively.
Probation Director Jim Schneider said the 2020 annual probation department report shows everything in the department is going very well with focus being on recidivism. Most visits during 2020 were still conducted in person, but a few were done virtually. Schneider stated some could be conducted virtually but the staff really needed to go out and conduct a personal visit.
Complete department reports can be found on the Cass County website at casscountymn.iqm2.com/Citizens/Default.aspx .