Cass County Board: Applications for CARES Act funding will be accepted through Oct. 23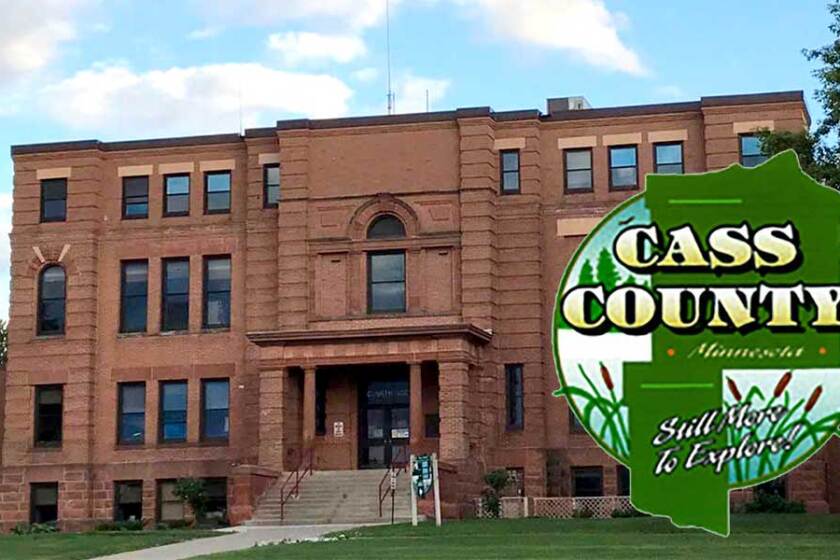 BACKUS — With the CARES Act funding deadline of Dec. 1 fast approaching and funds still available, Cass County Administrator Josh Stevenson recommended the board continue to accept applications through Oct. 23
Speaking at the Tuesday, Oct. 6, county board meeting, Stevenson said the funds that have been allocated to date are approximately $2.9 million, with over $500,000 still available to businesses and organizations. Stevenson has requested the state Legislature extend their deadline past Dec. 1, but as of right now the deadline remains the same. Therefore, Stevenson stated all applications need to be submitted by Oct. 23 in order for them to be processed and submitted for approval from the board.
When asked what happens if more than one request from an organization or business is received, Stevenson said those entities are encouraged to amend their application if the cost is more than what was originally quoted. It was also noted some applications are being received with proper receipts of approved expenses, so the board is able to approve the application and the expenses at the same time.
In other business, the county board:
Heard from Leslie Bouchonville and Betty Doss, executive directors of the Pine River-Backus Family Center and the Pillager Family Center, respectively, who presented the 2020 family center annual reports. A brief report was given on the services provided during the past months and especially how they have been conducting business during the pandemic.
Approved the 2021 cafeteria plan costs and plan contributions as recommended by the Insurance Committee.
Requested for commissioner volunteers to serve on the interview committee for the Central Services director job vacancy. Commissioners Dick Downham and Scott Bruns volunteered and were approved by the board.
Heard from Chief Financial Office Sandra Norikane that the 2019 audited finance statements and the management and compliance report have been posted to the county's website and will be published shortly. There were no changes since they were presented to the board previously.
Approved the rerouting of the Emily-Outing ATV Trail near Reservoir Lake and authorized off-road vehicles to share the road surface on Cass County Road 58.
The next meetings are as follows: Commissioner's board meeting 9 a.m. Oct. 20 and commissioner's board meeting, 9 a.m. Nov. 3, with both meetings to be held at the Land Department Meeting Room in Backus.