Cass County Board: Board approves ARPA grant funds
Funding was approved for a trailer for the Cycling Without Age Program and a playset for a day care.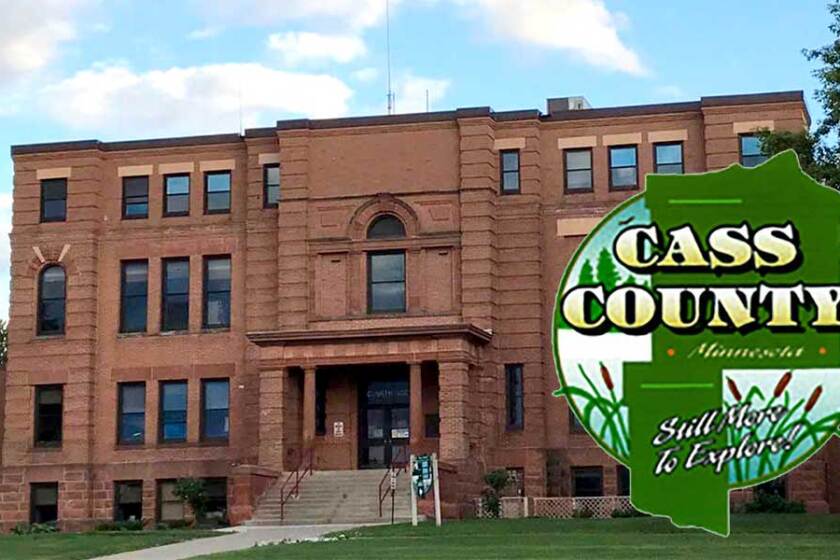 WALKER — Cass County Commissioners approved two separate American Rescue Plan Act grants at the regular board meeting on Thursday, Dec. 9.
Simon Whitehead, Cass County Health and Nutrition SHIP educator, said the request for their grant application in the amount of $7,557 was in order to purchase an enclosed trailer. The trailer is needed to safely transport a trishaw that was purchased for the Cycling Without Age program. Currently the program is transporting the trishaw using an open utility trailer, Whitehead said, which is not ideal as numerous bungee cords have to be used to hold down the cushions. Whitehead also shared information about the Cycling Without Age Program with the board, saying that the program has given over 200 free rides during 2021 to residents at area retirement homes and the Developmental Activities Center. There are also plans to expand the program by purchasing another trishaw.
The commissioners discussed which category of the American Rescue Plan Act grant this purchase would align with. It was decided this would fall into the home health and learning category. It was also decided to designate $8,000 to the Walker Lions due to increasing prices of products.
Shannon Wright, a day care provider, discussed her request for the amount of $7,658 to help purchase a Rainbow playset. Wright said currently she provides care for 10-12 children and when weather permits they spend most of the day outside playing. Her current swing set is 18 years old and is a simple lightweight swing set. The commissioners asked if she was able to take on any more children, where the children that she currently cared for lived and if she had reached out to the Crow Wing County Board for any funding. Wright stated that she is only licensed for 12 children, and she has two school age child spots open. The majority of her clients resided in Cass County, she said, and with her being a Cass County resident she had not reached out to the Crow Wing County Board.
Commissioner Neal Gaalswyk suggested the board approve granting her $6,000 toward the purchase as that is the amount she would have received if the direct cash assistance portion of the grant had not been exhausted. There was then discussion on which category this grant would align with and it was decided to categorize this expense in other qualified uses.
Cass County's Truth-in-Taxation hearing took place at 6 p.m. with no members of the public showing up for the meeting and one letter received prior to the meeting. A staff member contacted that individual and answered their questions prior to the meeting. During the meeting Chief Financial Officer Sandra Norikane provided a summary of the 2022 budget process and provided proposed 2022 fee schedule changes. The 2022 Cass County levy and budget will be discussed and adopted at the next regular board meeting.
In other business, the county board:
Heard an update on the 2022 committee lists and approved the appointment of Suzanne Henk to the Pine River Area Sanitary District as the city of Chickamaw Beach representative, effective Jan. 1 due to the resignation of Robert Hobson effective Dec. 31.
Approved the 2022-2024 memorandum of agreement and amendment with the University of Minnesota for a full-time County 4-H program coordinator, an administrative support specialist and a 4-H program intern.
Heard an update on the Cass County housing study that was to be completed in 2021 and will not be completed until 2022 due to census data not being available.
Adopted a resolution establishing polling places annually with the unorganized precincts remaining as mail ballot precincts.
Approved the submission of a grant application for voting election equipment that would require a local match payment of $2,946.25 if approved.
Approved final payment of $3,554,223 for reclaim, paving, culvers, mill and overlay and grading and paving for projects in Walker and Federal Dam areas. The amount was funded by state aid regular funds, local option sales tax funds, local dollars and Leech Lake Band of Ojibwe funds.
The next meetings are as follows: Commissioner's board meeting, 9 a.m. Tuesday, Dec. 21, at the Land Department meeting room in Backus and commissioner's board meeting, 9 a.m. Tuesday, Jan. 4, 2022 at the boardroom in the courthouse annex in Walker.