Cass County Board: Commissioners consider property tax, liquor license relief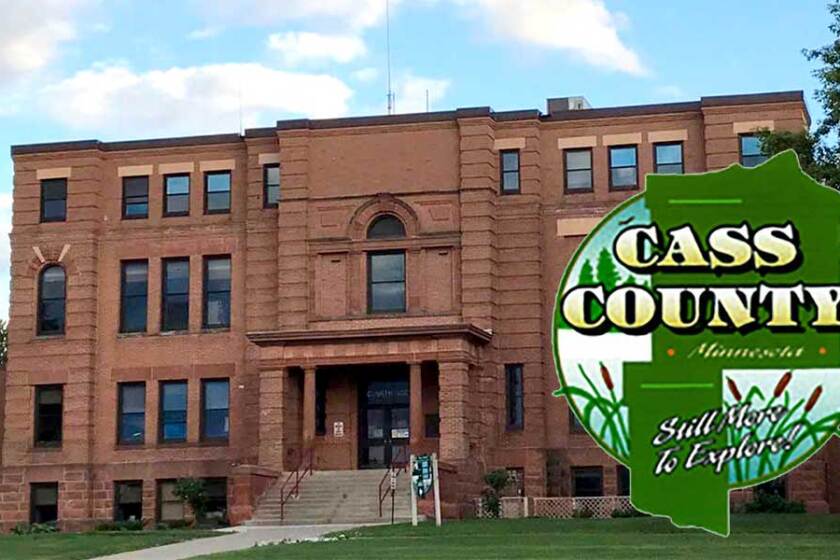 BACKUS — Chief Financial Officer Sandra Norikane presented two possible tax resolutions in draft form for discussion Tuesday, April 21, by the Cass County Board.
The first proposed resolution was concerning a Property Tax 2020 Penalty Relief. This resolution would waive penalties on amounts due for first half property taxes on real and personal property for a period not to exceed 45 days past the statutory deadlines. Therefore, first half tax payments on real and personal property having a statutory due date of May 15 or May 31 would not incur penalties on payments received on or before June 30 or July 15. Any payments received after those dates would be subject to all penalties. Norikane mentioned to the board that as of April 20 about $5,500,000 had already been collected in property tax.
The board questioned the amount of income that would normally be lost from penalties if they were to approve this resolution. Norikane stated it would be about $135,000. There was also discussion on extending the due dates for the first half taxes to 60 days and the second half taxes to 45 days. This discussion was tabled to the May 5 meeting, which is when the resolution would need to be voted on.
The second proposed resolution was concerning a Liquor License 2020 Relief, due to this past winter's unfavorable ice conditions and the current state mandated shutdown. This resolution would reduce annual fees for 2020 on-sale liquor licenses for establishments that sell liquor on premises for consumption. Fees for on-sale liquor licences would be reduced from $1,500/year to $1,000/year and on-sale wine, with strong beer authorization, from $300/year to $200/year. All other ordinance requirements would remain in effect, including late payment fees. Discussion on this resolution will also be tabled until a later meeting with the decision on this resolution needing to be voted on at the June 2 meeting.
Norikane also said there will be a delay in the finalization of the 2019 audit due to COVID-19. Currently the auditors are working remotely with staff sending as much information as possible. However, there will still need to be an on-site visit, which will be scheduled at a later date once it is deemed appropriate. Norikane stated the majority of the balances were finalized with the exception of the health insurance fund, which is awaiting the March claims runout required to be booked as a liability back to 2019. It is estimated there will be a small loss in the self insurance account. Later this summer, there will be an assessment made to determine if the 2021 rates need to be adjusted.
In 2019, the general fund activity created a positive outcome as investments generated a much higher investment income than anticipated. Norikane obtained board approval to replenish the compensated absences fund balance by $319,000 from the general fund unassigned fund balance and also increase the capital projects fund balance by $375,000 with a transfer from a surplus in the Health, Human and Veteran's Services fund 2019 surplus.