Cass County Board: Commissioners discuss a 2.92% preliminary tax levy increase for 2021
The proposed tax levy would decrease tax rates for most Cass County residents.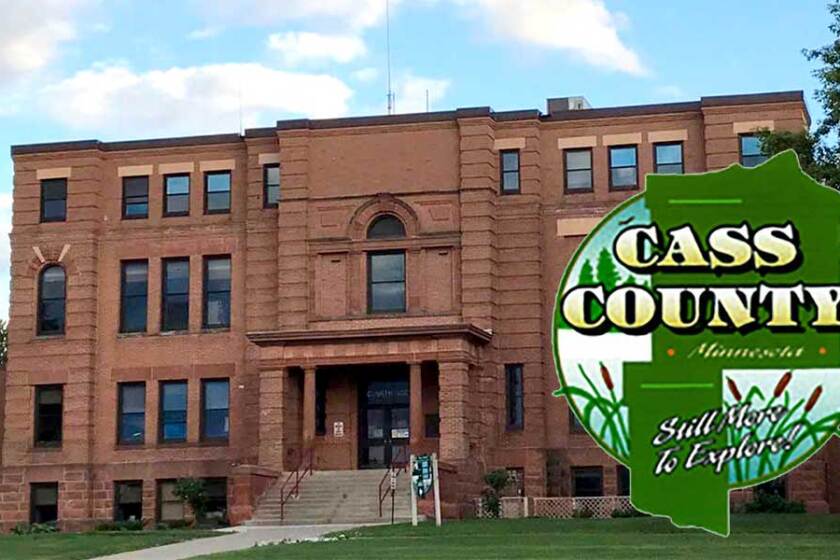 BACKUS — Cass County's 2021 preliminary tax levy was increased by 2.92% above the 2020 levy at the Tuesday, Sept. 1, county board meeting, with a request that more work be done to reduce the amount further before the final levy is set in December.
That levy includes the $503,000 portion charged only against properties in the Longville Ambulance service area, which has not increased since 2017.
RELATED: Cass County Board: County will continue to limit access to buildings through Nov. 3
At a 2.92% increase, the county's levy would rise from the $22,690,072 levied in 2020 to $23,367,310 in 2021. The county tax rate would decrease from 30.502% in 2020 to 30.313% in 2021 for most county taxpayers. It would also decrease for those in the Longville Ambulance Service District, from 31.178% in 2020 to 30.996% in 2021.
The budget committee's next meeting is scheduled for Friday, Oct. 9, to meet with department heads to continue lowering their 2021 budget requests.
Kevin Lee, ambulance services manager for North Memorial Health, was on hand to give the board the second quarter report. Volumes have been down statewide due to the COVID-19 pandemic, therefore actual revenue is lower than budgeted, the board heard. Expenses are also reported to be higher than budgeted due to an increased benefit expense. Lee did note the majority of transports were to the hospital in Brainerd and North Memorial Health received an overall satisfaction score of 96.6, with the national average being 94.3.
RELATED: Cass County Board: County receives almost $600K in new CARES Act grant requests CARES Act grant application deadline in Cass County was extended to Sept. 18.
The newly hired Election Administrator Pamela Smith shared the results from the primary election Aug. 11. Smith mentioned there were 19,111 registered voters on Election Day with 6,134 (32%) participating. She also discussed frequently asked questions regarding the general election with information and clarification on a mail ballot versus an absentee ballot. Commissioner Jeff Peterson asked if he was in a mail ballot precinct, could he bring his ballot to the courthouse and drop it off in the ballot box. He also wondered if he could bring in somebody else's ballot for them. Smith stated that after Sept. 18 citizens could bring their ballot to the Cass County courthouse and place it in one of the drop boxes. You can also bring in up to three other ballots, but you will have to sign as a designated courier for those ballots. It was also noted there are going to be separate entrances for the public to use for voting with signs around the courthouse campus stating which entrances to use.
In other business, the county board:
Awarded a highway department construction plan scanning project contract to ARCASEARCH with an estimated cost of $11,585 and authorized Darrick Anderson, county engineer, to sign the contract.
The next meetings are as follows: 9/11 Observance, 9 a.m. Friday, Sept. 11, at Veterans Podium, Courthouse Lawn, Walker; commissioner's board meeting, 6 p.m. Tuesday, Sept. 15, at Wilson Township, 3990 16th Ave. SW, Pine River; and commissioner's board meeting, 9 a.m. Tuesday, Oct. 6, at the Land Department Meeting Room in Backus.