Cass County Board: Commissioners receive Forest Stewardship Council certification audit
The forest audit is conducted every five years. Analysis of a handful of white cedar old growth will be completed and the trees placed in a reserve status.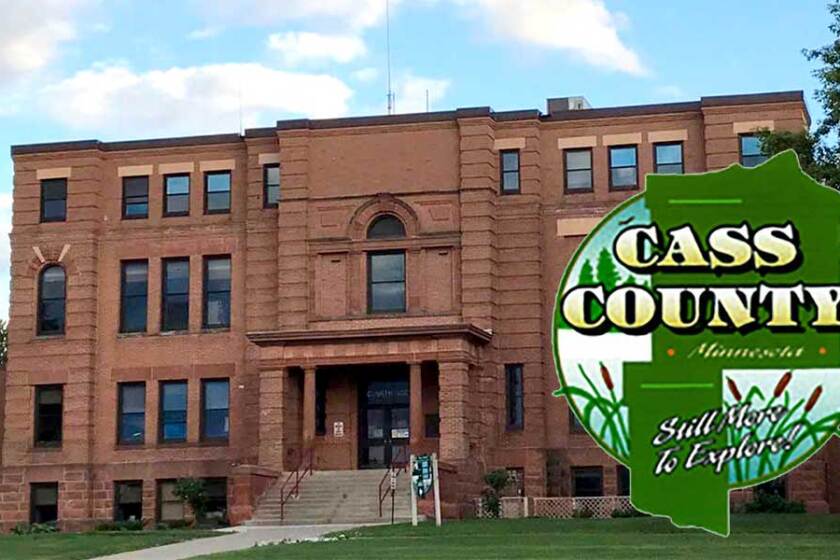 BACKUS — One minor non-conformance and six observations were found during the 2020 Forest Stewardship Council certification audit summary, Land Commissioner Kirk Titus informed the Cass County Board at its Tuesday, Feb. 2, meeting.
The Forest Stewardship Council audit is conducted every five years and was conducted in two phases this year due to COVID-19. The first phase was conducted remotely via video conferences and phone calls, with the second phases consisting of an on-site visit covering 18 different sample sites. In order to remain compliant, a certificate holder must address the minor non-conformance within one year, while the observations are issues the auditor may see as being a future issue.
The minor non-compliance issue consisted of an incomplete analysis of white cedar old growth from 2011, where five stands were identified as potential old growth. Titus stated staff will summarize their findings and conclusions of the analysis and place the stands in a reserve from harvest status.
The observations found included the following:
The requirement to invite consultation with tribal representatives is occurring.

The area converted to landings and skid trails were observed to meet the Minnesota Forest Management Guidelines with the exception of one harvest unit which had an excessively large landing.

Forest Stewardship Council's Policy on the use of pesticides has recently been updated and as a result, the land departments policy and procedure manual includes an out of date pesticide list.

Per the Forest Stewardship Council standard, contractors are to have the equipment and training necessary to respond to hazardous spills.

The current forest management plan was last revised in May 2010, which Titus stated has been updated and approved at the previous commissioner's meeting.

Procedure OM-10 describes the chain of custody procedures for designating the Forest Stewardship Council claim on timber permits.
Commissioner Neal Gaalswyk inquired about the hazardous spill observation and whether the county should make a requirement that all county contractors have a spill kit at every job site. It was noted that out of three sites visited one did not have a spill kit readily available as it was located at a landing one-half to 1 mile away. Titus mentioned regulations state if a spill is less than 5 gallons, people are required to spread it out with a shovel. Any spills over 5 gallons requires a special spill kit to be used. It was also noted most spills are less than 5 gallons and should technically only require a bucket and shovel.
Titus also requested the board motion and approval of the tax-forfeited land sale 9 a.m. June 12 on the front lawn of the Cass County Courthouse in Walker. He noted after the board approved the sale of the tax-forfeited land a list would then be forwarded to townships, cities and adjacent property owners. If there are any objections, the land is removed from the list and will not be offered at the land sale. Titus said last year land sales consisted of 67 parcels of approximately 561 acres sold for about $1.27 million. The board unanimously approved establishing the tax-forfeited land sale on June 12, with a list of properties being made available to the public around May 10.