Cass County Board: Commissioners table action on Walker funding request on trail bathroom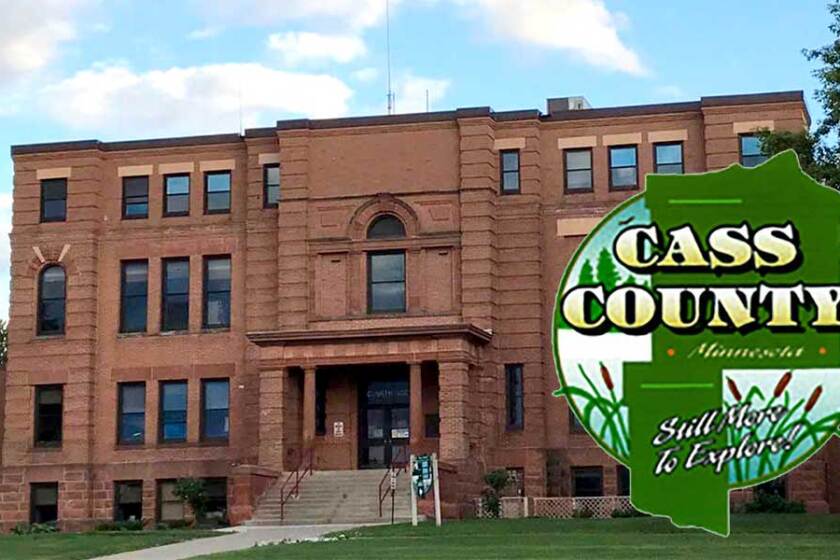 WALKER -- The city of Walker hopes to run a connection through the city along the former railroad line for recreational trails entering the city, then build public bathrooms beside that connection.
Tuesday, Oct. 1, the county board tabled any action on the city's request to contribute $80,000 to pay for the bathroom building.
The commissioners told City Administrator Terri Bjorklund the county uses its Conservation Trust Fund to match local projects to develop recreational trails, but does not fund buildings.
They tabled suggested the city find other sources to pay for the bathroom building and resubmit a request for help with the trail extension when they have local money raised toward that.
Cass County currently has only $33,235 not already dedicated in its conservation fund, but will add interest income at year end.
In other business, the county board:
Voted for the county to pay $3,500 to $4,000 tipping fees from the county solid waste fund to dispose of demolition debris created from removing the old Hackensack Bakery building from its site in downtown Hackensack.
The city will be responsible for demolition and transportation costs. The city had the building tested for hazardous materials such as asbestos. It had none.
The county previously approved several similar arrangements with other cities and townships.
Approved purchasing a new Sennebogan 818E material handler for use on the solid waste disposal tip floor at transfer station north of Pine River for about $344,000. The payment and delivery will be delayed until 2020.
Heard a report from Probation Officer Travis Fisher about the recent National Association of Pretrial Services Agencies he recently attended in California. He said probation departments nationwide are finding the same success Cass County has since beginning a program to screen low risk offenders, then release them without bail required while they await court proceedings.
If those arrested have to stay in jail longer than three days, they are much more likely to lose their job or housing, he said. If released within that window, there is a much greater likelihood they can return to a successful life after making amends for their mistakes, he said.
Probation officers and sheriff's deputies go after any people who violate this opportunity, he added.
Approved a cooperative agreement with the state to continue Wellness Court through Sept. 30, 2020, and an agreement with Minnesota Department of Public Safety for a $104,000 grant to operate that court. There is a $42,234 local match.
Learned Northwest Region of Minnesota Women Infant and Children Programs has recognized Cass County WIC office support specialist Jenny Blue as the Employee of the Year in the region.
WIC programs are offered by counties and tribal governments in throughout region.
Learned Cass County Sheriff's Office has received a $47,025 Toward Zero Deaths grant to run through Sept. 30, 2020.