Cass County Board: County declines to repay state over DHS overpayments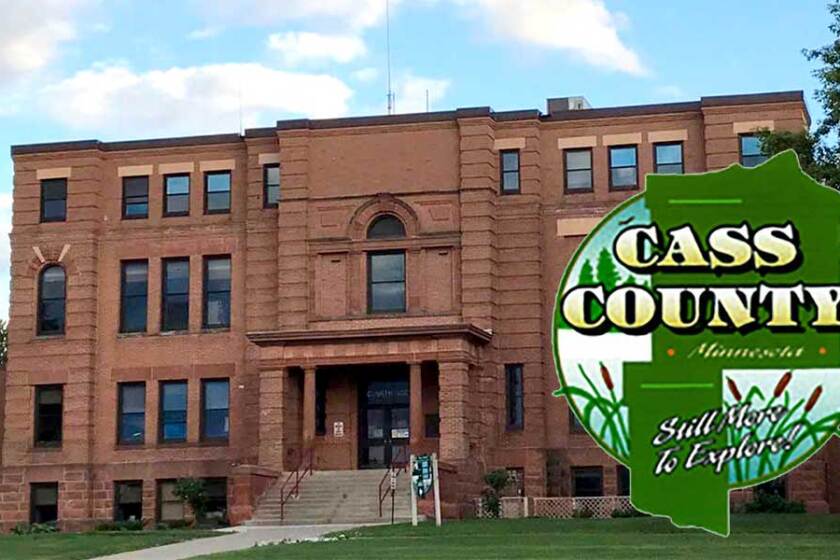 WALKER -- Cass County commissioners voted Tuesday, Dec. 17, to not provide repayments to Minnesota Department of Human Services for the state's overpayment of federal dollars for mental health services.
This is part of the state's attempt to claw back from local governments an estimated $8.8 million statewide that the state erroneously authorized counties and tribal governments to bill at an inpatient rate for outpatient mental health services. The federal government has asked the state to repay them.
The state asked Cass to pay $42,649.
Cass commissioners did not think the county should be asked to repay the federal government for the state's mistake.
The county offered to work with the state DHS on a long term solution to state billing errors.
Central Services Director Tim Richardson obtained board approval to engage Engineering Design Initiative of Minneapolis to design a new boiler system for the courthouse complex in Walker for $37,500.
The new design will be needed to convert the county's current steam boilers to hot water heat, making it a more energy efficient system. It also will enable the county to hire lower credentialed boiler operators to run it.
The old boilers ran on wood, then oil before converting to the current propane fuel. The new boilers will be able to run on either propane or, by changing an orifice, run on natural gas. Efforts have begun to bring natural gas to Walker in 2020.
Whenever natural gas does reach Walker, the county also will look at converting the highway garage from propane to natural gas.
Eelpout Festival Committee members Commissioners Scott Bruns and Dick Downham reported to the board Tuesday that it appears this year's festival will drop the fishing contest portion of the celebration, because the Minnesota Department of Natural Resources reclassification of eelpout as a game fish makes the game fish contest rules very complicated for promoters to meet.
Further, because all events will now be on land, it is unlikely promoters will seek an over water permit from the sheriff this year. They have obtained permission from the city of Walker to use the city park and at least one city street for activities.
In other county board business, the board:
Approved the final draft of Pine River One Watershed One Plan, now called the Pine River Watershed Comprehensive Plan, paving the way for Cass and Crow Wing counties and the county soil and water conservation boards to seek Minnesota Board of Water and Soil Resources and other clean water grants.
Learned foreclosures continued to drop in the county. There were only four in the third quarter this year. Two were homesteaded properties. One was a cabin. One was commercial. Three were valued under $200,000. One was valued between $600,000 and $1 million.
Learned arms-length property sales were up slightly from 2018, with 839 properties sold through September 2019, compared with 832 in 2018.
Assessor Mark Peterson said in a telephone interview Wednesday that existing home sale prices were both up and down this year, sometimes on the same lake. He expects the county to continue a slow upward trend in overall property valuation, he said.
Learned Cass will receive $84,555 in 2020 Minnesota Pollution Control Agency Select Committee on Recycling and Environmental grant money for use in the county's recycling program. Cass has received SCORE block grants for 10 years.
Approved an easement over county administered land to enable Woodrow Township to construct a road equipment turnaround to service Interlachen Drive Northwest, a town road.
Approved Gregory and Margaret Johnson's request to add a 66-foot-wide by 1,320-foot-long parcel to their conservation easement abutting Little Sand and Hattie lakes in Barclay Township.
Approved a contract with Elizabeth Kujava for up to $20,000 through Nov. 30, 2020, to evaluate the county's pretrial probation program success.
Approved a contract with Pine River Group Home for semi-independent living and homemaking services for people with developmental disabilities in 2020.
Approved a contract with Sharon Grossman for guardianship and conservatorship services at $25 per hour per ward to a maximum of five hours per month for a total of 30 hours per contract period in 2020.
Approved a contract with Miriam Tell for individual, family and group mental health services for vulnerable adults and children, not to exceed $5,000 in 2020.
Approved a contract with Jay F. Wilimek for individual, family and group mental health services for vulnerable adults and children, not to exceed $5,000 in 2020.
Approved a contract with Central Minnesota Mental Health Center for adult detoxification services at a daily rate of $490 per client, plus charges agreed upon for medical care and $1.50 per mile transportation in 2020.
Accepted donations from Hope Lutheran Church of Christmas food boxes with children's fleece blankets and quilts for children in the Walker-Hackensack-Akeley School District, of household items for Hidden Jewels 4 U Thrift Store for WIC participants, of children's books from Sarah Norvold for children in foster care and of $500 from Richard and Joan Downham for Wellness Court.
Learned the county earned $1,344,162.23 interest on investments through November this year, or 141% of the amount the budget anticipated. This is up from the $1,173,056.89 earned on investments in the same period of 2018.
Authorized Clayton Weyer to repurchase property he owned in Boy River Township, which had gone tax forfeited. He paid $2,185.47 in back taxes, interest and penalties.
Approved the final payment on a culvert replacement on County State Aid Highway 3 north of Remer.