Cass County Board: County in top 3 in state for AIS inspections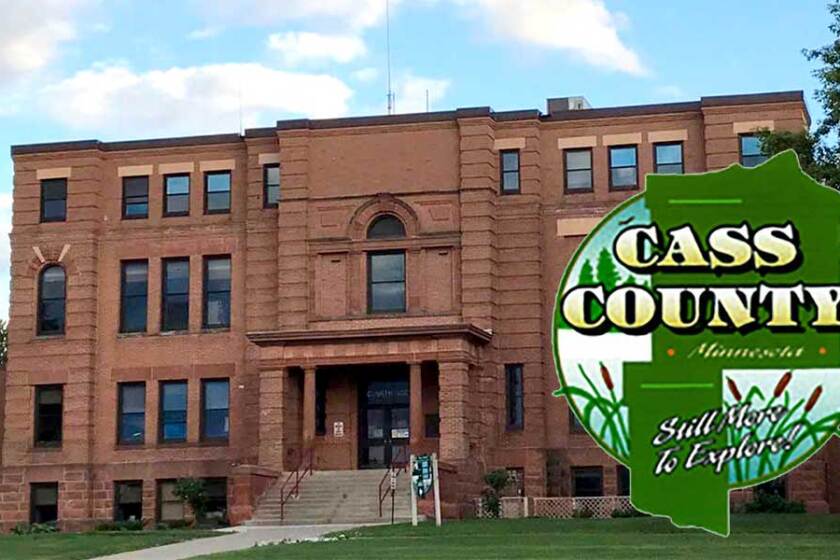 BACKUS -- Cass is one of the top three counties in the state for number of inspections for aquatic invasive species and for watercraft decontamination, according to Levy Bergstrom, the county's AIS technician in the environmental services department.
Since the county began its AIS prevention program in 2015, Bergstrom told the county board Tuesday, Jan. 21, there have been over 100,000 inspections during 40,000 hours at lake accesses, boat races and fishing tournaments in the county.
In 2019, only 1.8% of the boats inspected failed to comply with state laws such as removing drain plugs and removing vegetation from boats. That is an improvement from the 2.4% failure rate in 2018, Bergstrom said.
Yet, without 100% compliance, aquatic invasive species continue to spread. Hand and Ten Mile lakes were added to the infested lakes list in 2019.
Trained inspectors conducted 19,395 inspections during 14,240 hours on 102 days, Bergstrom said.
Cass County spent $471,220 on its AIS program in 2019, up from $358,535 in 2018.
Of that, 67% or $338,698 was spent on inspections and decontaminations, $21,419 on information and education, $23,135 on partnerships with lake associations, $1,533 on a resort ambassador project, $10,000 for the dive team to check lakes to verify invasive species, $11,360 for law enforcement inspections, $9,074.42 for inspector support and $56,000 for AIS coordination/administration.
Cass County proposes to spend $514,300 on AIS prevention in 2020. The county board approved that amount at its Jan. 21 meeting, but public comment will be received prior to and at a March 3 public hearing during the regular 9 a.m. board meeting at the courthouse in Walker on how the money will be spent.
Bergstrom said he hopes to coordinate more programs with lake associations in the future and increase youth awareness about ways to keep invasive species from spreading.
There are 525 lakes with public access in Cass County. Of those, 14 currently are infested with invasive species.
Cass County lakes having Eurasian watermilfoil include Girl, Leech, Town Line and Washburn. Lakes having Starry Stonewort include Cass and Winnibigoshish (which also has faucet snails).
Cass lakes with zebra mussels include Bass (Ray Lake), Cass, Green's, Gull, Ten Mile, Leech, Margaret, Pike Bay, Spider, Steamboat, Winnibigoshish and Hand.
Infested rivers include Gull and Upper Gull, zebra mussels; Leech (between Mud Lake and Mississippi River), faucet snails; and an unnamed river between Pike Bay and Cass Lake, zebra mussels.