Cass County Board: County permit requests at levels not seen in more than a decade
After issuing more permits in 2020 than the county has in the previous 13 years, 2021 is shaping up to be even busier for permit applications.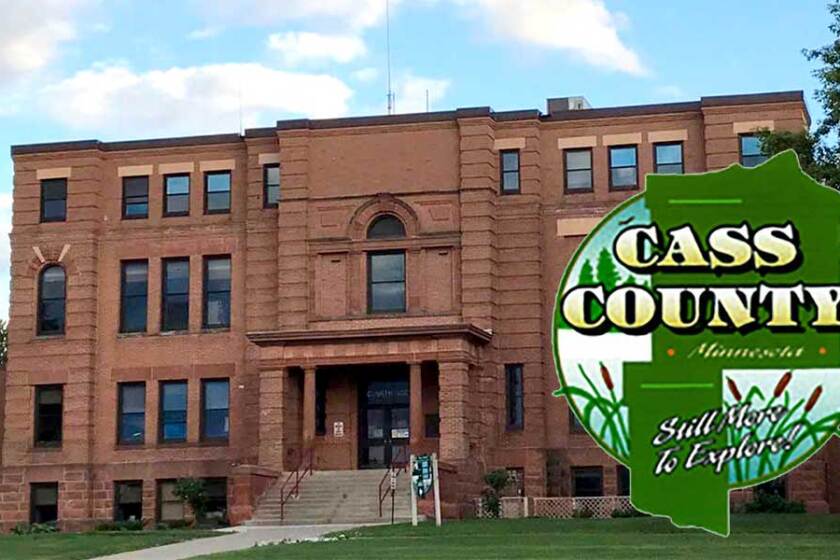 BACKUS — Cass County continues to see record permit activity.
Environmental Services Director John Ringle, speaking at the Tuesday, April 20, Cass County Board meeting, said permit activity in 2020 was the greatest it had been in over 13 years and, after reviewing the activity for the first quarter of 2021, this year is shaping up to be even busier. Zoning permits are up 52.65% over last year, from 226 to 345; variances increased from two in 2020 to 21 in 2021; conditional use permits have gone from two issued in 2020 to nine issued in 2021; and shoreland alterations increased from 17 issued in 2020 to 48 being issued in 2021. First quarter revenue for the department was $91,052, which is an increase of 70.68% over last year's amount of $40,270. That increase is believed to be partially due to an increase in permit fees for 2021.
Related: Cass County Board: Pandemic brought challenges, successes in 2020 highway work
Ringle also believes the increase in activity is attributable to several factors — from an early spring, favorable interest rates and the pandemic allowing people to work from home and avoiding the metro area.
---
Despite the crisis, there was strong economic growth in Cass County, with new businesses opening and extra jobs being created from new and existing businesses.
— Marina Lovell, Cass County Economic Development Corp. administrator
---
Mike Paulus, Cass County Economic Development Corporation executive director, and Marina Lovell, Cass County Economic Development Corporation administrator, shared the 2020 Economic Development Corporation annual report.
In relation to the COVID-19 pandemic, Lovell said as soon as the stay-at-home order was initiated Cass County Economic Development Corporation worked with the U.S. Department of Agriculture on converting $70,000 of their revolving loan funds into interest-free $5,000 disaster recovery loans. Lovell also noted the countless hours staff spent guiding county-based businesses through the first three months of the economic disaster and the help in raising approximately $10 million in disaster funding during 2020.
Related: Cass County Board: Timber sales were up in 2020
Despite the crisis, Lovell said there was strong economic growth in Cass County, with new businesses opening and extra jobs being created from new and existing businesses.
Paulus shared an update with the board on a new business in Pine River, which received a tax-abatement. He mentioned the company exceeded all proposed expectations by developing 30,200 square footage on the property, rather than the proposed 24,000; completing construction by October 2020 rather than Dec. 31, 2020; and creating and maintaining 30 full-time jobs with an average wage of $19.46 plus benefits, rather than the 25 full-time jobs with no benefits agreed to. Paulus also mentioned the business is growing rapidly and plans on creating more jobs.
In other business, the county board:
Heard a committee report from the personnel committee meeting Tuesday, April 6. No recommendations were made to the board.
Approved the second reading of the Tobacco Ordinance to adopt revisions necessary to comply with current state and federal laws, which raises minimum age to purchase tobacco products from 18 to 21, and to consider the third reading and final adoption at the scheduled public hearing at 9 a.m. May 4 during the regular board meeting at the Land Department in Backus.
Approved to continue limiting public access to county buildings through May 4 with courtrooms and court proceedings remaining open due to increased COVID-19 case activity.
Approved additional road and bridge budget amendment for 2020.
Heard an update on the 2020 audit and approved replenishing the fund balance for compensated absences in the amount of $265,000 and reallocating funds to capital projects from Health, Human and Veteran's Services in the amount of $500,000.
Approved the adoption of the Cass County Land Use Ordinance and Environmental Definitions Ordinance.
The next meetings are as follows: Commissioner's board meeting, 9 a.m. Tuesday, May 4 and commissioner's board meeting, 6 p.m. Tuesday, May 18, at Loon Lake Township, 1346 56th St. SW, Pequot Lakes. All meetings will be at the Land Department meeting room in Backus unless otherwise noted.