Cass County Board: Land use ordinance revisions go to public hearing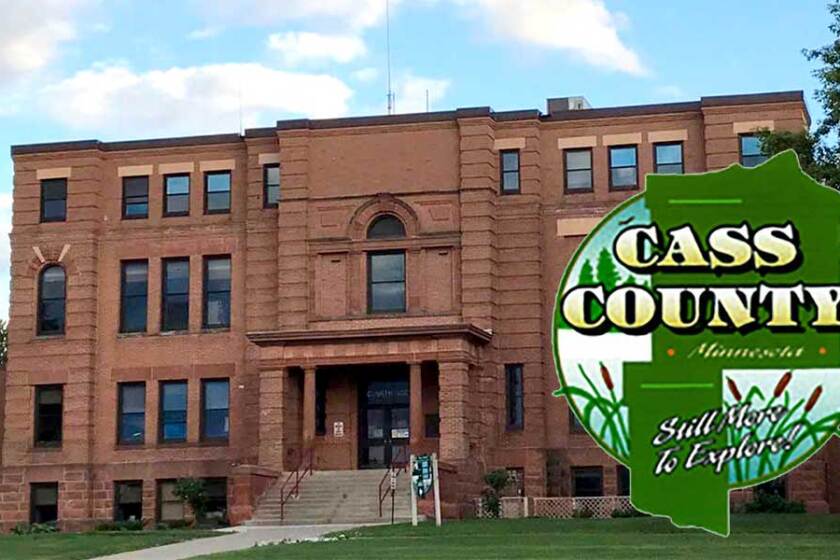 WALKER — The Cass County Board voted Tuesday, Feb. 4, to refer a reorganized and revised version of the Cass County Land Use Ordinance to the planning commission for a public hearing.
Once the planning commission approves a final version, it will go back to the county board for a second public hearing, then adoption.
Commissioner Jeff Peterson voted against the draft presented Tuesday, because he does not think the county should charge an after-the-fact fee to a new property owner who did not know something on the property was built without a permit by a prior owner.
In voting to move ahead with proposed revisions, the rest of the board expressed the view it can be hard to determine when something was built when there wasn't a permit recorded for the construction.
Many of the changes made in the new draft resulted from reorganization to make it easier for the public to find information, according to County Planner Jessica Manifold. There is a list of acronyms at the front of the document. The number of definitions was expanded from 302 to 400, with some existing ones revised or replaced.
Permits now will be required when structures are moved, as well as being built new. Winter agreements will not be permitted for new construction or where variances or conditional uses are required. A separate fee will be charged if a site inspection is requested prior to obtaining a permit.
A section was added for staff review of planning and zoning applications and for right of inspection. Only a bond payable to Cass County or cash will be accepted when financial assurance is required. A letter of credit will no longer be accepted.
When a permit is denied, an administrative fee will be deducted from the permit application fee refund. After the fact fees were added to the ordinance. The ordinance now specifically states the planning commission also acts as the board of adjustment.
Any changes in use will now require a permit. Previously only "significant" changes led to needing a new permit. Conditional use permits will be transferable with ownership.
The ordinance now states changes to a property must meet state and federal rules and laws. Interim use permits must include a specific date for when the activity will occur. The planning commission will decide whether a bond will be required for an environmental review. Any violations of conditions listed when a variance is approved may result in the variance being revoked.
In the section listing land classifications, some the county does not have such as "municipal growth" and some river classes were removed. Some of the river classes would fall under Mississippi Headwaters Board zoning rather than the county's zoning.
It clarified some agricultural structures, which people have questioned in the past.
Some information in the subdivision and platting ordinance was removed from the land use ordinance, because it already is covered in the other ordinance.
It revised the section on "telecommunications towers" to cover all "communications towers." Information was added on tower break points and fall zones. The conditional use permit section on communication towers was modified to reflect changes recommended by a task force, which worked on that section.
The revision added a new heading for "general commercial activities" and language to cover requirements for an interim use permit or conditional use permit. An interim use or conditional use permit will be required for commercial kennels or salvage yards.
Outdoor entertainment or outdoor recreational facilities or commercial outdoor storage will now be allowed without a conditional use permit in C2 or C2 commercial classified properties. A home business with employees requires a conditional or interim use permit except when located on a C2 classed property. A home occupation does not require a permit, but must only be run by occupants of the residence and within that residence.
There is a new section on "water oriented commercial," which covers such businesses as restaurants and marinas and will require a conditional use permit. Resorts were moved to the section on planned unit developments. Recreational camping areas and manufactured housing parks are also tied to the planned unit development standards.
The revisions include reorganized and more detailed information on earth moving and land alterations, with differences between Zone 1 (closest to a water body) and Zone 2 (farther back from a lake, river). Also proposed are more specific the types of clearing allowed within a lake setback area.
Impervious surface requirements on a lot are clarified and the revision includes a section on prior resorts converted to a family compound and added information on requirements for walkout basements, pergolas, steps to a lake/river, landings on steps.
Watercraft access ramps will be allowed only for private use of a landowner and only on a lake that does not have a public access. A conditional or interim use permit will be required.
Swimming pools within the shoreland zone (1,320 feet from a water body) will require a permit. Those must have a water disposal plan.
The accessory dwelling unit section was rewritten to conform to a May 1, 2017, agreement the county signed with Minnesota DNR.