Cass County Board: Limits to public access of county buildings to continue to Jan. 5
Exceptions for public access will be considered at a later county board meeting.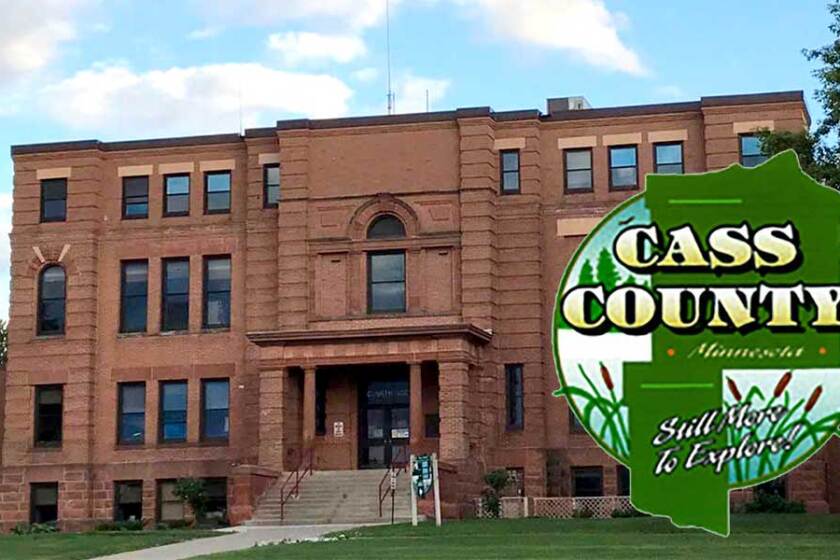 BACKUS — Cass County government buildings will remain closed through Jan. 5.
County Administrator Josh Stevenson made the recommendation at the Tuesday, Nov. 3, Cass County board meeting. The decision to keep the building closed was due to the steady increase in active COVID-19 cases in the area.
Stevenson noted one service currently not being offered is passport services. With the federal government beginning to process passports again, a recommendation was made to allow passports to be processed via appointments utilizing the commissioner's boardroom. Limiting access to county buildings was approved with the possibility of allowing the processing of passports to be approved at a future meeting due to the boardroom currently being used as the election polling location.
Sheriff's Lt. Chris Thompson was on hand to share the 2020 Jail Inspection report. The Cass County Jail received a 100% compliance rating of the mandatory requirements, and 97.98% compliance rating of the essential requirements. The two issues found during the inspection were program offerings to inmates. Thompson mentioned the department had to limit volunteers to the facility due to COVID-19 restrictions, but is currently exploring opportunities to offer Native American programs and recruit volunteers for substance abuse programming.
Commissioners also heard from Cass County Highway Engineer Darrick Anderson on recent conversations with property owners and legal counsel for Pine Lake Township. The talks were in regard to a portion of Whipholt Beach Road, from 19th Avenue Northwest east to Huddles Resort Property, known as Segment 1 of Old Trunk Highway 34. Pine Lake Township has been maintaining this portion of the road for at least the past six years and officials said it is in the best interest of everyone involved to have the township continue to maintain the road. Anderson mentioned that a long-term resolution is still in the planning with the possibility of the county having to pay a lump sum amount to reimburse the Township for past maintenance on the road.
Environmental Service Department Director John Ringle presented four quotes received on the hauling of accumulated brush and yard waste from the Walker/Hackensack Solid Waste Transfer Station to the old Cass County gravel pit located on Hiram Township Road 2. Of the four quotes received the bid was awarded to Tyler's Backhoe Service in the amount not to exceed $9,000.
The next meetings are as follows: Commissioner's board meeting, 9 a.m. Tuesday, Nov. 17, and commissioner's board meeting, 3 p.m. Thursday, Dec. 3 with a public hearing beginning at 6 p.m. regarding the 2021 Cass County fee schedule, budget and property tax levy. All meetings will be at the Land Department meeting room in Backus.