Cass County Board: Peterson, Bruns to serve on Deep Portage committee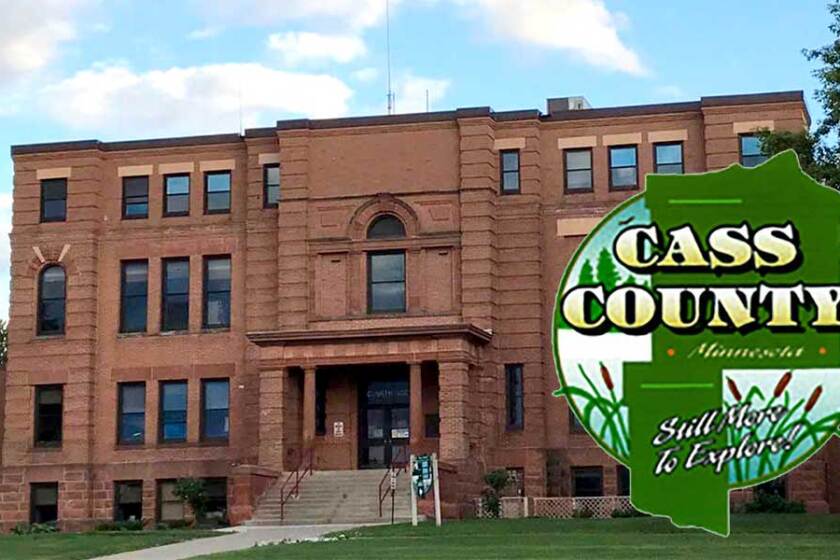 WILSON TOWNSHIP — Commissioners Jeff Peterson and Scott Bruns will represent the Cass County Board on a new Campus Committee of the Deep Portage Foundation.
Peterson and Bruns were appointed at the Tuesday, Sept. 15, county board meeting. The purpose of the committee is to address repairs that have been recently identified at Deep Portage Environmental Learning Center and report back to the board with recommendations. Deep Portage has identified some repairs and updates that need to be addressed, but due to COVID-19, they are unable to finance these repairs. In a typical year Deep Portage has an income of approximately $800,000 but this year they have only earned about $900. Deep Portage is using its reserves and is requesting help from the county to pay for these necessary repairs.
Renee Lukkason, Cass County Health, Human and Veterans Services, requested the board approve the notice of intent to terminate the current agreement between Morrison, Todd and Wadena community health boards and Cass County Community Health Board for the Nurse Family Partnership Program effective Nov. 1. This request is due to the implementation of a new home visitation model that is being implemented. The new program will have more flexibility for first-time mothers by allowing them to enroll up to eight weeks after the baby is born. With this program it will continue to provide home visits for low-income first-time mothers, and will continue these visits for the first two years after the baby is born.
In other business, the county board:
Adopted a resolution for an emergency declaration for the Aug. 14 storm that caused significant public property damage with township roads being washed out and numerous trees blocking roadways.
Adopted a resolution approving the Minnesota Department of Transportation grant agreement for Local Road Improvement Program funds on the construction of the roundabout at County State Aid Highway 1 and County State Aid Highway 44.
Approved a memorandum of understanding with the city of Longville for the city work on County State Aid Highway 5.
The next meetings are as follows: Cass County Association of Townships fall conference 8 a.m. Thursday, Oct. 1, via ZOOM meeting; commissioner's board meeting, 9 a.m. Tuesday, Oct. 6, at the Land Department Room in Backus; and commissioner's board meeting, 9 a.m. Tuesday, Oct. 20, at the Land Department Meeting Room in Backus.