Cass County Board: Planning and zoning activity at highest levels in more than a decade
Planning and zoning activity in all categories was up by 7.38% for the first three quarters compared to the same period last year.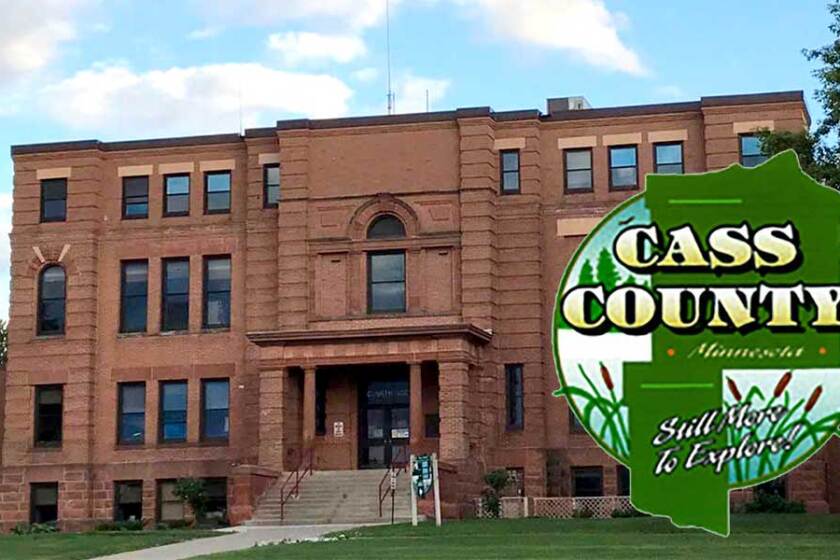 BACKUS — Planning and zoning activity in 2020 is showing its most activity since 2007, Environmental Service Department Director John Ringle reported at the Tuesday, Oct. 20 Cass County Board meeting.
Ringle reported planning and zoning activity in all categories was up by 7.38% for the first three quarters compared to the same period last year. Land permits alone increased from 392 permits to 450 permits during the third quarter of this year compared to last year, which is a 14.8% increase. Ringle also reported third quarter revenue showed a 26.2% increase over last year's third quarter revenue. Part of the reason for the increase is due to an increase in fees for certain permits, but it is also believed to be due to new construction and larger additions being built.
RELATED: Cass County Board: Committee looks at costs to repair, maintain Deep Portage Along with costs for ongoing maintenance, more than $250,000 is needed to reopen the center.
Ringle also reported recycling and solid waste volumes increased over the past six months, with 127 more tons of recyclable material being collected and 1,142 more tons of garbage being collected compared to the same time frame as last year. The majority of this was collected during the summer months when more people were vacationing or staying at their summer homes.
Kirk Titus, land commissioner, discussed results from land sales over the past year, including the public auction, which was Oct. 10. There were a total of 52 parcels sold for $943,535. Of this amount, 22 parcels totaling $603,100 were sold at the Oct. 10 public auction. Titus did mention that after his report was submitted that another 6 parcels were sold bringing the total revenue for the year to $1,019,000.
In other business, the county board:
Heard from resident Doug Wardell, of Backus, on a request to open gates installed at Deep Portage Reserve so area hunters can access the area more readily. County Administrator Josh Stevenson mentioned a process would need to be completed in order to open the gates, which would include a public hearing. Commissioners all agreed to set up a committee in the spring to do more research on this matter.
Heard a request from Scott Wilson, Cass County Housing and Redevelopment Authority executive director, for an additional $5,000 to use toward a housing study. A motion to table this request was made until more information is made available.
Authorized Michele Piprude, director of Health, Human & Veterans Services, as the authorized representative for a contract with the state of Minnesota and Commissioner of the Minnesota Housing Finance Agency to assist individuals and families to prevent homelessness during the public health-related emergency. The amount of the contract is an estimated $200,000 and more information on how to apply can be found on the Cass County Health, Human & Veterans Services website.
Approved the third quarter budget amendments as presented by Chief Financial Officer Sandra Norikane.
Approved a public hearing to adopt the Cass County fee schedule effective Jan. 1, 2021. This meeting will be in conjunction with the truth in taxation meeting at 6 p.m. Dec. 3 at the Land Department meeting room in Backus.
The next meetings are as follows: Commissioner's board meeting, 9 a.m. Tuesday, Nov. 3, and commissioner's board meeting, 9 a.m. Tuesday, Nov. 17, with both meetings at the Land Department meeting room in Backus.