Cass County Board: Planning and zoning activity stays constant during pandemic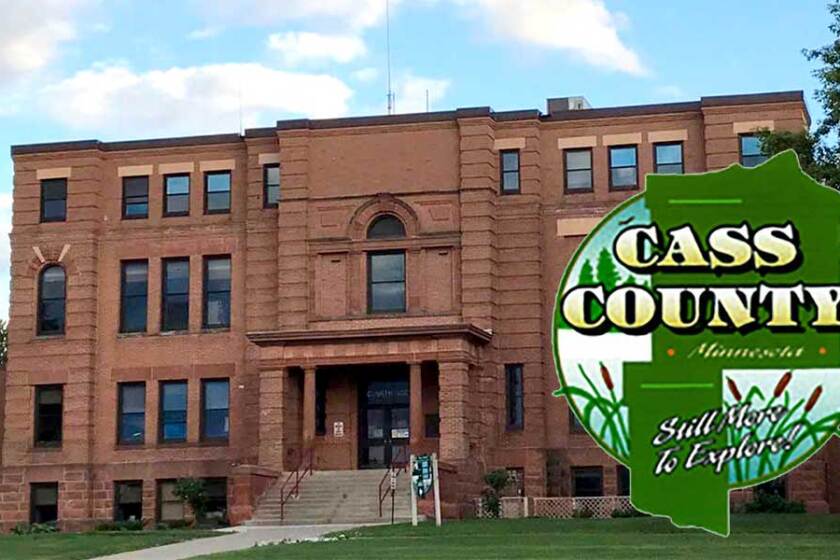 PINE LAKE TOWNSHIP — Planning and zoning activities have remained constant during the COVID-19 pandemic, the Cass County Board learned Tuesday, June 16.
Cass County commissioners heard an activity report from Environmental Services Department Director John Ringle, who noted activity was comparable to that during the same timeframe last year. 2019 was the second busiest season in the past 10 years with 280 land use permits processed and issued between April and May, which is the exact number processed during that period in 2020. The department has also issued 18 variances compared to 24 last year, four conditional use permits compared to 10 last year and 61 shoreland alteration permits compared to 63 last year. There was an increase of nearly $40,000 in revenue during this time period, believed to be partially due to a fee increase but mainly due to an increase in new construction.
Ringle reported 65 new septic systems were inspected prior to May 31. In the past five years, the county has inspected between 300-340 new septic systems annually. Ringle predicted this year will be another milestone as many permit applications are being received and processed daily.
Aquatic invasive species
Ringle noted due to a retirement at the end of April, the department hired Levy Bergstrom as the resource specialist. Bergstrom is also coordinating the Cass County aquatic invasive species program. There may be a need, Ringle said, to hire temporary seasonal help to better serve the public in a more timely manner and reduce workload stress for current staff. Bergstrom recently completed and passed the online septic system training and is now certified to perform septic work for the county.
The AIS program began May 8 during the walleye opener weekend. There are currently 29 county lake accesses staffed with 22 returning and five newly trained inspectors. Boat decontamination began May 16 at the Outing, Gull Lake and Federal Dam locations. The sheriff's office assisted with AIS inspections due to the increased number of citizens boating and fishing.
Recycling issues
During the solid waste management update, Ringle informed commissioners that during the stay-at-home time period there was a significant increase seen in the amount of household garbage and recycling. The amount of household garbage increased in volume by 11.13% during the months of March to May compared to last year, while recycling saw a 22.67% increase. Ringle said this may be due to many people staying home and cleaning basements and garages, among other things.
Ringle said the large increase in recycling is problematic with a number of containers overfilled and contaminated due to people disposing of garbage and non-recyclable items. One reason there may be an increase in usage at some sites is due to Crow Wing County's reduction of recycling sites from 12 to four. With the increase of usage and overfilling of the bins, Ponto Lake Township requested recycling bins be removed from its property as material is blowing onto neighboring property. Wabedo Township is considering the installation of security cameras at its recycling location to identify people leaving unapproved items.
Ringle requested the board approve the purchase and installation of a 100-foot section of chain link fence at the Hackensack Southside recycling site to prevent paper and recycling from blowing on adjacent properties and the highway. Ringle also suggested the operation of the May Township Transfer Station, which is located at the Cass County garage, go to reduced staffing when the garage is open and a drop-box payment site with remote surveillance all other times of the week. This would allow residents to continue to drop off their items and omit trash being left outside the gate. Commissioner Scott Bruns made a motion to approve both of these suggestions with Commissioner Jeff Peterson seconding. The motions passed unanimously.
Closing out his report, Ringle also discussed with the board a request from the transfer station management company, Waste Partners Inc., to be able to charge a fee to commercial haulers to be able to dump municipal solid waste on a holiday or after regular hours. Some haulers need to dump on Sundays or holidays, he said, especially during the summer, to meet garbage pickup commitments the next day. The board approved a fee for after hours and holiday disposal for commercial haulers in the amount of $150.