Cass County Board: Recorder's office to offer passport services starting Dec. 1
Passport services in Walker will be by appointment only.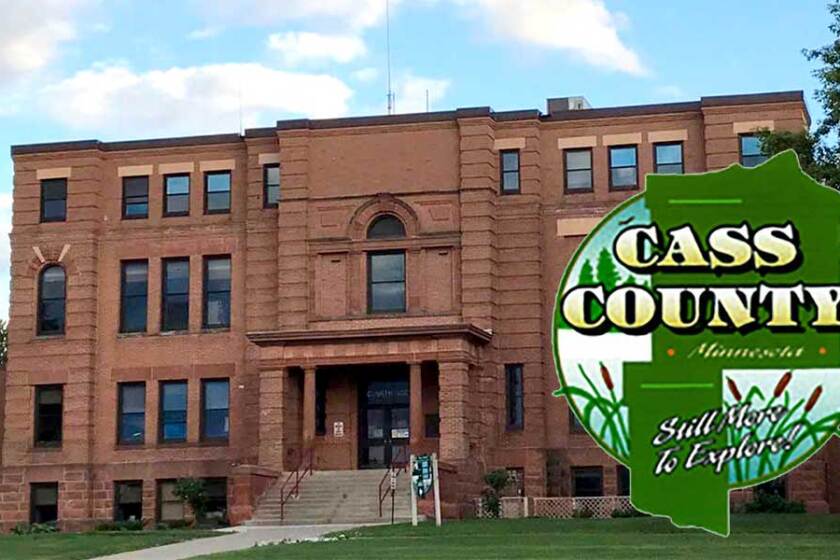 BACKUS — The Cass County Recorder's office will be offering passport services beginning Dec. 1 by appointment only.
County Administrator Josh Stevenson told the Cass County Board Tuesday, Nov. 17, this was one of the few services the county had not been able to offer due to limitations of maintaining a 6-foot social distance. However, a portable photo booth has been acquired in order for photos to be taken. It also was noted that passport updates and new applications will still be subject to daily operation changes with the U.S. Department of State.
North Memorial Health Ambulance Services Manager Kevin Lee shared the Longville ambulance third quarter report. Lee stated year-to-date billed patients were down in numbers against the budgeted amount by approximately 40 patients, due mainly to stay-at-home orders last spring during the early part of the COVID-19 crisis. Revenue and expenses were also noted to be unfavorable due to decrease in volume and an increase in salary and benefit expenses as several team members were out due to COVID-19 leave. That volume has started to increase for the fourth quarter, Lee said.
RELATED: Cass County Board: County receives almost $600K in new CARES Act grant requests CARES Act grant application deadline in Cass County was extended to Sept. 18.
Chief Financial Officer Sandra Norikane joined the meeting via phone conference to give the board the final dollar amounts to be distributed for the coronavirus relief bill grant. The board heard just over 55% of the funding was applied for by local businesses with actual payments being just under 50% at $1,841,286. Norikane mentioned a significant portion was spent on helping businesses cover their bills while they were either required to be closed or opened at a limited capacity, and also the cost of personal protective equipment supplies. Norikane requested the board authorize an additional check run to be processed Nov. 30 in order to pay the remaining outstanding invoices for the relief funds of county projects still underway and within the timeline established by the coronavirus relief package grant requirements. The expenditures will be brought before the board for approval at the Dec. 3 meeting.
In other business, the county board:
Heard a report on the 2020 Property Tax Law Summary regarding short-term rental classification from County Assessor Mark Peterson.
Adopted a resolution designating County Engineer Darrick Anderson as the Pipeline Inspector for the Enbridge Pipeline project through Cass County.
Approved a cross-jurisdictional road maintenance agreement between Crow Wing County and Cass County.
Adopted a resolution approving the detour agreement with Minnesota Department of Transportation for use of County State Aid Highway 5 as a temporary Trunk Highway detour during the construction project on Trunk Highway 200 in 2021.
The next meetings are as follows: Joint meeting with the Leech Lake Band of Ojibwe 10 a.m. Nov. 30 by Zoom or Cedar Lakes Event Center, Cass Lake, with attendance being limited; commissioner's board meeting, 3 p.m. Dec. 3 with a public hearing beginning at 6 p.m. regarding the 2021 Cass County fee schedule, budget and property tax levy; and commissioner's board meeting 9 a.m. Dec. 15. All meetings will be in the Land Department meeting room in Backus unless otherwise noted.