Cass County Board: Sheriff's calls for service up in 2019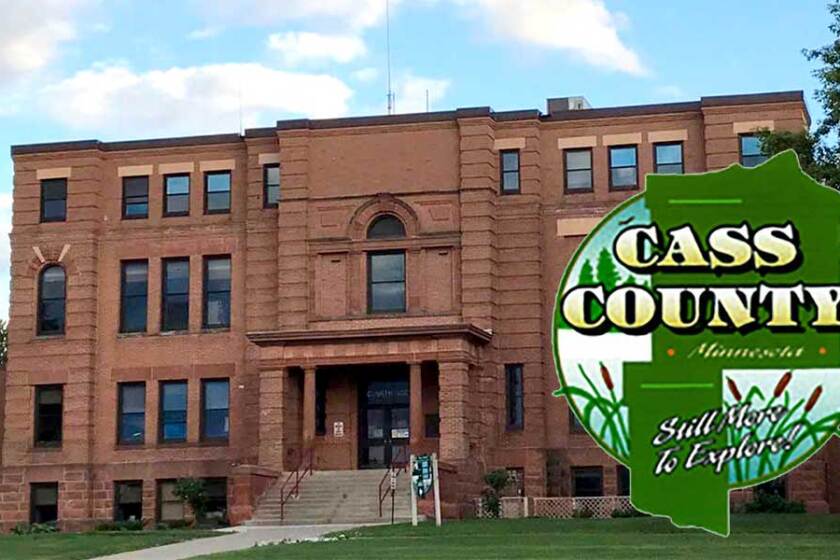 WALKER -- Sheriff Tom Burch and Lt. Brad Rittgers presented the department's annual report to the Cass County Board Tuesday, Feb. 18.
The number of initial complaints the department received in 2019 was up 1,590 over 2018, but comparable to 2016 and 2017. There were 22,449 initial complaints received in 2019.
Drug related offenses were up, Burch said.
By far, the highest number of calls was 3,414 for medical services.
Among serious crimes, the number of burglaries rose from 115 in 2018 to 210 in 2019, but crimes against people declined.
Assaults dropped from 29 in 2018 to 26 in 2019. Homicides declined from three in 2018 to one in 2019. Criminal vehicular operation declined from four to one. Kidnappings declined from two to one. Criminal sexual conduct dropped from 45 to 20.
The sheriff's department submitted 899 cases to the county attorney's office for prosecution. The county attorney declined to prosecute 60 cases. Another 30 were dismissed. Convictions were obtained in 166 cases.
Deputies arrested 83 people for impaired driving who had an average of 0.15 blood alcohol concentration, about double the legal limit. One person had a 0.32 reading.
The number of calls for service by hour generally peak at 5 p.m. each day. The number of calls being logged each month peaked in July when the influx of tourists is highest.
Cass County's sheriff now receives 97% of calls for service from cellphones. People can also text for service when it is unsafe to call by voice.
Cass County increased the K-9 unit from one to two dogs for the first time in 2019.
Ranger patrols with Deputy Truitt Buckhouse. Ryker patrols with Deputy Ryan Huston. Both are German shepherds. They were born in the Czech Republic and trained in Anoka.
The department is staffed in addition to the sheriff and chief deputy by an administrative assistant, five records personnel, one emergency manager, 11 dispatchers, 34 deputies and 18 detention personnel.
Four of the deputies are assigned to investigations.
The sheriff's office issued 343 permits to buy a gun in 2019 and 357 permits to carry.
The highest number of calls for service in a township came from Pike Bay (2,365), followed by Shingobee (1,315), Turtle Lake (815), Pine River (458) and Powers (444).
Cities with the highest number of calls were Cass Lake (2,006), Pine River (1,792), Lake Shore (1,580) and Walker (1,363).
Boat and water patrol issued citations to the most boaters on Leech Lake (113) and Gull Lake (93).
Four sheriff's employees completed a 183 hour Minnesota Sheriff's Association Institute for credible Leadership Development online course on character, ethics, leadership and emotional intelligence course in 2019.
There were four fatal vehicle crashes in the county in 2019. Crashes involving only vehicles resulted in 59 with injuries and 237 without injuries. Collisions with deer resulted in four with injuries and 145 without injuries.
The sheriff's office collected 841 pounds of expired and unwanted medications in 2019 through the Take it to the Box program. Drop boxes are available at the sheriff's office in Walker, and city halls in Lake Shore, Pine River and Cass Lake.
The sheriff contracts to provide deputies for the cities of Longville, Backus and Cass Lake.
A welfare fraud investigator reviewed 147 cases in 2019 and disqualified 23 from receiving benefits. This prevented paying $22,095 from being erroneously paid in benefits. Another $214,367 was found to have been paid erroneously and will be recouped from the recipient or referred for collections.
The sheriff's staff served 1,299 civil papers in 2019. They also evicted people in two cases. People paid the sheriff $51,603.94 in fees to serve some of those papers.
A $52,230 state boat and water safety grant, a $12,625 federal boat and water safety grant, a $6,294 state snowmobile safety grant and a $14,966 state off highway vehicle grant fund the sheriff's recreational enforcement program.
Cass County's average number of jail inmates was 20 male and six female. The peak age for people being arrested was between ages 25 and 35.
In 2019, 69 men completed the sentence to service program, completing an estimated value of $120,191 in projects. They worked off $5,390 in fines and 254.4 jail days.
They worked 3,672.5 hours for Cass County, 715.5 hours for nonprofits, 240.5 hours for Minnesota DNR, and six hours for other state agencies.
Cass County emergency management has submitted a claim to the state disaster fund on behalf of Crow Wing Power, Lake Country Power and the county highway department for $71,383 in damages sustained by heavy rain, wind and flooding in an Oct. 21, 2019, storm.
The sheriff also oversees a chaplaincy program and a mounted patrol where volunteers assist the department.