Cass County Board: Topped by aspen, timber sales remain stable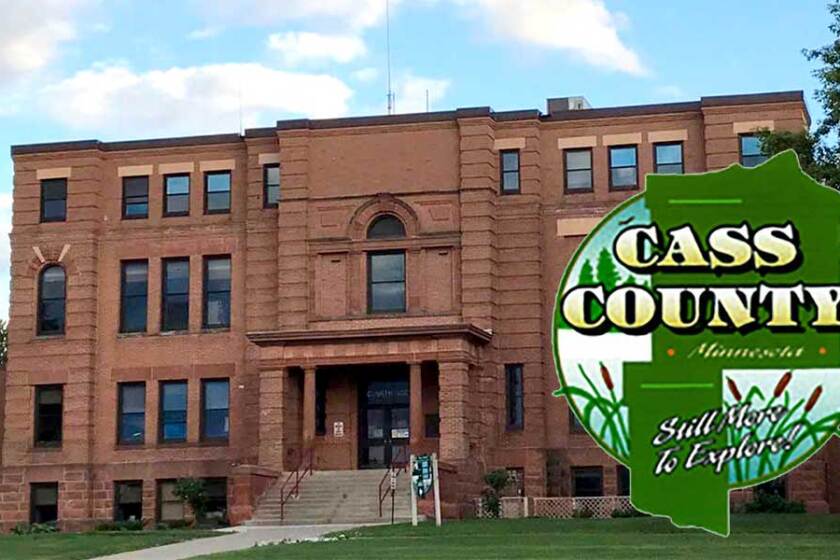 BACKUS — Timber sales were stable in 2019 with aspen continuing to be the highest timber sold, Land Commissioner Kirk Titus stated during his annual report Tuesday, April 21, to the Cass County Board of Commissioners.
In 2019, 39,458 cords of aspen were sold at an average of $34.25 per cord, for a total of $1,351,384. This price per cord is down approximately $2.50 from 2018. The second highest timber sold was 10,427 cords of red oak for a total price of $316,228, an average of $30.33 per cord, down about $7.50 per cord. Birch was the third highest timber sold, with 5,992 cords being sold for a total of $114,803 at an average price of $19.16 per cord, down about $2.25 per cord. Grand total of all timber and pulp sales in 2019 was $2,169,003. Titus also mentioned expenses overall were down 3% with land sales being up 18%.
There were no land acquisitions during 2019, although there are possible acquisitions available in 2020. One project is on Wabedo Lake for 118 acres which has strong local support from the township, lake association and landowner.
The land department was awarded a $173,400 grant to acquire two properties. One is for 27 acres in section 21 of Crooked Lake Township and the other is 150 acres in sections 13 and 14 of Pine Lake Township. These parcels are surrounded by public land and, by acquiring these parcels, the county will be permanently protecting these forest lands into the future.
Titus said the land department sold a total of 51 parcels, totaling 382 acres, in 2019, for a total of $603,885. There are plans for a land sale auction this summer with new parcels available for purchase. Parcels continue to be available over-the-counter year-round. All land sold are parcels classified as non-conservation land and identified in the Forest Resource Management Plan to return to the tax rolls. These parcels have no public access, public access surrounded by private property, platted land or isolated acreage.
In spring of 2019, the land department planted 127,000 trees on 158 acres with another 67 acres being prepped for spring 2020 planting. A question was brought up about whether the county would be getting any seedlings this year under the current situation. Titus assured the board seedlings were available for planting and they should be able to follow the social distancing regulations in order to plant shortly.