Cass County Board: Trail group gets additional $50,000 for highway underpass proposal
The proposed underpass will allow residents utilizing the Shingobee Connection Bike Trail to cross highways 371 and 200 safely.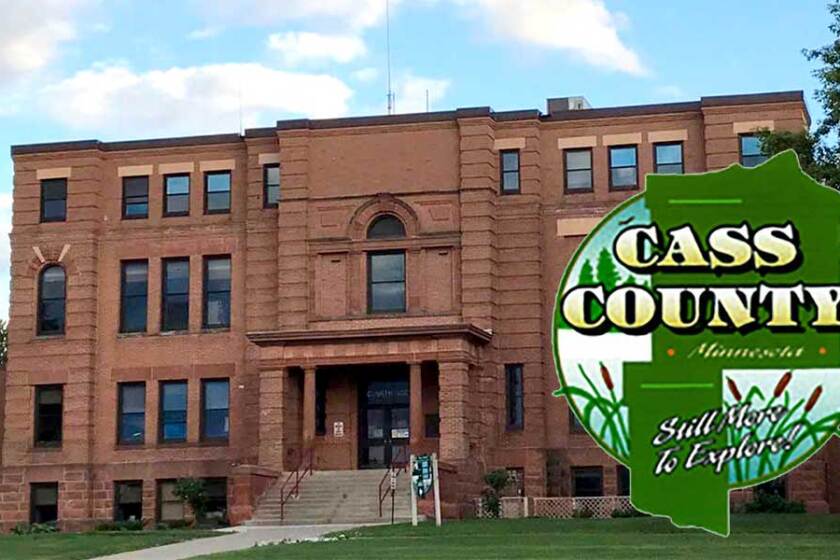 BACKUS — A proposed underpass under highways 371 and 200 south of Walker received an additional financial boost Tuesday, Feb. 2, from Cass County.
Steve Bilben, representing the Shingobee Connection Trail Task Force, requested a commitment of $50,000 from Fund 73 to provide matching funds for Phase VI for the Shingobee Connection Bike Trail.
The funds requested would be used in conjunction with a grant the task force would apply for from the Minnesota Department of Transportation's Transportation Alternative Program to construct an underpass to safely cross highways 371 and 200 at the south edge of Walker. Commissioner Neal Gaalswyk inquired whether this was a separate underpass than the current one located within city limits of Walker. Bilben stated that this is going to be a separate underpass to allow citizens utilizing the trail to cross a busy highway safely.
Chief Financial Officer Sandra Norikane asked Bilben if this was an additional $50,000 to the already committed amount of $150,000 approved back in October of 2018 that hasn't been utilized. Bilben stated the task force is applying for a grant that requires matching funds in the amount of $200,000 therefore, they need another $50,000 to the already approved $150,000. The board unanimously approved committing another $50,000 to the Shingobee Connection Trail Task Force from the Conservation Trust Fund 73.
In other business, the county board:
Honored retiring Central Services Director Tim Richardson and introduced Thomas Buhl as the new Central Services Director.
Approved the updated committee description for the Central Minnesota EMS Joint Powers Board and Extension Committee appointments of Bruce Shear and Rebecca Peterson.
Approved the board of commissioners summer "road show" meetings being as follows: May 18 in Loon Lake Township; June 15 in Powers Township; July 20 in Lima Township; Aug. 17 in the city of Cass Lake and Sept. 21 in the city of Pillager.
Approved the 2021 Cass County newsletter to be printed and distributed with property tax statements.
Adopted resolutions appointing Cass County as the sponsoring agency for both Ponto Lake Township and the city of Walker's local road improvement program grant applications. Ponto Lake Township is requesting the grant to fund their 12th Avenue NW project to improve connection between Cass County Road 119 and Minnesota Trunk Highway 84. The city of Walker is requesting the grant to fund the Tower Avenue project, which will extend Tower Avenue from Division Street east to Trunk Highway 371.
Approved a proposed construction project on County State Aid Highway 204 to restructure and expand on-street parking on Whipple Avenue, First Street and Murray Avenue, all located in Hackensack.
The next meetings are as follows: commissioner's board meeting, 9 a.m. Tuesday, Feb. 16; Association of Minnesota Counties Legislative Conference hosted virtually Thursday, Feb. 18; and commissioner's board meeting, 9 a.m. Tuesday, Mar. 2. All meetings will be at the Land Department meeting room in Backus unless otherwise noted.