Cass County Board: Work continues on alternate route to Gull Dam Road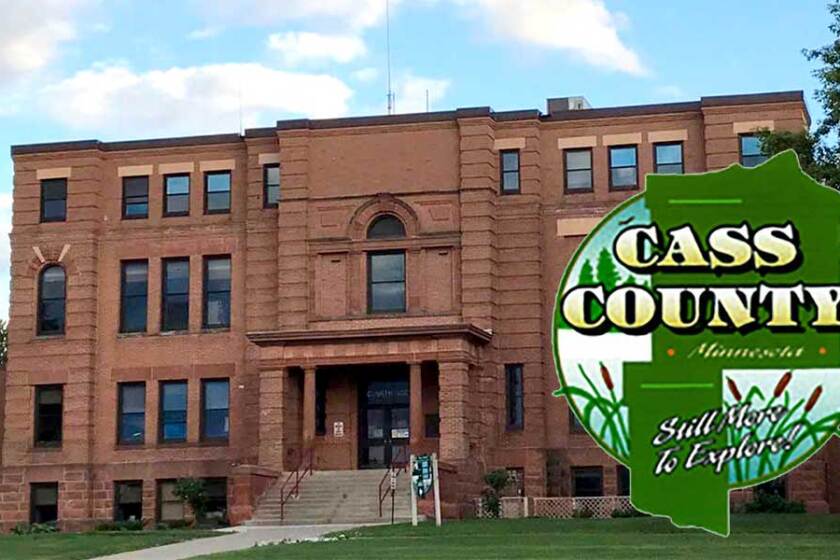 BACKUS -- County Engineer Darrick Anderson obtained county board approval Tuesday, Feb. 18, to continue negotiations with a private property owner for the county purchase of a parcel to improve County State Aid Highway 70 for an alternate route to Gull Dam Road.
U.S. Army Corps of Engineers has informed the county it no longer can run a county road through the Gull Dam recreation area the corps oversees.
The county's alternate route via CSAH 70 will require getting easements from four property owners and purchasing a fifth property outright, because the road would go through a house on that property.
To avoid taking the property by eminent domain proceedings, the county is working with the willing seller to reach an agreement on price. The property has been appraised at $337,000, Anderson reported.
The seller also would be compensated for relocation benefits, Anderson said. The county is working with the seller to identify a relocation site and will identify costs to purchase that property.
The county board approved a resolution in support of the city of Lake Shore's final phase of the Gull Lake Trail.
In other business Tuesday, the county board:
Heard an annual report presentation from Kevin Lee, North Memorial Health, on the Longville Ambulance Service District.
Lee reported the service transported 348 patients in 2019, up from 315 in 2018.
Revenues were $91,414 more than the budget had projected at the beginning of the year, due to higher patient usage, Lee said. The service had $880,052 revenue in 2019 and $822,338 expenditures for a net 6.6% margin.
Patients were transported to hospitals in the following cities: Brainerd (96), Crosby (64), Bemidji (62), Deer River (42), Cass Lake (28), Grand Rapids (17) and Park Rapids (13). Another 20 critical patients were airlifted by helicopter to trauma centers.
Lee told the county board the average cost to patients who are airlifted is $600, because insurers are willing to pay a major portion of those costs.
He said insurers consider air care more cost effective, because people suffering a heart attack, stroke or from major trauma injuries have better and less costly outcomes when they get to treatment sooner.
The board approved a fourth quarter $122,750 payment to the service from the property taxes collected in that service district.
Authorized Administrator Joshua Stevenson to prepare a deed for possibly transferring 9.4 acres of the former Ah-Gwah-Ching property the county owns to Walker-Hackensack-Akeley School District.
The school district is interested in the property as a location for its proposed new special education school building where students will receive occupational and physical therapy.
Minnesota Department of Administration will have to approve the use, since there are restrictions on the title from when the state transferred the property from state to county ownership, Stevenson said. Final school district and county board approval also will be required.
Learned the land department sold 10,600 cords of timber to loggers on six tracts of land for $252,050.88 at a Jan. 30 auction. Aspen sold for an average of $26.35 per cord and red oak for $32.90.
Approved contracts with Northland (Remer-Longville), Pine River-Backus and Pillager Family Centers to split equal shares of an $85,000 allocation to provide programs to strengthen families in those communities.
Approved contracts with Productive Alternatives to provide supported employment services for individuals or families for service planning/job coaching at $30 per hour or rehabilitation at $50 per hour or per diem/day rate at $30 per day and with Nystrom and Associates for home-based mental health services/in-home family counseling for children and adults at $72.50 per hour.
Learned the county earned $148,899.53 interest on investments in January, up from $118,747.53 earned in 2019.