Cass County, Leech Lake officials meet in annual joint session
Officials from both the county and the band gave updates on existing collaboration and future endeavors.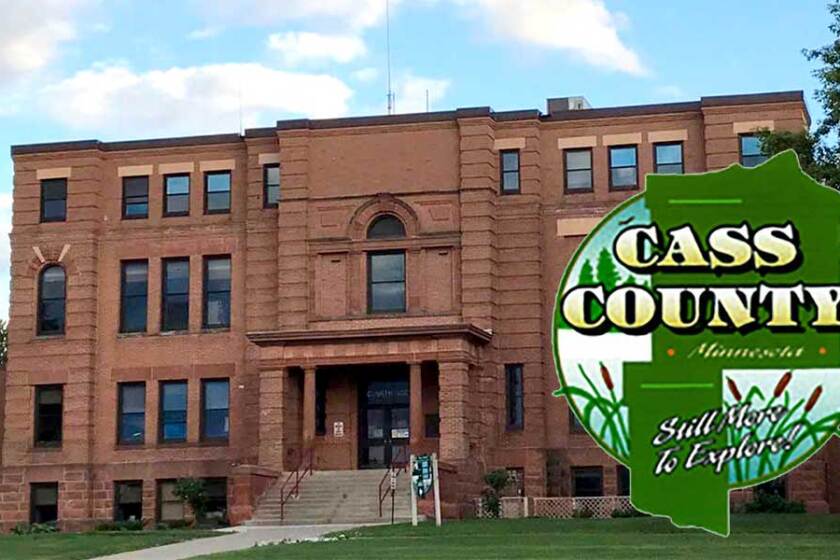 CASS LAKE — Collaboration in several areas continues to be a goal for Cass County and Leech Lake Band of Ojibwe officials.
The Cass County Board and the Leech Lake Tribal Council met for their annual joint meeting Monday, Nov. 29, at Cedar Lakes Event Center in Cass Lake, with several department heads from both the county and band giving an annual update.
Tribal Police Chief Ken Washington and Sheriff Tom Burch both said there are many challenges with acquiring staff with current COVID-19 and social unrest situations. Both departments are working well together, Washington and Burch added, especially with narcotics investigations, and they plan on restoring regular meetings between the departments in 2022.
Discussion concerning environment and land management was next on the agenda, with Environmental Service Director John Ringle thanking the Leech Lake Band of Ojibwe for allowing the placement of recycling bins at the Cass Lake transfer station. Ringle said the arrangement was going very well and he looks forward to continuing the agreement along with working together on aquatic invasive species prevention.
District Court Judge Christopher Strandlie shared an update concerning the Cass County Leech Lake Band of Ojibwe Wellness Court. Although all court proceedings continue to be administered via Zoom, Strandlie said the Wellness Court is successful. He also mentioned there are some benefits to conducting the hearings via Zoom, mainly through people not having to find transportation to the courthouse and not having to take time off of work to attend a hearing.
In a roads and trails update, Leech Lake Band of Ojibwe Roads Director Matt Connor and Cass County Engineer Darrick Anderson both spoke on the status of joint projects. Both the Bena street reconstruction project and the County Road 136 project were completed. Future projects for 2022 are the pedestrian bridge over Highway 2 in Cass Lake and a trail project on Highway 2 for Bena and Cass Lake. Anderson also noted the Leech Lake Band of Ojibwe and Cass County are discussing a noxious weed control and invasive species policy for a pilot project along County Highway 13.
Topics discussed concerning the human services and public health update included numbers of positive tribal COVID-19 cases from August to now being 208, and the number of vaccines administered at the tribal clinic from the end of April to current, which is 902. Information was also shared about the implementation of a mental health program along with suicide training.
County Administrator Josh Stevenson wrapped up the meeting by informing the Leech Lake Band of Ojibwe the county invited state delegates to an upcoming board meeting, which the Leech Lake Band of Ojibwe was also welcome to attend. Stevenson also complimented the band for the food market that they built in Cass Lake and shared with them that the county recently helped fund a mobile slaughter unit with the hope and intention of bringing fresh meat to the local area grocery stores. Along with the multiple community gardens in the area, the county hopes this will help secure food available at local grocery stores.
Stevenson closed the meeting with a discussion about the last general election and having most of the area opt for a mail-in ballot vote. A lot of the citizens living within the reservation did not realize they were not able to vote at a polling location, he said, which made it hard for residents to vote as they had to find rides to the courthouse. Stevenson suggested using community centers for future elections, but did state they would then have to acquire more election judges to support those locations.