Crow Wing Energized: Moving towards a healthier Crow Wing County
When we think about improving our health and the health of our community, there are several areas that we could all benefit from in making healthier choices.
But where do you focus?
When it comes to what makes people healthy, health care only plays a small role. Most health outcomes are determined by health behaviors (smoking, diet, exercise and drinking) and socio-economic factors (education, employment, income and safety).
Every three years Essentia Health – St. Joseph's Medical Center releases a Community Health Needs Assessment and Implementation Plan online for the community to review. At Essentia Health, we want to achieve health and vitality in the communities we serve. One component on the assessment is a survey — this year we partnered with Cuyuna Regional Medical Center and Minnesota Department of Health. The survey was sent to 4,000 adults in our community; 957 completed the survey. We collaborated with 14 organizations in the prioritization process. This feedback provided critical thinking about what we can all do together to make a difference in our communities, taking preventative issues in the community seriously to work on prevention.
The community voiced these areas as key concerns:
Tobacco use,
Healthy eating,
Active living,
Mental well-being,
Crow Wing Energized then led focus groups using the results-based accountability approach to decide on the strategies to drive change. Results-based accountability is a process to help move past talking about problems to looking at results as the starting point for making decisions. Through unbiased and collaborative decision-making, action steps are formed quickly.
The groups decided on strategies to move the needle on the percentage of people:
Using tobacco and the percent of people quitting tobacco,
Not eating five or more fruits and vegetables a day,
Not meeting the recommended moderate or vigorous physical activity,
With 10 or more days, in the past month, of not good mental health days.
Tobacco use
Strategy No. 1: Advocate for policies that limit access to tobacco and reduce harm (for example, updating local tobacco ordinance and increasing tobacco-free public places).
Strategy No. 2: Enhance and promote tobacco prevention and education programs (for example, school-based youth group programming, marketing campaigns, peer-to-peer education).
Strategy No. 3: Promote tobacco cessation interventions and resources (for example, strengthen connections for evidence-based tobacco treatment programs and increase community awareness of available resources).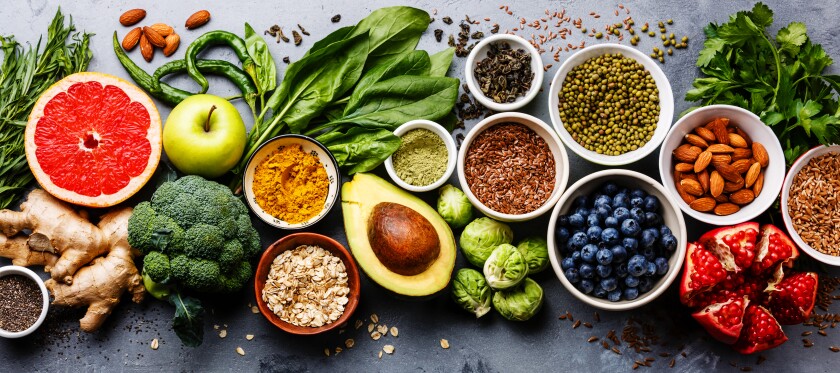 Healthy eating
Strategy No. 1: Encourage workplaces to implement policy, system, and environmental changes that promote fruit and vegetable consumption (such as healthy vending machine policies).
Strategy No. 2: Implement the One Vegetable, One Community program across the community through community events, media, and partnerships with schools, restaurants, and food shelves.
Strategy No. 3: Support efforts to make healthy food more affordable and accessible (such as farmers' market, Electronic Benefit Transfer/Supplemental Nutrition Assistance Program matching, Power of Produce club, and mobile/pop-up produce distributions).
Physical activity
Strategy No. 1: Encourage workplaces to implement policy, system, and environmental changes that promote physical activity (like walking meetings, group exercise classes and company challenges).
Strategy No. 2: Offer evidence-based programs that support active lifestyles (like National Diabetes Prevention Program/Lifestyle Change Classes, Staying Active and Independent for Life, Matter of Balance, Walk with Ease).
Strategy No. 3: Promote and support point-of-decision prompts and trail maps or signage to encourage physical activity throughout the community.
Mental well-being
Strategy No. 1: Encourage help-seeking behaviors through stigma-reduction campaigns (Make it OK and ACEs education) to reduce stigma and raise awareness of existing community resources.
Strategy No. 2: Build resilience, optimism, positive self-concepts, and hopefulness through tools (such as, resilience toolkits, sleep booklets, three good things notepads and attitude of gratitude trees) and programs (like Sources of Strength).
Strategy No. 3: Encourage supportive relationships, protective factors, and social connectedness through mentorship, parent support, community education and community engagement.
Over the next three years, Crow Wing Energized will continue to support and expand evidence-based practices like the National Diabetes Prevention Program, which encourages healthy eating and physical activity and programs like One Vegetable, One Community that creates a common messaging and focus on one vegetable for an entire year.
In case you haven't heard, the cucumber is the vegetable of the year for 2022. Throughout the year, you will have an opportunity to learn about the health benefits of the vegetable, taste different recipes highlighting the vegetable, and learn how to grow and harvest it.
The Community Health Needs Assessment highlights the work being done around preventative issues in the community for fiscal year 2023-2025 and can be viewed at www.essentiahealth.org/about/chna/ .
We can't do this work without you, our community members. We invite you to participate in the different goal groups and coalitions through Crow Wing Energized that will continue to move this work forward. Goal group meetings for Mental Fitness, Healthy Choices, Workplace Wellness and Community Connections, and our coalitions Adverse Childhood Experiences and Resilience (ARC), Aging Coalition, and Food Coalition, are open to the public and everyone is invited to attend, no matter your professional background. Learn more at www.crow wing energized.org .