Elisa Korentayer files for Brainerd School Board
Korentayer filed for one of the three four-year terms open on the school board.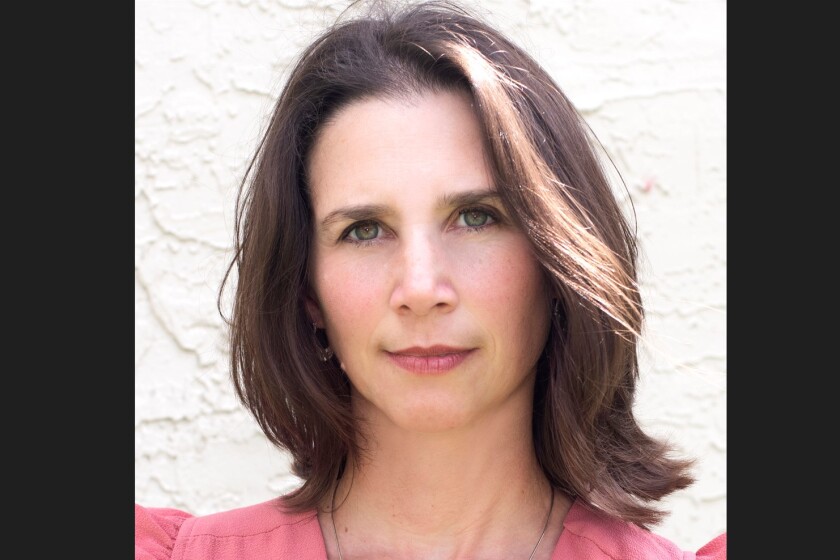 We are part of The Trust Project.
BRAINERD — Baxter resident and parent Elisa Korentayer filed for a four-year seat on the Brainerd School Board Tuesday, Aug. 2.
Korentayer moved to the Brainerd area from New York Mills last year with her husband and two young children after a cross-country search for the ideal hometown during the pandemic.
"We drove 20,000 miles through 25 states over 5 months to discover we were comparing everything to Brainerd, Minnesota. Turns out the perfect place for us was only one hour away from where we started," she said in a news release.
When not raising her children, ages 5 and 7, or helping her husband with his family business in rural Minnesota, Korentayer is a singer-songwriter and author, performing and writing under the name Elisa Korenne. Her memoir about moving to rural Minnesota from New York City, "Hundred Miles to Nowhere," won national awards and brought attention to rural Minnesota. She has a bachelor's in history from Yale University and a master's in international economic development from the London School of Economics. Prior to a career in the arts, she founded an international nonprofit called Geekcorps and advised and facilitated nonprofits and Fortune 500 companies.
In 2017, Korentayer was a featured performer at Gull Lake TEDx with a speech titled "Differences Don't Have to Divide Us," about lessons learned from a career performing songs and stories about unique people and events in history. Similarly, Korentayer views the wide range of perspectives within the Brainerd community as an opportunity.
"The more people we can bring together, the stronger we become," she said.
As a Minnesota State Arts Board-approved teaching artist, Korentayer has taught and performed for students of all ages in public schools across rural Minnesota. In the Brainerd area, she volunteers weekly in her sons' school classrooms. Some days she brings her guitar and drum and leads sing-a-longs.
Korentayer said she is running for school board to serve the community she has chosen to live in, citing education as one of her key values.
"The public education system is one of our nation's most important institutions. In rural areas in particular, schools become a fundamental center of community," she said.
Korentayer cites early-childhood education; science, technology, engineering and mathematics; the arts; and extracurricular sports and clubs as important parts of a child-centered education.
"Public schools gave me an education that allowed me to choose my own path," Korentayer said. "Now, as my youngest enters kindergarten, I want to give to the school system that will educate my children and ensure that all students and families have every opportunity."