Franzen announces County Board reelection campaign
Franzen represents District 4, which includes Lake Edward Township, the majority of the First Assessment District, as well as the city of Baxter north of Highway 210 and the city of Brainerd's Ward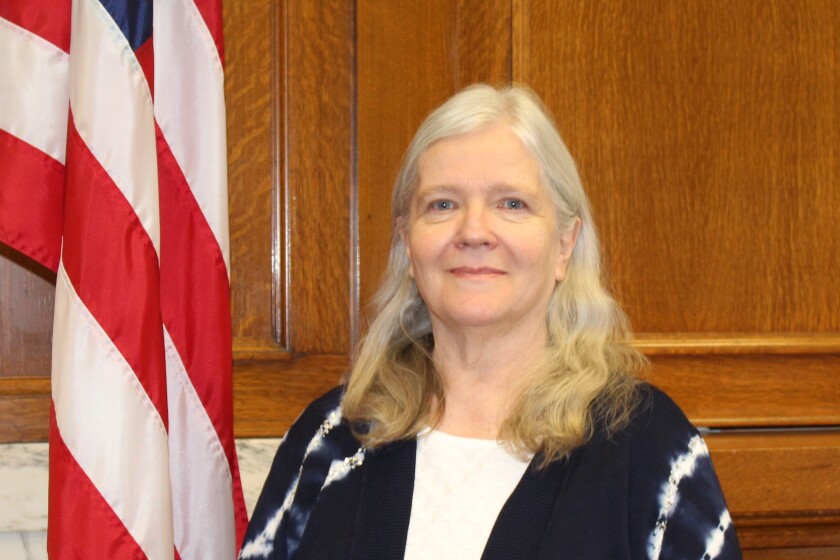 We are part of The Trust Project.
Commissioner Rosemary Franzen announced she will run for reelection to the Crow Wing County Board.
Franzen represents District 4, which includes Lake Edward Township, the majority of the First Assessment District, as well as the city of Baxter north of Highway 210 and the city of Brainerd's Ward 2, Precinct 1.
"I'm so grateful to the residents of District 4 for giving me the opportunity to serve as your county commissioner. It's a humbling honor and a privilege, but I'm not done yet," stated Franzen in a news release.
"I'm very proud of what we've accomplished at the County during my service, including restructuring our departments for better customer service with savings in the millions of dollars, 8 consecutive years of zero levy increase — a feat never accomplished in Minnesota history, and we have gone from over $50 million in debt to being completely debt free! I've put in the time this job deserves and I know how to ask the hard questions to make sure there is no frivolous spending. I believe elected officials must be accountable to the people, and I feel very strongly about this role as a watchdog of the public's dollars."
Franzen stated there remains important work to do, including addressing the increased development pressure on the area's lakes. The issue requires an experienced, steady hand to properly balance the property rights of each property owner while protecting water quality for future generations, the release stated.
"I feel very strongly that we keep the 'promise' we make to the public in our 5-year highway plan. In the last decade, Crow Wing County has delivered every road project when it was promised. Our new cost participation policy eliminates the need for special assessments for county road projects, a very important achievement for CR 115 and future projects," Franzen stated.
"We just developed road standards for new roads in the First Assessment District so no residents will be left to fend for themselves to finance the plowing and maintenance of their roads. Crow Wing County needs to continue to utilize all funding sources and to seek partnerships with local jurisdictions to improve the transportation needs of our residents."
Franzen stated residents of Crow Wing County need predictable and dependable broadband internet service and she touted the use of federal pandemic relief funding to expand access.
"Crow Wing County has designated $3,224,828 to broadband from CARES and ARPA funding, $1,259,558 of which was spent in District 4. We will need to continue to seek other funding sources to continue addressing this overriding need," Franzen stated.
"Thank you for allowing me to serve as your county commissioner. I am humbly asking the good residents of District 4 for their vote to re-elect me. I look forward to continuing my efforts toward positive change and forward progress at the County."
Franzen and her husband Mike, along with their three sons Michael, David and Benjamin and their families are lifelong residents of Crow Wing County. Franzen's 99-year-old mother Irene Jensen still resides in the home in which Franzen was raised in Brainerd.
Franzen worked for the Brainerd School District for more than 30 years before being elected as a Crow Wing County commissioner in 2006. She continues to sell tickets for school district athletics and musical events. She previously served on the Baxter City Council. She is also the chair of the Northern Pines Mental Health Center Board of Directors. She is a lifelong parishioner at St. Francis Church in Brainerd.