Lakes Area Food Shelf awarded $12,000 Impact Grant
Good Neighbors EMS Fund receives $10,000 Secondary Impact Grant
BRAINERD — Two area nonprofit organizations were awarded Impact grants in the latest Crow Wing Power Operation Round-Up grant funding round in April.
Lakes Area Food Shelf received $12,000 and Good Neighbors EMS was awarded $10,000.
Lakes Area Food Shelf in Pequot Lakes received the grant in support of its mission to expand the existing food shelf building to accommodate a new Family/Community Resource Center.
"The main program we provide will always be that of a food shelf, but because of the relationships and the trust we've built with local families who share their needs with us, expanding our services to enable a one-stop shop to get other direct social service providers housed in one facility, will greatly help serve our community," said Kathy Adams, Lakes Area Food Shelf director, in a news release.
The organization did a three-year strategic planning process, which included area food shelf clients, local churches and businesses and county and community service providers. The survey found families struggling not just with hunger, but other issues that prevent people from living productive lives, such as mental health, transportation, unemployment, homelessness and affordable housing. There isn't a local connection to services that can provide that help. All of those types of services are 20 to 40 miles away.
The idea behind the Family Center would minimally provide office space for housing visits with Social Services, Bridges of Hope, Lutheran Social Services and mental health resources to name a few.
The project now has received pledges from grantors as follows:

The Blandin Foundation, $90,000,
The Hunt Family Grant, $75,000,
Matching Funds, $75,000,
Crow Wing Power Community Trust, $12,000, and
Lakes Area Food Shelf Reserve Fund, $100,000.
The total project costs is projected at $450,000.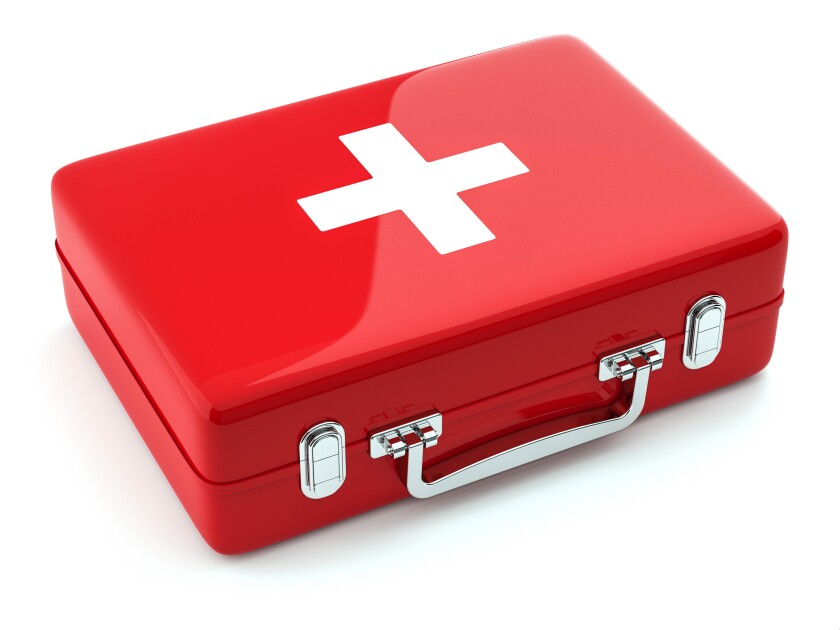 Good Neighbors EMS Fund Receives $10,000 Secondary Impact Grant
A large $10,000 secondary Impact Grant was also awarded to Good Neighbors EMS Fund, whose goal has been to provide needed medical bags, automated external defibrillators, radios and pages to area first response teams, law enforcement and fire and rescue organizations.
The project was begun in 2020 by Dr. Mark Moe, medical director for Morrison County First Response Teams. He saw a need for standardized equipment for area first responders. Sourcewell, a Minnesota government service cooperative which provides training, resources, funding and cooperative purchasing, surveyed responders in five counties: Crow Wing, Todd, Cass, Wadena and Morrison. After the survey, Sourcewell donated $175,000 that provided 35 AEDs and 289 medical bags with standardized equipment.
Now, a couple of years later, Sourcewell sent a second survey which determined there was still a need for another 135 medical kit bags and 76 AEDs. Operation Round-Up granted $10,000 toward filling that gap. The ultimate goal is that each first responder in the region will be able to drive directly to a scene with similarly organized bags full of necessary equipment.
In total, the Crow Wing Power Community Trust Board donated about $69,000 to 26 organizations at their third quarterly meeting in April.
Operation Round-Up donations have exceeded $4.5 million since the program's inception.