2 more health care workers in Crow Wing contract COVID-19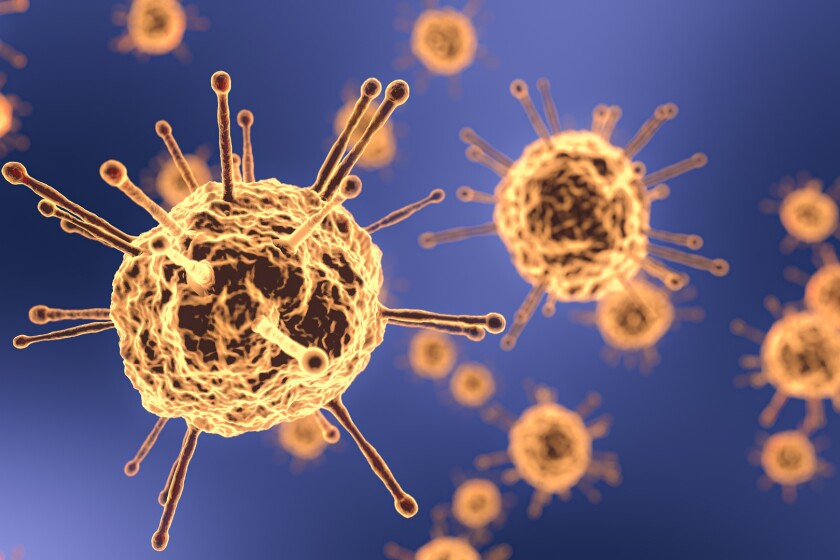 Two new cases of COVID-19 in Crow Wing County and six more in Todd County were reported Wednesday and Thursday, June 17-18.
Both of those who've tested positive in Crow Wing are health care workers, the county reported. This means of 92 cases reported in the county since the pandemic began, 19 are health care workers.
A new case recorded in Cass County — its 12th — will likely be attributed to a different county, according to county officials, so it is not counted in Dispatch statistics. Cass County Administrator Josh Stevenson previously stated there's been confusion in case attribution between Minnesota's Cass County and Cass County, North Dakota — home to Fargo and on the Minnesota-North Dakota border.
COVID-19 data as of June 18
Aitkin — 13 (+0 since June 16).

Cass — 11 (+0), with two deaths.

Crow Wing — 92 (+2), with 10 deaths.

Mille Lacs — 28 (+0), with one death.

Morrison — 54 (+0), with one death.

Todd — 381 (+6), with two deaths.

Wadena — 10 (+0).
NOTE: These numbers are cumulative since March 21 and many are likely out of isolation. The number of those no longer needing isolation is not reported on a county-level basis by the state.
Statewide
Number of tests — 460,879.

Total positive cases — 31,675.

Positive health care workers — 3,292.

Age range with greatest number of cases — 30-39 years old, with 20.3% of cases.

Currently hospitalized — 345, with 171 in intensive care.

Total cases requiring hospitalization — 3,718.

Total deaths — 1,344.

Deaths among those in long-term care or assisted living — 1,064.

No longer needing isolation — 27,566.
Compiled from Minnesota Department of Health data and county sources.
As a public service, we've opened this article to everyone regardless of subscription status. If this coverage is important to you, please consider supporting local journalism by clicking on the subscribe button in the upper righthand corner of the homepage.