Cass County reports 4th COVID-19 death
Crow Wing surpasses Todd in total case numbers, has 115 active infections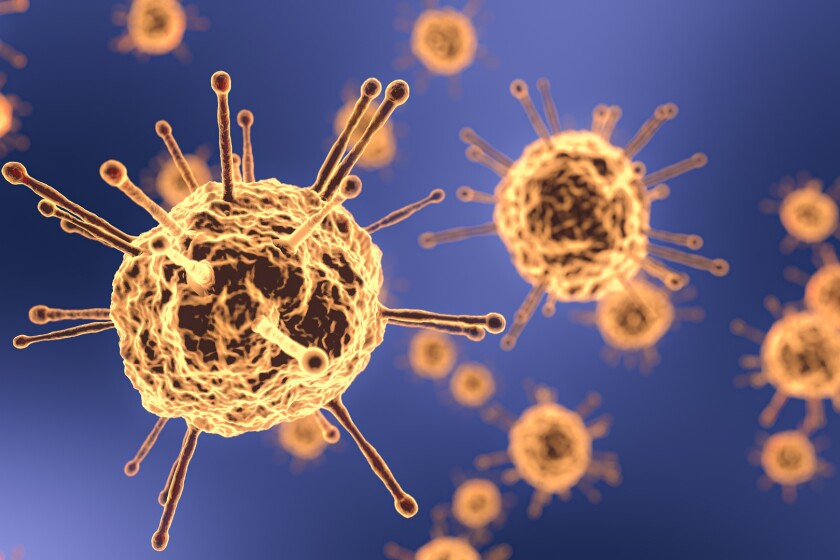 The Minnesota Department of Health reported Friday, Sept. 25, the fourth death of a Cass County resident due to complications associated with COVID-19.
According to Cass County officials, the resident who died was a 73-year-old man, first reported positive Sept. 10. It's the first death reported by the health department among the seven area counties in a little more than two weeks. The last two were reported Sept. 10 and both were Crow Wing County residents — a person in their 80s and someone over the age of 100.
New infections in Crow Wing County continued to grow this week, with Wednesday marking the highest single-day total of laboratory-confirmed cases among county residents at 20. Eighty-five new cases were reported in the last week, and based on statistics provided by Crow Wing County, there are 115 active confirmed cases of the virus — also the highest number since reporting began. As of Friday, 495 county residents have tested positive for the disease caused by the coronavirus. This marked the first time since May that Crow Wing County exceeded the total number of cases recorded in Todd County.
Of the 85 cases this week, almost half were among those aged 0-29 years old — 20 in those aged 0-18 and 20 in those aged 19-29. Those age groups collectively account for more than one-third of all reported cases in Crow Wing County.
Other notable changes in Crow Wing data include the exposure setting of six more cases being classified as a community outbreak, which is an increase from 4 to 10. More specific information on the location or source of the outbreak was not available Friday. Four more hospitalizations were reported this week as well, bringing that total to 29 cases. This amounts to 5.9% of all cases reported in Crow Wing County — although this does not account for care provided in congregate living facilities in lieu of hospitalization.
Both Cass and Morrison counties added a significant number of new cases in comparison to those counties' general trends. Morrison continued the increase that first became apparent Sept. 5, averaging about five new cases a day since that date. Cass' steeper increase began this week, with cases ticking up from 123 on Saturday to 165 Friday.
As for congregate care facilities in the area, new locations appeared on the state's list of those with reported exposures, while others fell off the list. Added to the list updated weekly on Fridays were Cuyuna Regional Medical Center-Care Center in Crosby, Mille Lacs Health System-Long Term Care Facility in Onamia, Harmony House in Pierz and Nouis Home Care in Little Falls. Remaining on the list from previous weeks are Edgewood May Creek in Walker, Good Samaritan Society-Bethany in Brainerd, Sunrise Village of Milaca, Pierz Villa, and Lakewood Health System-Care Center in Staples. Removed from the list were Good Samaritan Society-Pine River, St. Otto's Care Center in Little Falls and CentraCare Long Prairie-Care Center.
Facilities may not have ongoing transmission. Those with fewer than 10 residents will not be listed. Facilities that have not reported a new exposure for a minimum of 28 days are removed. If a facility identifies a new exposure, it will once again be listed.
Education impacts
A number of school impacts occurred again this week, with the most significant being the transition of Brainerd High School, Lincoln Education Center and the Brainerd Learning Center to full-time distance learning for two weeks as a result of a "growing cluster" of cases. Forestview Middle School also had its second confirmed instance of COVID-19. The total number of cases associated with the high school cluster or the middle school has yet to be provided by school district officials.
The Pequot Lakes School District also reported cases of COVID-19 this week with no expected changes to the learning model there, while two cases at Pioneer Elementary School in Pierz pushed fifth graders into a distance learning model for two weeks. The Pierz School District also announced a positive case at Pierz Healy High School Thursday, Sept. 24. The person was last in the school Sept. 21, the announcement from the district stated.
The Pierz district worked with the health department to identify and notify those who had been in close contact with the infected person. For others who were in the building that day, the risk of exposure is no greater than the risk of contracting the virus in the general community, according to the health department. There were no class changes planned at the high school as of Friday.
COVID-19 data as of Sept. 25
Aitkin — 76 (+7 since Sept. 18), with one death.

Cass — 165 (+42), with four (+1) deaths.

Crow Wing — 495 (+85), with 18 deaths.

Mille Lacs — 158 (+22), with three deaths.

Morrison — 233 (+43), with one death.

Todd — 488 (+16), with two deaths.

Wadena — 68 (+7).
NOTE: These numbers are cumulative since March 21 and many are out of isolation. The number of those no longer needing isolation is not reported on a county-level basis by the state.