Crow Wing County records 10th coronavirus death
In other local coronavirus news, Brainerd's Goodwill reopened Friday, June 12, following an employee's positive test.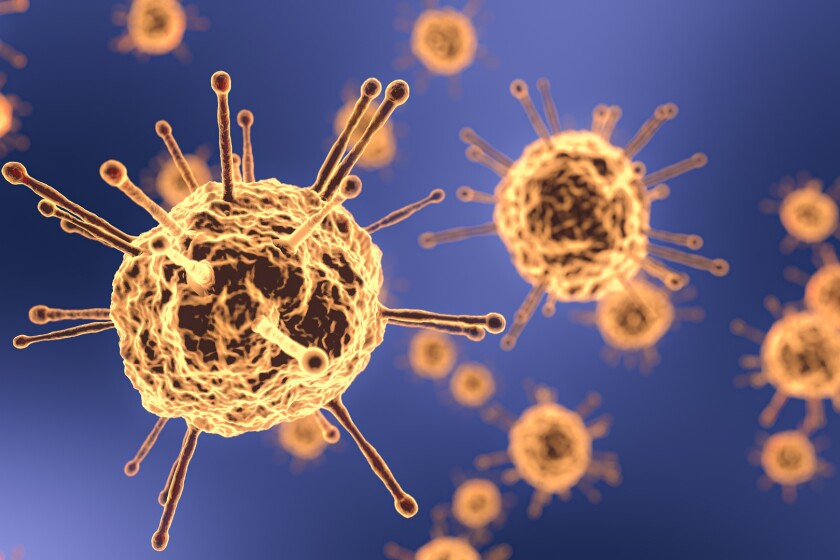 A 10th Crow Wing County resident succumbed to complications associated with COVID-19, the county reported Monday, June 15.
Crow Wing County Administrator Tim Houle reported in a news release the most recent death, reported Sunday, was a woman in her 80s.
There were no new cases reported Monday in Crow Wing County, nor were there any reported in the six surrounding counties of Aitkin, Cass, Mille Lacs, Morrison, Todd or Wadena. This marked the first day since May 2 — more than six weeks — case numbers did not rise in those counties.
Positive case at Goodwill in Brainerd
The Goodwill retail store in Brainerd reopened Friday, June 12, after it shut down May 28 due to a positive case in an employee.
Scott Vezina, communications and training manager of Goodwill Industries Vocational Enterprises in Duluth, confirmed the positive case at the Brainerd location, 514 C St. NE.
During a phone interview Monday, Vezina reported the store originally reopened May 21 in accordance with changes in requirements at the state level, which permitted nonessential retail stores to reopen after about two months closed. After the Brainerd employee's positive test, the entire site was quarantined along with six other local employees and a few regional employees who were on site from other locations, helping the store reopen. Those employees were tested at that time, and no one else returned a positive result, Vezina said.
The employee who tested positive did have direct contact with customers between May 21-28, the nonprofit organization confirmed. The employee is working again at the store and was required to test negative before returning to work. The organization's COVID-19 preparedness plan requires employees to wear cloth face coverings or face shields if they will be closer than 6 feet to any customers and social distancing is practiced in the stores, Vezina said. Plexiglas guards are now present at registers and the store may not exceed 50% capacity.
Vezina said the Brainerd location is the only one of 12 regional locations to reopen and close again due to a positive case. Some of those locations are set to reopen for the first time this week with one location scheduled for next week. He said overall, the response to the positive case went smoothly.
"We have sound leadership in terms of our retail manager, our HR (human resources)," Vezina said. "The biggest thing was just being transparent and making everyone aware of what the situation was. … It's gone smoother than I thought it would. I thought I would get a lot more phone calls and have a lot more worried employees, which just hasn't been the case."
COVID-19 data as of June 15
Aitkin — 13 (+0 since the previous day).

Cass — 11 (+0), with two deaths.

Crow Wing — 90 (+0), with 10 deaths (+1).

Mille Lacs — 28 (+0), with one death.

Morrison — 54 (+0), with one death.

Todd — 373 (+0), with two deaths.

Wadena — 10 (+0).
NOTE: These numbers are cumulative since March 21 and many are likely out of isolation. The number of those no longer needing isolation is not reported on a county-level basis by the state.
Statewide
Number of tests — 417,710 (+5,212 since the previous day).

Total positive cases — 30,693 (+230).

Positive health care workers — 3,198 (+33).

Age range with greatest number of cases — 30-39 years old, with 20.3% of cases.

Currently hospitalized — 353 (+16), with 186 (+0) in intensive care.

Total cases requiring hospitalization — 3,630 (+20).

Total deaths — 1,304 (+6).

Deaths among those in long-term care or assisted living — 1,034 (+4).

No longer needing isolation — 26,609 (+519).
Compiled from Minnesota Department of Health data and county sources.
As a public service, we've opened this article to everyone regardless of subscription status. If this coverage is important to you, please consider supporting local journalism by clicking on the subscribe button in the upper righthand corner of the homepage.
1
/
2:
The Goodwill retail store in Brainerd, pictured here Monday, June 15, is open again after a two-week closure following an employee testing positive for COVID-19. The store reopened Friday. Chelsey Perkins / Brainerd Dispatch
2
/
2:
A sign on the Goodwill retail store in Brainerd Monday, June 15, shows an occupancy limit of 16 customers to help maintain social distancing. Chelsey Perkins / Brainerd Dispatch