Crow Wing County records 2 new COVID-19 deaths
These were the first deaths among county residents reported since Aug. 5.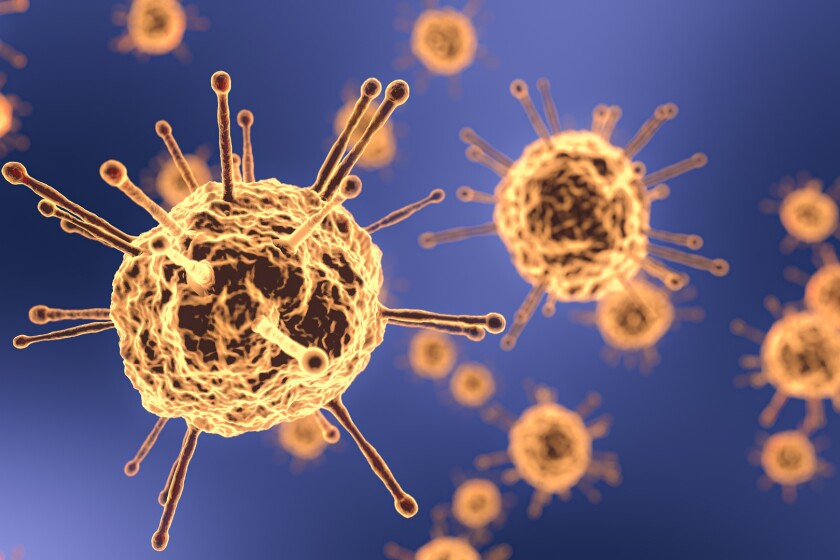 Two more Crow Wing County residents lost their lives due to complications from COVID-19, one of whom is a resident at Good Samaritan Society-Bethany.
A spokesperson from Sanford Health, which owns the south Brainerd long-term care facility, confirmed it is again experiencing cases of the disease caused by the coronavirus. Once removed from the Minnesota Department of Health's list of congregate care facilities with exposures after an outbreak in May, Bethany has returned to the list.
As of Tuesday, Aug. 25, 10 more residents and one more employee tested positive for COVID-19. These new infections come after the organization reported in early August it had seen no new resident cases since the end of June. Combined, 73 separate cases of the virus have occurred in the facility — 42 residents and 31 employees. Not all of these cases are attributed to Crow Wing County's statistics, given some employees reside in other counties.
One of the new cases resulted in the death of a resident, Sanford Health reported. Late last week, Crow Wing County reported two new COVID-19 deaths — a woman in her 70s, who died Aug. 15, and a woman in her 80s, who died Aug. 20. These were the first deaths among county residents reported since Aug. 5. Twelve of the 16 total deaths occurred among Bethany residents.
Overall, new reported cases in Crow Wing have slowed somewhat after July saw an accelerated spike. Since Aug. 17, 19 new cases have arisen in the county. Notably, Wadena County gained 14 new cases in that time frame, increasing from 30 cases to 44. This is the steepest gain that county has seen after very slow growth in cases since March. This brings its per capita case numbers to almost even with other area counties, ranging from 28.33 per 10,000 residents in Aitkin to 33.49 cases per 10,000 in Mille Lacs. Todd and Crow Wing counties are the outliers in the seven-county region. Crow Wing County counts 44.58 cases per 10,000 residents despite sporting the biggest population in the region by far. Todd has 179.76 cases per 10,000 — although the majority of its 443 cases were reported in May, when outbreaks were associated with employees of meatpacking facilities.
COVID-19 data as of Aug. 25
Aitkin — 45 (+1 since Aug. 17), with one death.

Cass — 93 (+12), with three deaths.

Crow Wing — 290 (+19), with 16 deaths (+2).

Mille Lacs — 88 (+9), with three deaths.

Morrison — 108 (+4), with one death.

Todd — 443 (+8), with two deaths.

Wadena — 44 (+14).
NOTE: These numbers are cumulative since March 21 and many are likely out of isolation. The number of those no longer needing isolation is not reported on a county-level basis by the state.