Crow Wing reports 2 more COVID-19 deaths
The Lakes Area Habitat for Humanity ReStore reported an employee case Monday.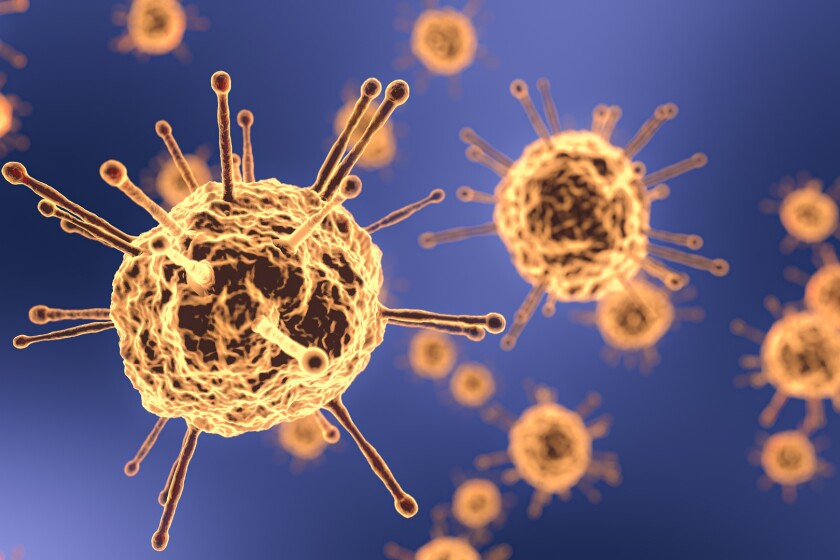 The death toll due to COVID-19 in Crow Wing County increased by two.
As of Sunday, Oct, 11, there have now been 20 county residents who've died due to complications from the disease caused by the coronavirus. County officials reported the two most recent deaths were a person in their 80s and a person in their 70s. Both deaths occurred last week.
The deaths come as hospitalizations of county residents are increasing: nine people were newly hospitalized last week, while two more hospitalizations were reported Monday for a total of 43 people. Michelle Moritz, Crow Wing County public health supervisor, said last week the recent hospitalizations were among those in the general public, rather than residents of long-term care facilities as was seen earlier in the pandemic.
The number of confirmed cases in Crow Wing rose by 34 over the weekend, bringing the county's running total to 745. During the same time frame, Morrison County surpassed the 400-case mark, reporting 440 cases as of Monday. With the recent rise in cases in Morrison, that county once again surpassed Crow Wing in terms of cases per capita. Monday, confirmed cases placed Morrison's per capita rate at 131.79 per 10,000 people, while Crow Wing is sitting at 114.52 per 10,000.
Also of note in Crow Wing County's figures is an increase in cases identified as being associated with an outbreak, from 22 on Friday to 33 as of Monday. According to county officials, these new outbreak cases are additional cases associated with a prior outbreak location along with a new location — a restaurant/bar in Crow Wing County that currently has 10 cases associated with it. The identity of the establishment was not available Monday.
Todd County, which saw relatively little growth in case numbers since a spike in May due to spread among employees of meatpacking facilities there, is again beginning to rise at a similar rate to Crow Wing and Morrison counties. The county's public health department issued a news release Monday urging residents to help keep children in school and businesses open.
"Todd County has experienced a significant increase in COVID‐19 cases in the past three weeks, with 124 cases being reported between September 20‐October 12, 2020," the release stated. "These cases are spread out across the county and include residents of all ages. The majority of cases have been linked to community transmission often from family and social gatherings. As our COVID‐19 cases increase this can impact the ability for our schools to stay in person and our businesses to stay open. Please continue to practice the following prevention measures to reduce the spread of COVID‐19 in our community."
Those measures include staying home as much as possible, wearing a face covering in public places, staying at least 6 feet from other people in public places and avoiding close contact with people who are sick. Those 65 and older or who have certain underlying medical conditions are advised to stay at home and avoid exposure situations, including travel.
Habitat for Humanity ReStore reports case
Lakes Area Habitat for Humanity reported Monday a ReStore staff member at the Brainerd site tested positive for COVID-19.
The affected staff member had not been on-site since Wednesday, Oct. 7, according to a news release. The organization reported its been in contact with the Minnesota Department of Health and is following guidelines and protocols.
The ReStore may reopen Wednesday, Oct. 14, if enough staff is available. The store was thoroughly cleaned and sanitized following protocols implemented since it reopened in May, the release stated.
The Department of Health advised people are considered exposed to an infected person when they've been within 6 feet and were not wearing masks for 15 minutes or longer. In the positive case at the ReStore, the affected individual wore a mask at all times on-site, the organization reported.
COVID-19 data as of Oct. 12
Aitkin — 119 (+8 since Friday, Oct. 9), with one death.

Cass — 257 (+10), with three deaths.

Crow Wing — 745 (+34), with 20 (+2) deaths.

Mille Lacs — 257 (+37), with three deaths.

Morrison — 440 (+43), with one death.

Todd — 569 (+28), with two deaths.

Wadena — 126 (+15).
NOTE: These numbers are cumulative since March 21 and many are out of isolation. The number of those no longer needing isolation is not reported on a county-level basis by the state.