Gatherings a major factor in spread, public health head says
This week saw almost 30 deaths and more than 2,400 new cases in the seven-county north-central Minnesota region.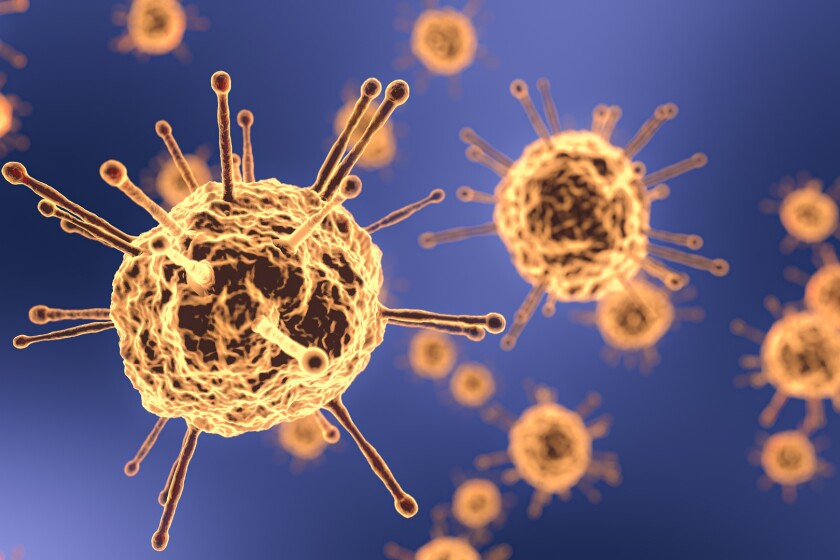 It was another week of significant COVID-19 spread in north-central Minnesota while nearly 30 area residents lost their lives because of complications from the disease.
Crow Wing County neared 700 new cases in the last seven days with 98 reported Friday, Nov. 20, while Morrison County — about half the size in population — added nearly as many with 665. In total, the seven-county area counted 2,402 new COVID-19 cases this week, which represents 24% of all confirmed cases since March.
RELATED: 245 Minnesotans have died of COVID-19 since Monday
Friday saw the deaths of three more local residents reported — one Aitkin County resident age 75-79, one Crow Wing resident age 70-74 and one Morrison resident age 75-79. With these included, a total of 28 locals succumbed due to the coronavirus. Aitkin County saw its death toll nearly double, increasing from 10 deaths as of Nov. 13 to 19 as of Friday. Mille Lacs County also saw a significant number of deaths this week with eight, while Morrison recorded five, Crow Wing saw four and Todd County added two.
Hospitalizations in Crow Wing County slowed somewhat this week compared to the previous week, with 23 new admittances reported since Nov. 13. The rate of hospitalizations continues to be a concern, however, as the state as a whole experiences a significant uptick in those needing hospital-level care. One month ago on Oct. 20, that figure stood at 49 total hospitalizations of Crow Wing County residents. As of Friday, 80 more people have since been hospitalized.
RELATED: McFeely: Are some really so callous to dismiss COVID deaths with a shoulder shrug?
Since hospitalizations are a lagging statistic compared to new cases, Crow Wing County Public Health Supervisor Michelle Moritz said she isn't surprised to see that number continuing to increase. Seeing upwards of 100 new cases each day means a small percentage of those who've tested positive will likely need hospitalization.
The rate of case growth continues to present difficulties for public health officials as well in terms of contact tracing. Moritz said Friday during a phone interview she's added staff to assist with those calls, and the introduction of text messaging to communicate with close contacts of positive cases appears to have increased the response rate. But there are still many people not answering calls or returning messages, making it more difficult to fully trace all those who may have been exposed.
Moritz said they've also continued to see a high number of cases for which the contact originated in informal social gatherings.
"Unfortunately, the spread continues to be in these social gatherings and that's what we're seeing when we're doing the interviews," Moritz said. "There's still a lot of people who are not following the social distancing and they know who they got it from. That's why we're doing as much education around what is isolation, what is quarantine. And then when they get tested, and even if they get a negative test, they should still continue their quarantine because they could still become infectious all the way out to the 14 days."
RELATED: FDA panel to discuss emergency use of Pfizer COVID-19 vaccine on Dec. 10
With the introduction of another executive order from Gov. Tim Walz effective midnight Friday, Minnesotans are expected to discontinue gathering with anyone outside of their immediate household to reduce this type of spread. Moritz said it's frustrating to see community members continuing to ignore science along with the growing contingency of health care workers pleading for compliance to mitigation measures.
"It's too much on our health care system and our health care workers to not have the backing of their community and not have our community believing that this is not some conspiracy. It is not something we have drummed up for attention and it's not the same as influenza," Moritz said. "We need them to understand that and help our health care workers. We love our health care workers, and so show them love by following orders and wearing your masks and helping them get the numbers down in the hospital, get the numbers down in your community. Love on them. That's one way you can show appreciation for them is please just follow the orders."
COVID-19 data as of Nov. 20
Aitkin — 594 (+176 since Friday, Nov. 13), with 19 (+9) deaths.

Cass — 1,094 (+261), with eight deaths.

Crow Wing — 2,909 (+698), with 28 (+4) deaths.

Mille Lacs — 1,201 (+234), with 30 (+8) deaths.

Morrison — 1,934 (+665), with 20 (+5) deaths.

Todd — 1,554 (+209), with 12 (+2) deaths.

Wadena — 638 (+159), with six deaths.
NOTE: These numbers are cumulative since March 21 and many are out of isolation.