Hospitalizations of Crow Wing residents reach 30 this week
The deaths of five more regional residents were among the 39 reported by the state Thursday, two-thirds of which occurred in rural Minnesota.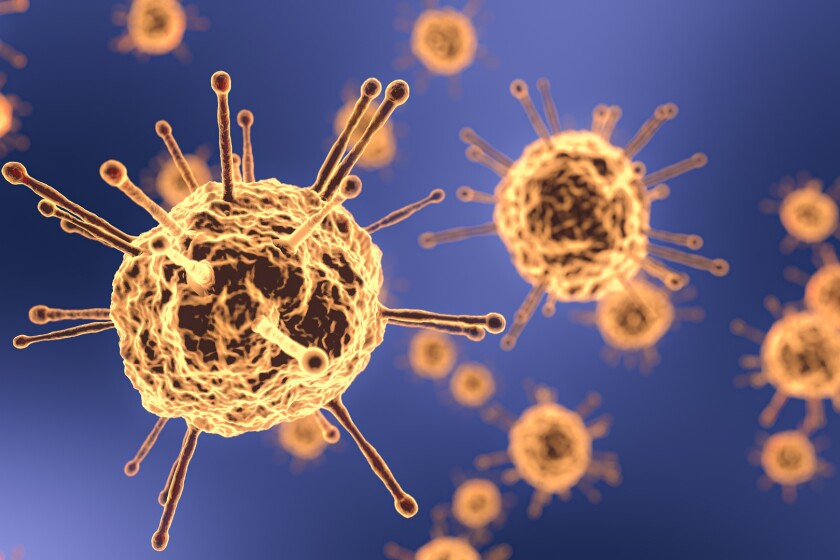 Another eight Crow Wing County residents were admitted to the hospital due to severe COVID-19 symptoms.
Those hospitalizations reported Thursday, Nov. 12, mean there have been 30 hospitalizations in the past week, pushing the total number of residents hospitalized over to 101. One month ago on Oct. 12, that number stood at 43.
The deaths of five more regional residents were among the 39 reported by the state Thursday, two-thirds of which occurred in rural Minnesota. Those locals who succumbed to complications associated with COVID-19 include an Aitkin resident and a Mille Lacs resident in their early 90s, a Cass resident in their early 80s, a Wadena resident in their early 70s and a Morrison resident in their early 60s.
On a record-breaking day for cases in the state, Crow Wing reported 91 new confirmed COVID-19 cases.
Local impact
Prairie Bay Grill in Baxter temporarily closed Tuesday for cleaning and staff COVID-19 testing after a confirmed positive result for an employee, the restaurant posted on its Facebook page. The employee was last in the restaurant Saturday, according to the post.
"In the meantime, keep loving on our community by supporting local," the post stated. "There are many ways to do so including purchasing gift cards, curbside pick up, delivery and more."
Plans are already in place to reopen. One of the owners, Nick Miller, posted a live video Thursday announcing the restaurant would reopen for dinner service Friday. He said they were able to put together enough staff members who were not exposed to the positive employee combined with bringing back some past employees to reopen the doors. Miller himself will be serving as well this weekend, he said.
New testing sites
The Minnesota Department of Health Thursday announced it would expand free, no-barrier COVID-19 testing to 11 longer-term sites across the state, including in Wadena.
The testing site at the National Guard Armory in Wadena will open Wednesday, Nov. 18.
In addition to the 11 new testing sites, the COVID-19 Test at Home program is now available to all Minnesotans across the state. This is an expansion from the pilot, which was previously made available in 23 counties and the Red Lake Nation, including Crow Wing County.
Through the COVID-19 Test at Home program, any person in Minnesota can order a saliva test to be delivered at their home with expedited shipping. The test is then sent to the new lab in Oakdale for processing.
All of the new testing sites, as well as the mail order program, offer COVID-19 testing to any Minnesotan who wants to be tested, whether they have symptoms or not, and does not require insurance. Some sites will offer nasal swab testing, others will offer saliva testing. They will stay in operation until at least the end of the year to provide sustained testing capacity across the state.
The sites at National Guard armories will be staffed by a combination of local public health staff and members of the Minnesota National Guard. Nearly 100 members of the National Guard are being deployed to provide support with logistics, registration, check in and check out, supply management and transportation, a news release stated. These sites will replace the "pop-up" style of community testing events, which for the past several months would arrive in a community for two to three days of testing.
Find more information about the COVID-19 Test at Home program and find the link to order a test at https://bit.ly/2IvsKkw .
COVID-19 data as of Nov. 12
Aitkin — 396 (+107 since Friday, Nov. 6), with nine (+4) deaths.

Cass — 794 (+179), with eight (+3) deaths.

Crow Wing — 2,099 (+478), with 23 (+1) deaths.

Mille Lacs — 934 (+280), with 22 (+1) deaths.

Morrison — 1,259 (+239), with 14 (+2) deaths.

Todd — 1,295 (+195), with 10 (+1) deaths.

Wadena — 472 (+96), with six (+1) deaths.
NOTE: These numbers are cumulative since March 21 and many are out of isolation.