More schools change learning models as COVID-19 cases rise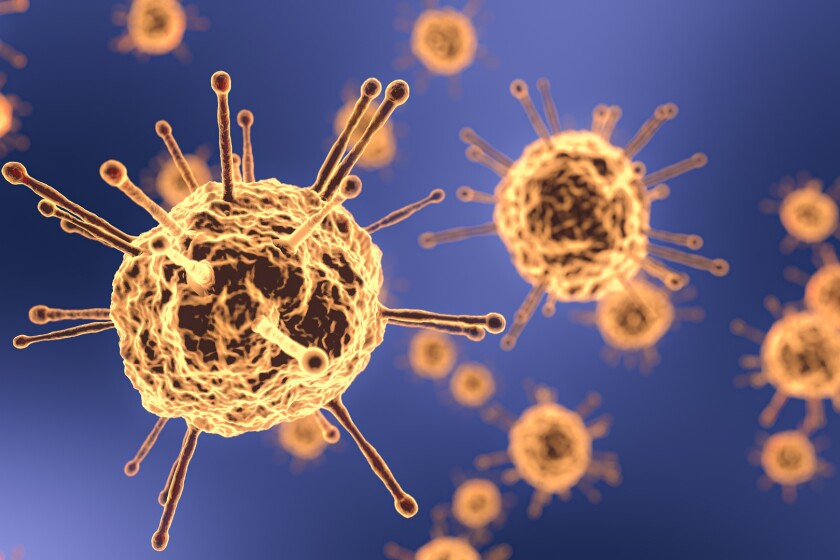 One more Morrison County resident died as a result of COVID-19, the Minnesota Department of Health reported Thursday, Nov. 5.
The person was between the ages of 80 and 84 and became the 10th Morrison County fatality from COVID-19. Morrison's 14-day case rate per 10,000 people is 100.46 for the period of Oct. 11-24, the department of health reported Thursday. Crow Wing County's rate exceeded 50 for the same period, coming in at 53.25. Crow Wing's case count as of Thursday was 1,504.
Related: Brainerd secondary students transition to distance learning as Little Falls aims to return to school
According to guidance from the state's Safe Learning Plan for schools, districts should monitor their 14-day case rates and take that into account when determining a learning model. The plan recommends schools in county's with a rate over 50 to implement distance learning for all students, though that isn't the only data point school officials use.
As Brainerd began full-time distance learning for middle and high school students Thursday, due largely to staff shortages, Pequot Lakes students are gearing up for a similar shift.
After starting the year with in-person classes for kindergarten through sixth graders and a hybrid model for older students, middle and high school students at Pequot Lakes will begin full-time distance learning Monday, Nov. 9. The younger students will continue going to school each day but with tighter protocols in place at school, while preschoolers will maintain their normal schedule.
Related: 'We were hoping we would never get to this point': Distance learning to start Nov. 5 for Brainerd middle, high school students
Superintendent Chris Lindholm said in an email to the Dispatch Thursday elementary students and staff are already following the necessary guidelines, but the move to hybrid — while increasing the rigidity of protocols — is more about letting the public know the school is officially one step closer to shifting to distance learning if the case counts don't go down. The elementary kids are very good about masking, he said, and most grade levels buckled down further with social distancing, moving to large spaces and breaking into smaller groups after the long break in October for the Minnesota Education Association Convention. Students are already organized into pretty strict learning groups that usually limit the need to quarantine to 20 or fewer students when a COVID-19 case pops up.
Pequot Lakes students did not have classes Thursday or Friday to prepare for the shift, which Lindholm attributed to several factors in a letter to families dated Nov. 3. Public health officials believe cases will continue to trend upwards, he wrote, and the school district is beginning to have staffing issues due to COVID-19 cases. Last Friday, Oct. 30, the district had 13 staff members absent. The following Monday that jumped to 30 and increased again to 38 — or 15% of the district's staff — Tuesday, Nov. 3. As of Nov. 2 there were 96 students in quarantine or isolation and two active cases among students. There were seven active staff cases the same day. The work to contact trace, Lindholm said in his letter, is now outpacing the district's abilities and resources.
"And finally, the health and safety of our students and staff has always been and must always be our top priority," he wrote. "We need to make sure our Patriot family stays healthy."
As cases continue to rise, Lindholm said all families and staff should prepare for the possibility of distance learning.
"We fully understand the impact that next shift has on parents, businesses and the local economy — and we've demonstrated that by building a hybrid model that has elementary students at school everyday and resisted the shift beyond recommended numbers," Lindholm said in his email to the Dispatch. "We are, however, at the mercy of the community to do what it takes to lower the numbers, and we are not seeing the necessary results as of this week. We're more than doing our part, and now we need everyone else to do the same."
Likewise, Pierz School District in Morrison County will change up learning models Tuesday, Nov. 10, as Monday is already scheduled as a workshop day for staff.
After moving middle and high school students to hybrid learning Oct. 12, elementary students will follow suit. Classes will halt for preschoolers, freeing up classroom space and additional teachers for other students to better spread out. Those in kindergarten through fourth grade will continue coming to school every day but will be spread out further, using preschool classrooms and teachers to increase the number of sections and decrease classroom populations.
Fifth and sixth graders will attend in-person classes two days a week, with distance learning the other three days.
"We cannot give any certain date when we can end this learning model," Superintendent George Weber said in a statement dated Nov. 2. "We don't know if or when we will be able to move back to in-person. We hope this move will keep us from having to make more restrictive changes. It takes all of our staff and our families working together to implement social distancing and taking precautions. We are very thankful for the efforts families have made throughout this year. We understand the need for families to plan. Our plan is to stay in this new hybrid model for Pioneer Elementary at least until the Thanksgiving break, reevaluating this plan before we return to school on Monday, November 30."
COVID-19 data as of Nov. 5
Aitkin — 274 (+8 since Wednesday, Nov. 4), with five deaths.

Cass — 576 (+69), with five deaths.

Crow Wing — 1,504 (+55), with 22 deaths.

Mille Lacs — 606 (+33), with 21 deaths.

Morrison — 1,035 (+15), with 10 (+1) deaths.

Todd — 1,088 (+36), with nine deaths.

Wadena — 348 (+19), with five deaths.
NOTE: These numbers are cumulative since March 21 and many are out of isolation.