Nearly 100 new COVID-19 cases reported over holiday weekend in 7-county area
Morrison County is experiencing a spike in new cases relative to its overall trend in case numbers.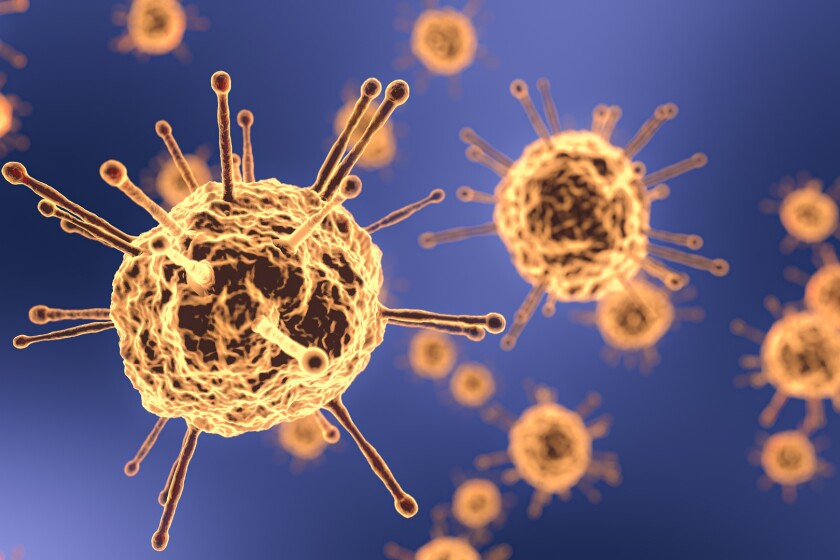 A total of 98 new cases of COVID-19 were reported among seven area counties over Labor Day weekend, according to state and county sources.
While Crow Wing County led the way in terms of the highest number of new cases with 29, it was Morrison County's increase that deviated most dramatically from the county's overall trend in case numbers. Twenty-four new cases were reported among residents there since Friday, Sept. 4.
Brad Vold, Morrison County public health/social services director, said Tuesday there was no single event or area he could point to as a catalyst for the upward trend.
"There's no pattern to the increase other than community spread," Vold said. "It's disappointing, especially given school starting today."
Vold said the new cases occurred within a variety of age groups and those living in a variety of towns. As of Tuesday, no Morrison County residents were hospitalized as a result of the disease.
Vold said six months into pandemic response, he was glad to see students returning to school, noting it offered a sliver of normalcy. But he also recognized it added a new level of stress to communities as well, as school districts work to keep buildings free of the coronavirus. He noted Morrison County hosted two calls with the five districts that serve the county to help them make decisions about their learning models and they regularly keep the districts informed on case numbers.
"I wish we could say that we're six months in and we're almost out the other side," Vold said, "but I think we still have some significant length of time where we're going to have to learn to manage through this. I have not found perspective yet, because I think we are still in the midst of it. So I think just every day brings us a new challenge, especially now that school is starting."
COVID-19 data as of Sept. 8
Aitkin — 64 (+9 since Friday, Sept. 4), with one death.

Cass — 112 (+7), with three deaths.

Crow Wing — 356 (+29), with 16 deaths.

Mille Lacs — 121 (+14), with three deaths.

Morrison — 149 (+24), with one death.

Todd — 460 (+8), with two deaths.

Wadena — 56 (+7).
NOTE: These numbers are cumulative since March 21 and many are out of isolation. The number of those no longer needing isolation is not reported on a county-level basis by the state.