New cases break records again Friday in Crow Wing, state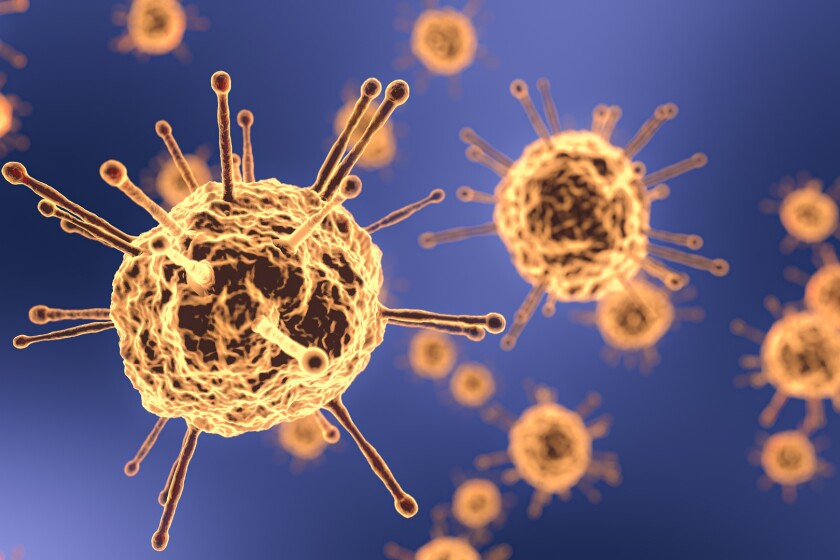 It was another record-breaking day for both Crow Wing County and the state of Minnesota Friday, Oct. 30, as the number of COVID-19 cases exceeded any previous single-day tally since March.
Sixty-five new cases of the disease caused by the coronavirus were reported among Crow Wing County residents as the state topped 3,000 cases for the first time. Though it has just 45% of the population, greater Minnesota recorded an outsized proportion of the day's 3,165 new cases — 1,737 or 55%. It was the first time in nearly two weeks, however, there was not a death due to complications from COVID-19 recorded in the seven-county area including Aitkin, Cass, Crow Wing, Mille Lacs, Morrison, Todd and Wadena counties.
There was an additional three Crow Wing residents hospitalized, bringing the total number of hospitalizations occurring in the month of October to 30, nearly doubling the number of hospitalized residents as of Sept. 30. A total of 61 residents have experienced severe enough symptoms to require hospital-level care. This equates to 5% of those who've been infected overall.
Michelle Moritz, Crow Wing County public health supervisor, said Friday those hospitalized in October range in age from 26 to 94 years old, with the majority being over the age of 60. The vast majority of those who've recently been hospitalized originated from private residences rather than congregate care facilities, Moritz said.
Witnessing some younger and healthier people experiencing severe symptoms shows Moritz this virus is capable of confounding and unpredictable outcomes, she said.
"It definitely tells me that this is a very interesting virus that can be really severely impacting the health of individuals that are healthy," Moritz said during a phone interview. "In the next breath, it can be asymptomatic for another person that has all kinds of health issues. It's very complicated. … It doesn't seem to discriminate on people's health. It's interesting to see where it may be nothing for one person and severe enough for ICU level of care for others. It's a virus that we still have a lot to learn about, is what I know today."
The continued spike in cases is occurring while the overall testing rate in the county dropped this week, according to the public health head. Essentia Health's testing site moved from its Baxter clinic to Kingwood Street in Brainerd this week, and at-home saliva tests are now available to Crow Wing County residents as well through a Minnesota Department of Health pilot program.
Moritz said local contact tracers are noticing a wider spread among close contacts than previously recorded, meaning more of those who've been exposed to confirmed positives are turning up positive themselves.
"The virus is definitely spreading more within those close contacts than we were seeing before," Moritz said. "We are finding out — we were looking at 6 feet or less and 15 minutes or more being considered a close contact. It is expanding from that. … CDC (Centers for Disease Control and Prevention) actually has changed their guidance to be … 15 minutes or more over a span of time for 24 hours."
Moritz said spread in the county is occurring in a variety of settings where people are sharing the same air, particularly for extended periods of time. There's been a number of examples recently of people with very mild symptoms who've exposed a large number of people, Moritz said, which highlights the importance of staying home even if it seems it's just a cold.
"Overall they felt pretty good and just had mild symptoms, and they wouldn't have even thought of COVID," she said. "I can think of three different instances and each of them exposed over 10 people. … It's still too soon to know how many of those close contacts have tested positive, but that is what we're seeing. It's kind of like a tree. It just continues to branch out and have another cluster of people or households that are connected to the original source."
She emphasized the importance of quarantine for those who've been exposed, but especially for those who've tested positive. It doesn't matter how sick or not sick someone feels — if they're within the window requiring isolation, they must stay home, she said. Moritz said she knows of instances where people aware they are actively infected continued to mingle in the community. In one case, Moritz said her office consulted with the county attorney on potential legal action, but as of now, quarantine and isolation are voluntary procedures in the state.
Moritz emphasized if people want businesses to remain open, they need to do their part by following state and federal public health recommendations to reduce the spread.
"They're not helping the businesses by not disclosing the different locations that they've gone to and they're not helping the businesses by coming out and spending money and potentially at the same time putting the servers and the owners and other patrons at risk," Moritz said. "Help them out by staying home. That would be what we want them to do."
Local impacts
The Brainerd Elks Club announced Friday its South Ninth Street location would close because of coronavirus-related impacts. A number of businesses in the area have temporarily closed their doors as well, citing reasons outside of their control on social media while not specifically acknowledging whether COVID-19 played a role.
Eight long-term care facilities in the seven-county region were added to the state's list of those with exposures Friday. Newly listed facilities include Aitkin Health Services, Riverside Assisted Living of Pillager, Highland Senior Living of Little Falls, CentraCare Long Prairie Meadow Place and The Meadows of Wadena. Returning to the list were St. Otto's Care Center in Little Falls and Serenity Living Solutions in Sebeka.
Four Crow Wing County facilities continue to be listed by the state, including Good Samaritan Society-Bethany in south Brainerd, Cuyuna Regional Medical Center Care Center in Crosby, Heartwood Senior Living in Crosby and Edgewood Baxter. During the week of Oct. 18-24, the Care Center had no staff or residents test positive, the health care facility reported on its website, so plans are in the works to open for visitations the week of Nov. 1.
"We will still be required to continue weekly testing; when we have a positive result there will be an evaluation of the visitations," the update stated. "We are so glad to be able to have residents once again connect person-to-person with friends and family. At Heartwood visitations are on hold due to the positive test results."
Long Prairie-Grey Eagle Elementary School appeared on the state's list of school buildings with five or more confirmed cases, joining Pillager and Brainerd high schools as those in the area on the list. School buildings listed reported five or more confirmed cases of COVID-19 in students or staff who were in the building while infectious during a two-week reporting period.
School buildings listed may not have ongoing transmission and those that have not reported a new case for 28 days will be removed.
COVID-19 data as of Oct. 30
Aitkin — 214 (+49 since Friday, Oct. 23), with two deaths.

Cass — 438 (+81), with five deaths.

Crow Wing — 1,208 (+228), with 22 (+1) deaths.

Mille Lacs — 471 (+84), with 18 (+3) deaths.

Morrison — 852 (+158), with 10 (+2) deaths.

Todd — 933 (+164), with seven (+2) deaths.

Wadena — 274 (+59), with three deaths.
NOTE: These numbers are cumulative since March 21 and many are out of isolation.
UPDATE: This story was updated to correct information about Essentia Health's COVID-19 testing site.
The Dispatch regrets the error.