Rising COVID-19 cases in Morrison County affect school schedules
Little Falls and Pierz school districts announced learning model changes for secondary students.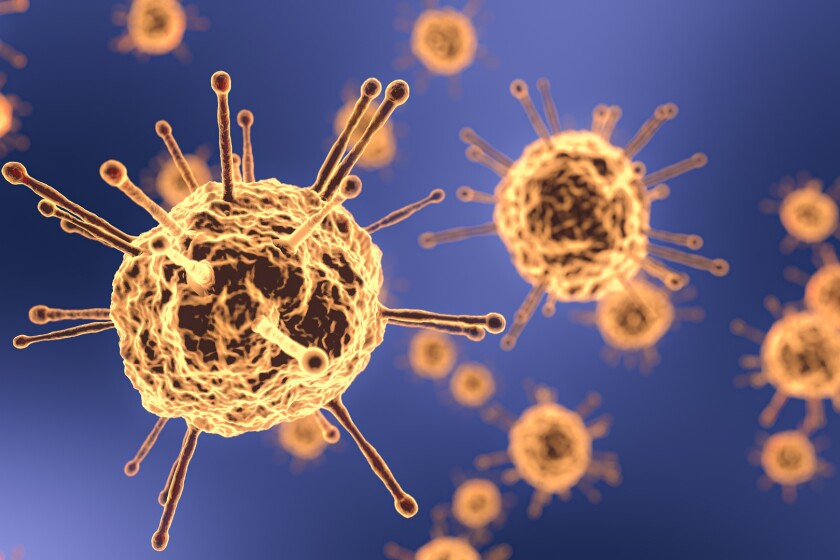 A rising number of COVID-19 cases in Morrison County pushed two area schools to change learning models.
Seventh through 12th grade students at Little Falls Community Schools transitioned from in-person to hybrid classes Monday, Oct. 5. There was no school Friday to prepare for the change.
"Right now we are seeing a fairly significant increase in COVID numbers in our county, and that scares us," Little Falls Superintendent Stephen Jones said in a video statement Sept. 26 announcing the change.
Students will be split into two groups, with each half attending in-person alternate days Monday-Thursday. Fridays will be "flexible Fridays." Staff will be on hand for students who need extra support — either in-person or virtually. Other students will not have to log in to their classes that day if they are up-to-date with their work.
Jones said Monday he is not sure how long the change will last. Preschool and elementary students will continue their in-person class schedules for the time being.
"It is our hope we don't have to do anything at the elementary because we really want our youngest learners in school every day," Jones said.
The Little Falls district had eight cases as of Monday, but Jones said transmission has not been traced to school facilities.
Likewise, seventh through 12th grade students at Pierz Healy High School will move from in-person to hybrid learning beginning Monday, Oct. 12. In this model, students will attend in-person classes two days a week and work from home three days a week via synchronous distance learning. One half will attend Mondays and Thursdays, while the other half will attend Tuesdays and Fridays. Wednesdays will be distance learning for all.
During the remote days, students will be expected to log into each class at the appointed time via Google Meet. If a student does not log in or disengages from the class, they will be marked absent.
High school students will not have school Wednesday and Thursday, Oct. 7-8, to allow time to prepare for the schedule change. All students are scheduled to have the day off Friday, Oct. 9, for a teacher workshop.
All sports and extracurricular activities will continue normally. Students will be able to pick up meals for the days they are not in school.
Along with the rising county numbers, Pierz Superintendent George Weber said contact tracing is another reason for the change. With each positive case reported — which was six as of Monday — several additional students have had to quarantine for 14 days, causing frustration for families. With fewer students in school and more social distancing under the hybrid model, it's less likely other students would have to quarantine if one student tests positive, unless that student has contact with others outside of school.
Weber said he is not sure how long the hybrid learning model will last, but it will likely be at least through October. Weber said district officials will continue to monitor case numbers.
Fifth-grade students at Pioneer Elementary School in Pierz completed a two-week distance learning period in September after positive cases impacted more than one section of the grade. Preschool and elementary students will remain in person for the time being.
County cases
Morrison County had 338 COVID-19 cases Monday, Oct. 5, an increase of 45 since Oct. 1, according to the Minnesota Department of Health. The county's 14-day new case count between Sept. 22-Oct. 5 is 125, putting the 14-day per 10,000 rate at about 19. According to the state's Safe Learning Plan, schools with a rate between 10-19 are recommended to have in-person learning for elementary students and hybrid learning for secondary students.
Crow Wing County continues to lead the seven-county region in terms of total cases, with 646 as of Monday and 18 deaths.
COVID-19 data as of Oct. 5
Aitkin — 101 (+10 since Thursday, Oct. 1), with one death.

Cass — 219 (+17), with four deaths.

Crow Wing — 646 (+65), with 18 deaths.

Mille Lacs — 194 (18), with three deaths.

Morrison — 338 (+78), with 3 deaths.

Todd — 538 (+24), with two deaths.

Wadena — 89 (+21).
NOTE: These numbers are cumulative since March 21 and many are likely out of isolation. The number of those no longer needing isolation is not reported on a county-level basis by the state.