Fatherhood Challenge: For fathers or fathers to be
We believe by building healthy fathers, the health of children, moms and the community will improve. Our plan is to host five weekend events.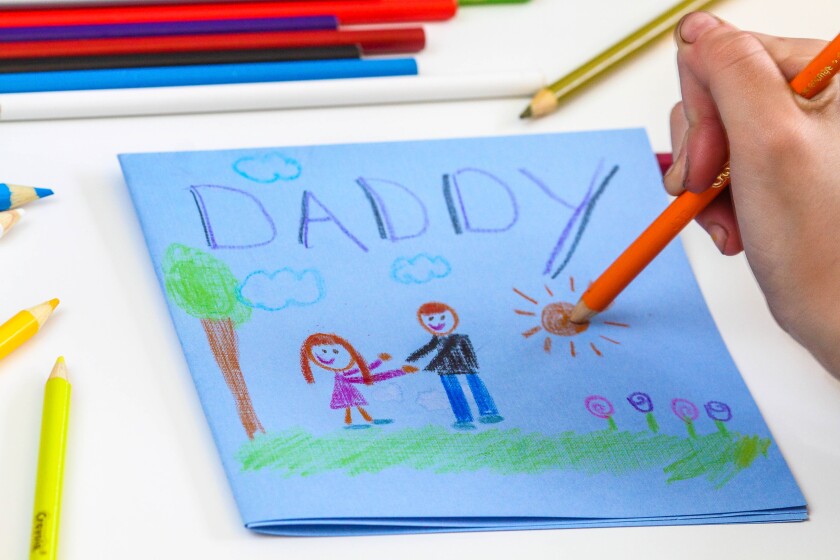 For years, I had gone through my life trying to identify what happened to send me spiraling into the darkest depths of addiction, looking, searching and combing through many different life experiences hoping to better understand and prevent myself from ever going back.
In 2014, after years of struggling with addiction, I began working with a trauma therapist who helped me walk through my story. It was through this very difficult work that I identified a trauma that impacted my life in so many ways and in some ways still does.
That trauma was the impact of an uninvolved father.
With the help of my therapist, I waded through many painful memories that started when I was old enough to dial a phone. I had many struggles growing up, in school and at home that I wanted to talk to my dad about, but I would dial his number only to have the answering machine take the call and my message and this would happen multiple times each day.
When I would finally get a hold of my dad he would ask me if I wanted to go fishing on Saturday and I would excitedly say yes and I would finish the call and go outside and begin digging for worms. If he said get one pail of worms, I would get two for good measure.
The unfortunate part of hearing loss is when an individual has hearing loss, typically they don't get it back. However, there are ways to improve it.
All webinars are virtual and free and cover a variety of topics.
A community open house will be 3-6 p.m. Thursday, May 11, at the urgent care clinic at 823 Maple St. in Brainerd.
Friday night I could barely get to sleep. I would be so excited to spend time with my dad the following day. Saturday morning would finally arrive, I would get all of my gear and sit out on the steps waiting to hear his truck coming down our road.
At around noon I would get on my bike and ride down the abandoned railroad tracks where they intersected with the road that would go to my house and I would sit there and watch, and listen to hear him coming, each time I could hear a vehicle that sounded like his I would get excited, only to discover that it wasn't him.
Around 5 in the evening I would pedal my bike back home, tears streaming down my face and once home would run down to my room and cry myself to sleep only to wake up later and start the cycle all over again. This experience continued on until his passing just weeks before my 15th birthday.
Experiences like this and many, many more that have brought together Lakes Area Pregnancy Support, Minnesota Teen and Adult Challenge and Lakes Area Restorative Justice Project together to create a program that will help equip fathers or those to be with the skills and support that it takes to be a great dad.
We believe by building healthy fathers, the health of children, moms and the community will improve. Our plan is to host five weekend events (Adverse Childhood Experiences ACEs, Improving your mental health and managing stress, job fair with resume writing and interviewing skills, volunteering/helping yourself by helping others) we will also be having Challenger Courses throughout the year that cover many amazing topics as well as having a mentoring program to help fathers as they learn and grow.
According to the 2021 Census, 18.4 million children, 1 in 4 live without a father in the home. The National Fatherhood Initiative reports involved fathers lower the risk of: Infant mortality, neglect and abuse; emotional and behavioral problems; teen pregnancy; incarceration as juveniles; and alcohol and substance abuse. They also report the benefits to moms with involved fathers is this: More likely to receive prenatal care, less likely to smoke during pregnancy, healthier births, lower risk of post-partum depression, lower parenting stress and more leisure time.
The first weekend event, from 9 a.m. to 2:30 p.m., Saturday, Aug. 27, is going to be at Staples High School with guest speaker Tom Gonzalez to talk about Adverse Childhood Experiences. A free lunch will be catered by Jr's No. 19 BBQ. This event is for fathers or fathers to be. Gonzales will also do this presentation about ACEs from 9 a.m. to 2:30 p.m. Sept. 10, at the Heritage Church, 13242 Berrywood Drive, Baxter. A free lunch will be catered by Jr's No. 19 BBQ. People can register by going to the website at https://FatherhoodChallengeMN.com
This program is being funded through Sourcewell's Community Impact Grant.