College Baseball: Raiders split with Alex to stay alive
The Central Lakes College Raiders faced the Alexandria Technical Legend Friday, May 5.
ALEXANDRIA — Adam Braun hit the game-winning RBI double in the top of the seventh, while going 3-for-4 with two doubles and a home run as the Central Lakes College Raiders won Game Two 7-6 of their three-game series with the Alexandria Legends Friday, May 5.
Alonso Bacame blasted two home runs in the second game for the Raiders and Mason Argir finished 2-4.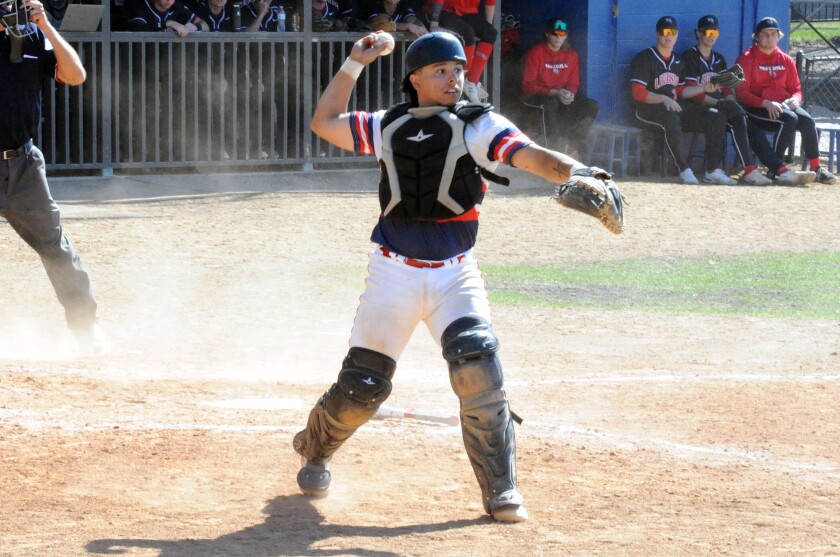 Ben Dornseif got the win in relief as he pitched three scoreless innings. He struck out two for CLC.
The Raiders dropped Game One 6-4 as they got two hits each from Braun, Noah Cekalla and Jack Thorn.
Cekalla was tagged with the loss as he gave up five earned runs and struck out six in five innings.
The Raiders will play Alexandria Saturday, May 6, with the winner advancing to the Region 13 tournament.
WP: Lucas Burgum. LP: Noah Cekalla. 2B: CLC-Erubiel Ozuna, Mason Argir, ATCC-Austin Henrichs. 3B: ATCC-Jacob Merrill (2). HR: ATCC-Levi Lampert.
WP: Ben Dornseif. LP: Parker Jendro. 2B: CLC-Adam Braun (2), Jack Thorn. 3B: CLC-Erubiel Ozuna, ATCC-Levi Lampert. HR: CLC-Alonso Bacame (2), Braun, ATCC-Brady Goebel. Overall: CLC 16-13. Next: Central Lakes at Alexandria in Game Three of Central Division playoffs Saturday, May 6.