Area Track and Field: Pierz sweeps True Team meet
Three area teams competed and completed the Section 7-1A True Team meet that started Tuesday and finished Friday, May 12.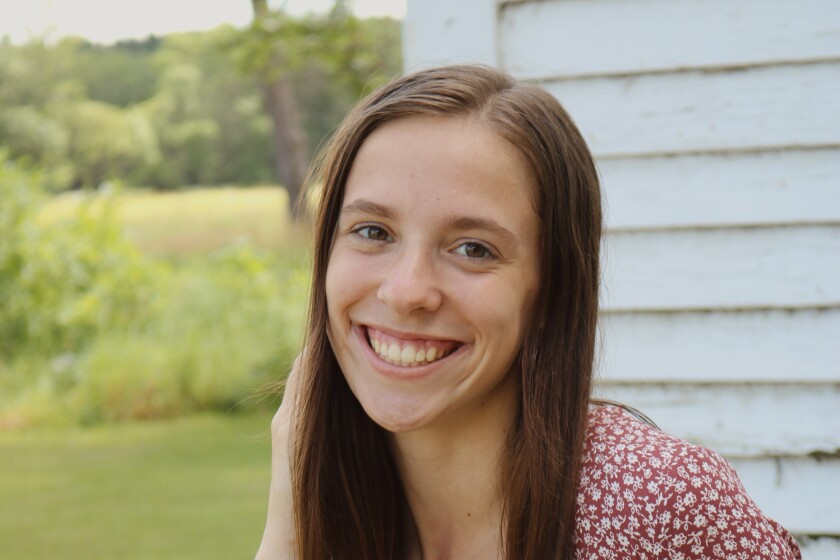 PILLAGER — Pierz's Ashley Kimman won the 100- and 300-meter hurdles and the high jump and finished third in the long jump as the Pioneers won the Section 7-1A True Team title Friday, May 12.
The Pierz boys' team also placed first with 614 points. Derek Stangl won the 100 and 200 dashes and placed third in the long jump. Pierz got a 1-2 finish in the 3200 from Ethan Kowalczyk and Wyatt Brezinka and Jonathan Cheney won the high jump with a 6-foot-2 effort.
The Pioneers received a 1-2 finish in the 3200 from Carissa Andres and Quinn Gruber and Maddie Lochner won the long jump with a 15--10 leap.
Lochner's effort bettered Pillager's Jessa Kimman who finished with three second-place finishes for the Huskies. She was also second to her cousin in both hurdles events.
The Huskies placed second as a team and still have a chance to advance to the state True Team meet by way of one of four wild card slots. As does the Crosby-Ironton boys' team which also placed second.
Pillager's Violette Metz won the 100 dash and Sienna Houle won the discus.
Lucy Lewandowski won the pole vault and teammate Sydney Jones placed second for the third-place Crosby-Ironton Rangers.
The C-I boys were led by Jordan Mount won won the long and triple jumps and placed second in the 200 dash. Dylan Klancher won the shot put with a 44-7.5 toss.
Boys team scores: 1-Pierz 614, 2-Crosby-Ironton 564.5, 3-Deer River/Northland 433.5, 4-Pillager 423, 5-Greenway/Nashwauk-Keewatin 409, 6-Rush City 396.5, 7-Moose Lake-Willow River 395.5, 8-Chisholm 321, 9-Duluth Marshall 201.5, 10-South Ridge 143.5, 11-Braham 119
110 hurdles: 1-Nolan Anderson (Rush City) 15.67, 2-Jonathan Cheney (Pierz) 15.85, 5-Kale Poser (Prz) 18.42
300 hurdles: 1-Nolan Anderson (Rush City) 41.3, 3-Jonathan Cheney (Prz) 44.97
100 dash: 1-Derek Stangl (Prz) 11.61, 4-John Paul Fitzpatrick (CI) 12.13
200 dash: 1-Derek Stangl (Prz) 23.5, 2-Jordan Mount (CI) 24.04
400 dash: 1-Dylan Schwarz (Deer River) 52.81, 2-Noah Larson (CI) 53.9, 3-Dawson Weinhandl (Pill) 54.26
800 run: 1-Benjamin Plackner (Greenway/NK) 2:06.45, 2-Joey Ringhand (CI) 2:09.27, 3-Nathan Tax (Prz) 2:09.4, 4-Braden Hoffer (Pill) 2:13.12
1600 run: 1-Benjamin Plackner (Greenway/NK) 4:44.76, 2-Joey Ringhand (CI) 4:45.08, 3-Nathan Tax (Prz) 4:46.71, 5-Ethan Kowalczyk (Prz0 4:50.49
3200 run: 1-Ethan Kowalczyk (Prz) 10:29.8, 2-Wyatt Brezinka (Prz) 11:34.36, 4-Chris Bock (Pill) 12:31.05, 5-Aiden Reisz (CI) 12:54.64
4x100 relay: 1-Moose Lake-Willow River 46.77, 4-Pierz 48.0, 5-Cosby-Ironton 48.47
4x200 relay: 1-Pierz 1:35.69, 2-Crosby-Ironton 1:36.23, 3-Pillager 1:37.99
4x400 relay: 1-Crosby-Ironton 3:39.65, 2-Pillager 3:43.99, 3-Pierz 3:48.79
4x800 relay: 1-Greenway/Nashwauk-Keewatin 9:08.00, 2-Pillager 9:16, 4-Pierz 9:25.63
Shot put: 1-Dylan Klancher (CI) 44-7.5, 3-Ian Oberfeld (Prz) 41-5, 4-Asher Scull (Pill) 39-8, 5-Wyatt Dingmann (Prz) 39-7
Discus: 1-Mason Marx (GreenwayNK) 129-8, 2-Wyatt Dingmann (Prz) 126-4, 3-Dylan Klancher (CI) 118-7, 5-Lucas Kunstleben (Prz) 106
Long jump: 1-Jordan Mount (CI) 21-8.5, 3-Derek Stangl (Prz) 20-0.25
Triple jump: 1- Jordan Mount (CI) 41-7
High jump: 1-Jonathan Cheney (Prz) 6-2, 3-Nathan Hachey (CI) 5-8
Pole vault: 1-Jackson Thompson (MLWR) 13-0, 2-John Paul Fitzpatrick (CI) 12-6, 3-Caleb Koch (Prz) 11-6, 5-Oliver Toftness (CI) 10-6
Girls team scores: 1-Pierz 651.5, 2-Pillager 540, 3-Crosby-Ironton 44-0.5, 4-Greenway/Nashwauk-Keewatin 435.5, 5-Moose Lake-Willow River 376.5, 6-Rush City 366, 7-Deer River/Northland 326, 8-Braham 323, 9-Chisholm 245.5, 10-Duluth Marshall 227, 11-South Ridge 177
100 hurdles: 1-Ashley Kimman (Prz) 15.78, 2-Jessa Kimman (Pill) 15.91
300 hurdles: 1-Ashley Kimman (Prz) 47.9, 2-Jessa Kimman (Pill) 48.15, 3-Violette Metz (Pill) 50.87, 4-Evalie Gall (Prz) 52.23
100 dash: 1-Violette Metz (Pill) 13.20, 2-Claire Gruber (Prz) 13.56, 3-Alivia Brown (Pill) 13.59
200 dash: 1-Ella Doble (Braham) 27.7, 4-Mahalia Algarin (Prz) 28.6, 5-Gruber 28.68
400 dash: 1-Tyler Orvedahl (MLWR) 1:03.39, 2-Chloe Lochner (Prz) 1:04.11, 5-Elsie Turner (Pill) 1:05.36
800 run: 1-Julia Kuhnke (Braham) 2:24.47, 2-Chloe Lochner (Prz) 2:25.86, 4-Sophie Leidenfrost (Prz) 2;37.58
1600 run: 1-Lola Champlin (Greenway/NK) 5:40.87, 4-Carissa Andres (Prz) 5:50.17, 5-Quinn Gruber (Prz) 6:03.47
3200 run: 1-Carissa Andres (Prz) 12:31.36, 2-Quinn Gruber (Prz) 12:38.14, 3-Gabby Rosecrans (CI) 12:52.2, 4-Margaret Ringhand (CI) 13:46.82, 5-Emma Reeder (Pill) 13:55.39
4x100 relay: 1-Pillager 52.57, 3-Pierz 53.57
4x200 relay: 1-Pierz 1:52.21, 5-Crosby-Ironton 2:03.53
4x400 relay: 1-Pierz 4:20.93, 3-Crosby-Ironton 4:34.89, 4-Pillager 4:44.59
4x800 relay: 1-Pierz 10:53.83, 2-Crosby-Ironton 11:02.6, 5-Pillager 11:25.0
Shot put: 1-Emmalee Oviatt (Greenway/NK) 35-8, 3-Allison Skiba (Prz) 31-2
Discus: 1-Sienna Houle (Pill) 87-7, 3-Allison Skiba (Prz) 85-0, 4-Cadence Wynn (CI) 83-5
Long jump: 1-Maddie Lochner (Prz) 15-10, 2-Jessa Kimman (Pill) 15-9, 3-Ashley Kimman 15-8.75, 5-Violette Metz (Pill) 14-10.25
Triple jump: 1-Kendra Heintz (Rush City) 33-3.25, 2-Grace Grimsley 31-7.5, 3-Margaret Silgen (CI) 31-5.75, 4-Maddie Lochner (Prz) 30-9.5, 5-Caitlin Armbrust (CI) 30-5
High jump: 1-Ashley Kimman (Prz) 5-2, 5-Grace Grimsley (Pill) 4-8
Pole vault: 1-Lucy Lewandowski (CI) 9-9, 2-Sydney Jones (CI) 9-9, 3-Tahlia Craft (Pill) 9-0, 5-Eden Andres (Prz) 9-0